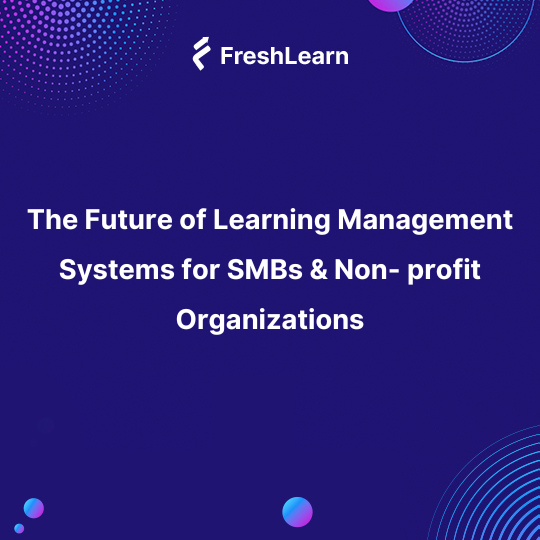 The Future of Learning Management Systems for SMBs & Non-profit Organizations
Till now, if you observe, we always heard that Learning Management Systems are only useful when you have a large employee count in an organization i.e. 500 and above employee count.
Yes, this was true but no more valid. As you see earlier, the employees were looked upon as a robot who is wired to do the same kind of job every day. The sales were completely linear and the company culture was never heard of.
But it's no more valid today. We definitely need learning management systems for SMBs now.
There are so many different business models getting evolved and the way whole sales and marketing is done or the way the employee culture is built is completely different.
Today the organization should build a hybrid learning culture that is meant for three important pillars of an organization i.e. Employees, Customers, and Partners.
Take for example HubSpot.
It is a classic case of how learning systems should be today. HubSpot Academy helps everyone in its ecosystem - the employees, the customers, and most importantly the partners who are their extended sales channel.
Today HubSpot academy plays a huge role in brand building and revenue generation for HubSpot.
I was a HubSpot Silver Partner and I know how beautifully the HubSpot academy weaves the whole culture of the organization into its partners as well.
A traditional LMS platform cannot hold a HubSpot academy. Hence there is a need for new-age Learning Management Systems.
So let's see what the key features are required in a new-age intuitive Learning Management System for SMBs.
1. Access it from Anywhere:
A Cloud-based LMS is a basic requirement today. The reason is that you can access it from your browser or mobile or tab from anywhere.
For sure there will be security controls like you have for your emails but then you are letting blended learning happen when the employee/customer/partner or your future customer wants it not by pushing it down his throat.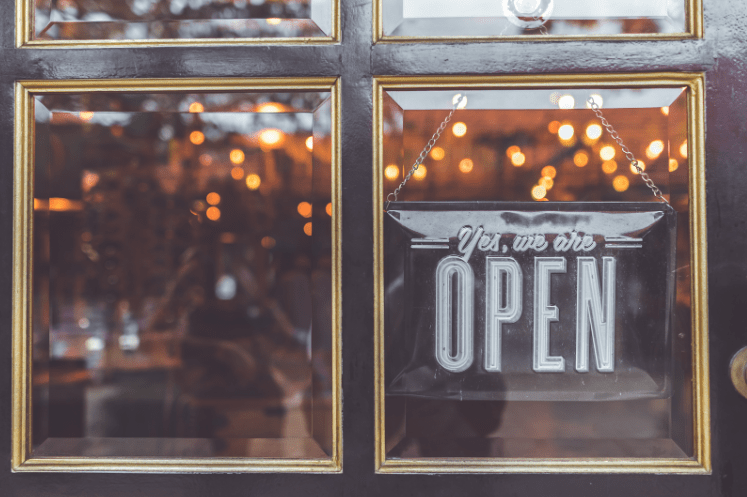 2. Superior Course Creation Experience:
Yes, this is key. It should not be a tedious process to launch a course. In today's world where things are so dynamic, course creation should be very easy and straightforward.
3. Support Different Content Types:
It can be a YouTube video, uploading a recorded video, a presentation, documents, pdfs, quizzes, or embedding any type of third-party content. The course should accommodate them all.
4. Superior Learning Experience:
Today we all are wired to Web 2.0 and the upcoming Web 3.0 where the way the applications are presented to us is totally different.
They are extremely appealing to the eyes and very user-friendly. Learning is all about providing the experience which enables the members to spend more time
5. Easy on Admins:
Admins have a lot of housekeeping stuff to do in an LMS. Adding the course creators, course takers (Employees, customers, partners), Enrolling for the courses, disabling the login access, and many more. So the Learning Management Systems should be easy for the course admins.
6. Sales Landing Pages & Catalogs:
Learning management systems for SMBs should provide the flexibility to create the sales landing pages for your online courses and also group the courses into a catalogue.
As an organization, you should surely have the option where you can also market and sell some specific courses of high interest in your industry.
7. Dashboard & Reporting:
You want to have a dashboard that can give you a sneak peek at what's happening and also the reports which you can download for future analysis and share with the right stakeholders.
8. Course Completion Certificates:
Who would not love to have the certificate on completion of a course right!! Yes, everybody loves it and your LMS should let you design the certificates according to your branding in the easiest way. The course takers should also be able to download them with a click
9. Integrations Friendly:
Today every business has a lot of systems and you surely want that the LMS speaks to some critical systems like HR, Active Directory, Partner Portals, Sales CRM, OKR software, and more. So when you choose LMS for small business, make sure it is friendly for integrations
10. Custom Branding:
As you would be putting the courses out not only to employees but to your customers and partners, branding plays a very critical role. Your logos, brand colours, communication templates, etc should all match your brand, and changing them should be just a click away.
11. Assessments:
Creating and conducting assessments must be just a few clicks. You should be able to score and show the results also then and there. No point in having training courses on one platform and assessments on another.
12. Mobile-Friendly:
We all live in a mobile world and our work is also now very much part of our mobile. So for sure the learning systems should not only be accessible by browsers but should be mobile-friendly also.
13. SEO Friendly:
You surely want your public courses to be picked up by Google and show up in search results. Your courses are surely a gateway to your future customers :)
Why Nonprofits Should Invest in a Learning Management System?
Many non-profit organizations that are transitioning from traditional to online training are opting for learning management systems, like FreshLearn. | LM
There is more happiness in giving than receiving. Non-profit organizations embrace this thought and turn it into reality with the Learning Management System.
Non-profits, the world over, are an important pillar of a democratic society. They underline the importance of building civil society and giving back to the community.
Working with non-profit organizations is a rewarding experience for everyone involved, as they're able to contribute meaningfully to society, uplift the underprivileged and invest in the future of the world.
When non-profit organizations scale, they work like any big conglomerate. For instance, they comprise employees with diverse skill sets – be they volunteers, executives, or board members.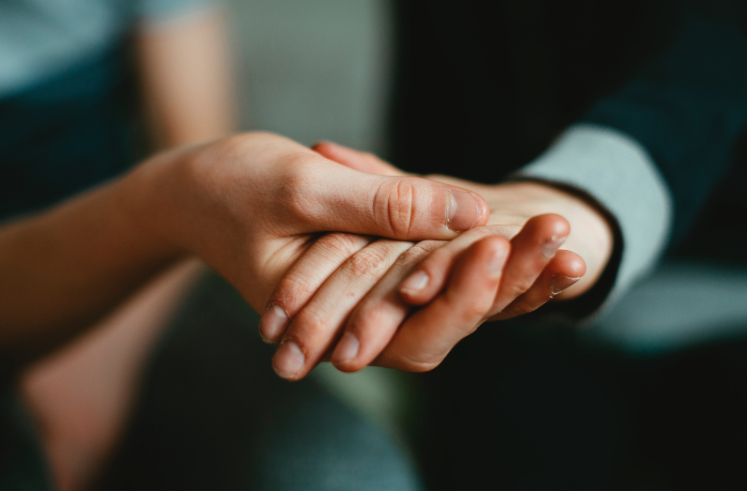 To keep these employees up-skilled and professionally relevant, NGOs need to impart quality training programs as much as any profit-making enterprise does. A well-trained team ensures that the non-profit organization runs seamlessly and works without glitches.
When each member of a team understands their job role and responsibilities, it becomes easier to make decisions and helps organizations achieve their targets on time.
Since posting profits and spending excess money on organizational growth is a philosophy that non-profits strictly don't subscribe to, online teaching platforms like learning management systems are proving to be an efficient and cost-effective medium to impart training and conduct learning modules for employees.
These affordable platforms are emerging mediums that are easy to access, and make learning interesting, interactive, and real-time.

Learning Management Systems for SMBs: Train Anyone, Anywhere
Non-profit organizations often hire new people and regularly work with volunteers, so automating employee training is one of the best long-term investments they can make.
Creating, storing, and distributing the right knowledge is key to an organization's success. New-age technologies like Learning Management Systems (LMS) have turned this task seamless.
Let's look at how online learning platforms are emerging as a perfect tool for non-profit organizations
1. LMS Allows you to Share Knowledge with Anyone, Anywhere
To be successful, a non-profit organization must create a culture of safe and convenient knowledge sharing. LMS fits perfectly, e-learning platforms are designed to foster training and collaboration. Comprehensive learning management tools come with various features that promote knowledge sharing
Social learning features – video conferencing and real-time chats promote peer-to-peer knowledge sharing.
Collaborative learning features – online communities and customized schedules create a collaborative and knowledge-wealthy company culture.
Mobile learning features – LMS can save and store course content and can be assessed by employees at any time.
2. You don't need to know technology or learning management software, to use LMS
You can be a non-profit organization working in the healthcare, environment, or conflict resolution sector, and you can use online learning platforms without worrying about being a technology novice.
Modern-day learning management systems are Code platforms that don't require tech know-how to operate.
Most platforms are cloud-based and have the look and feel of a regular website, where employees simply log in to join a course. Users can easily create, administer, manage, and analyze courses themselves without prior knowledge of any learning management system software.
3. Create Customized Courses for Any Geography
Non-profit organizations have to create courses that are relevant to the geographies they work in. The educational requirements of nurses who work with malnourished children in Africa are different from those of medical caregivers working with cancer patients in Europe. LMS allows organizations to create courses for varied skill sets and user types.
4. Leverage Easy-to-Use Tools to Create Interactive Courses
Companies can leverage a range of tools – like high-resolution video and audio conferencing features, texts, quizzes, chat rooms, and live sessions to create interactive and interesting course content.
5. Develop Talent in-House at Minimal Cost and Reduce Training Time
You can devise lessons that are targeted specifically at the skills and knowledge gaps in your employees and create courses so that people can upskill and cross-train. Also, an LMS reduces training time as employees can attend a course whenever it fits into their schedule.
Advantages of Learning Management Systems For SMBs & Nonprofit Organizations
Global non-profit organizations today are fast-paced, inter-connected, and work across national borders. This makes LMS a perfect fit for them to train employees working in any remote corner of the world. Let's look at the other advantages that LMS brings to non-profits
Unifies Your Global Workforce: An LMS makes it easy to deploy localized training materials. You can also incorporate collaborative online training tools for team building, and group collaboration projects that allow your worldwide workforce to solve organizational challenges.
Cost-Efficient and Hassle-Free Learning Solutions: Online learning platforms remove the requirement for printed materials. Also, companies don't need to facilitate instructors to travel to remote locations to teach employees. It helps them provide training solutions at minimal costs. Also, courses can be accessed by team members at any time.
Helps You Customize Your Platform: You can customize your online learning platform to reflect the image of your organization. It has features such as providing certificates after completion of the course, email notifications, or helping a team member to re-certify.
Manage Content Better: You can simply drag and drop files into your platform. It supports all major file types. You can add an audio file, or video training materials, or offer webinars.
Track Learner Progress: Track the progress of your learners. LMS provides information on whether an employee has undertaken, completed, or cleared a training course, the time taken to complete a course, or the areas your employees found challenging.
Increases Revenue: By investing in training, a nonprofit can increase its revenue.
Safe Centralized Storage: Gather all your online training material in one place, where it can be modified by admins and accessed by employees.
Conclusion
If your current LMS does not have the above features, then you should switch to another one immediately !!
Switching to an online learning platform may seem like an unnecessary expense initially, but in the long run, it ends up saving money and makes employee training uncomplicated and easy to customize for any resource in any part of the world.
FreshLearn is a new-age Learning Management System that can revolutionize the learning experience in your organization today !!
You might also like
Hosted by