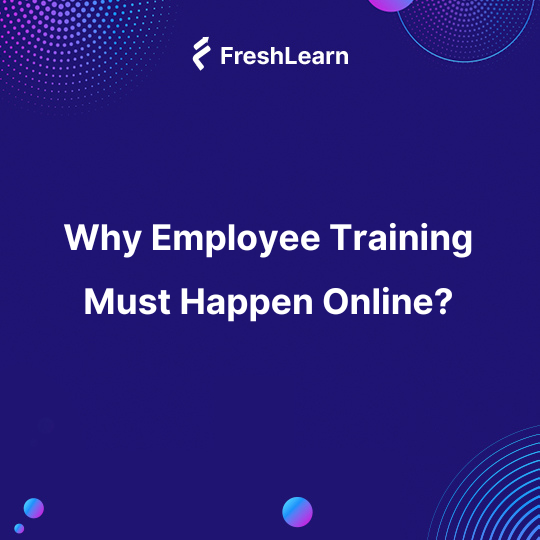 Why Employee Training Must Happen Online?
It's time for implementing Online Employee Training to save a lot of time for your organization and ensures consistency & increases your company's productivity
The world is changing at a rapid pace. Robots are doing human work, Artificial Intelligence is predicting consumer behavior, and automation tools are personalizing the customer experience. 30 years ago, these trends made good fodder for science fiction novels and movies.
Today, it has become a reality. Technology has changed the way you work and live. Your company has no time to waste. It has to embrace the changes and become future-ready quickly.
So, how can companies keep themselves relevant?
The answer lies in the core of your company - your employees.
Gyan Nagpal, an award-winning author, had written, "In times of rapid disruption and change, what we often realize quite painfully, is that all we have are experts on yesterday. No one is a true expert on tomorrow."
If you want to be the change-maker in your industry or be recognized as a future-ready company, you must prepare your employees for the future.
This can happen only by practicing continuous learning.
How to Implement Continuous Learning in Your Company
There are various ways to train your employees. But the two popular methods of training are:
1. Offline training
Offline training or classroom training refers to conducting training sessions in classrooms. The advantage of offline training is that it offers a one-to-one interaction with the trainer. Participants can get their queries resolved immediately. The downside of it is the cost and coordination.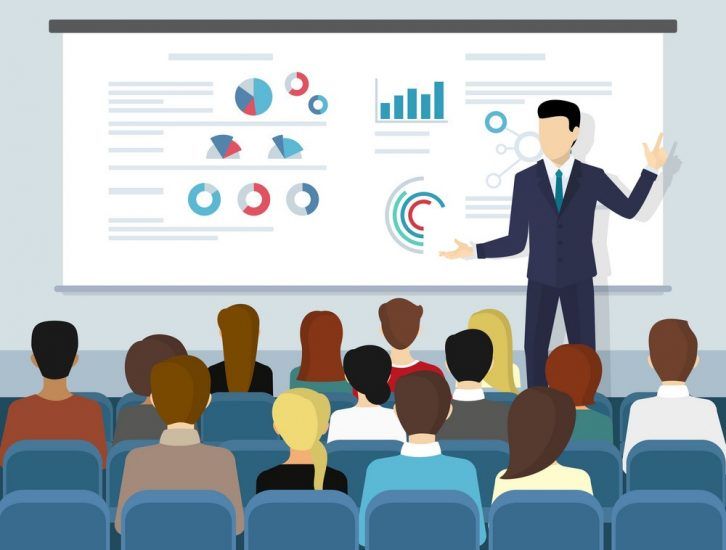 From arranging logistics to scheduling training keeping the trainer and employees available requires a lot of back-and-forth planning. Not to forget the additional costs of travel and hospitality that you have to incur to make your trainers comfortable.
There are also chances of participants not turning up on the day of training due to unforeseen work commitments.
2. Online training
Online training can happen in various forms. It can happen in the form of a webinar or a live session with the trainer, or it can be an on-demand training uploaded on websites or the company's intranet if it is internal training.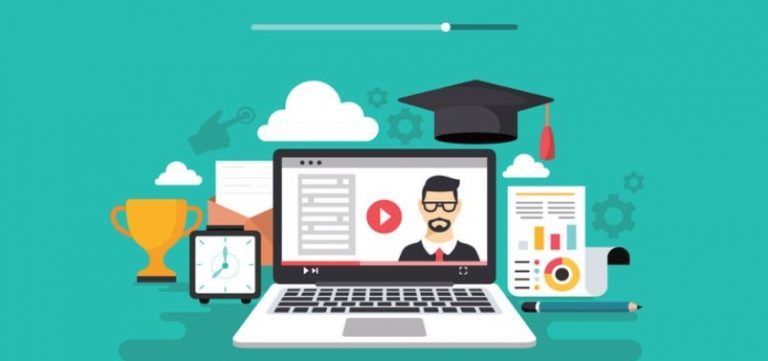 The downside of online training could be a bad user experience due to weak internet connectivity. Another issue could be that a self-paced format would also lead to employees procrastinating on learning and delaying the completion of the course.
However, these issues have to be solved by the employees themselves. They need to dedicate time to training.
Why Must Employee Training Happen Online?
To foster continuous learning, employee training must happen online. Here are a few reasons why we believe it must happen online.
1. Collaborate and Make Learning Fun:
Contrary to popular belief, online training can be collaborative in nature and can be an enjoyable experience for your employees too. Employees can ask questions and receive solutions from other community members and trainers.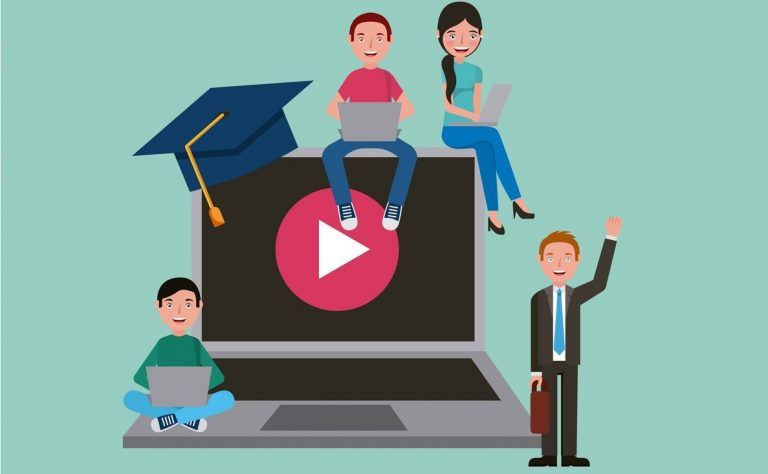 You can also make learning engaging by adding social sharing buttons for participants to share their completion certificates online. An intuitive interface with quizzes and games can make learning fun for your employees.
2. Self-paced Learning:
The advantage of online training is that employees can access it anytime, anywhere. They can watch it on their mobile phone while traveling or access it on their laptop on a workday when there is less work. Learning needs time and dedication.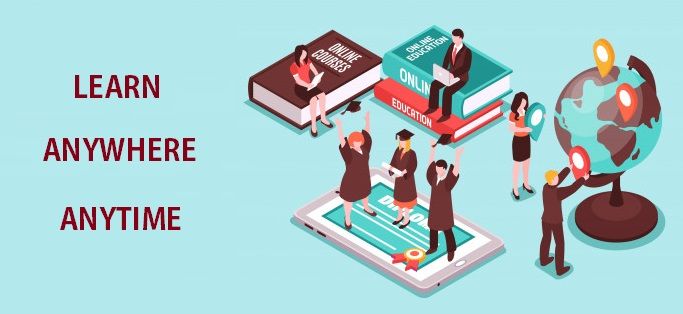 Given the fast-paced environment, your employees work in; they might miss out on the training. Online training solves this pain point by giving employees the benefit of learning at their own pace. They can pause and start the lesson again from where they stopped.
3. On the Go Micro-Learning:
In this world of information overload, employees may find lengthy courses overwhelming. Breaking them into small, digestible form micro-lessons will help employees to understand the concepts better and faster.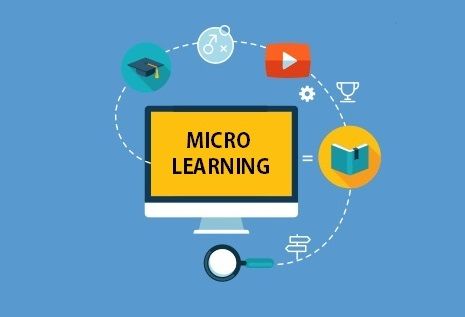 4. Reduce the Cost of Training:
Online courses are cost-effective because companies will no longer have to spend money on the logistics, and trainer's expenditures. Companies have to just upload their courses on a learning management system (LMS) and provide access to all the employees.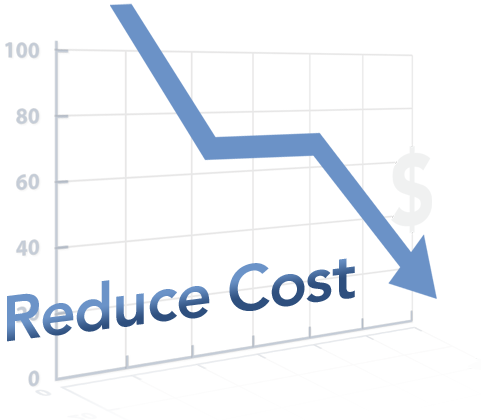 5. Employees can Become Trainers:
With online training, even employees can become trainers. All they need to do is build a course and upload it to the LMS. With employees becoming trainers, you can create an innovative learning culture in your organization.

Business lecture. Managers sitting in the conference hall and listening to the speech of business coach public executive group vector. Illustration presentation meeting, teaching, and speaker speech conference[/caption]
Wondering how to Build an Online University within Your Company? Read on...
How can FreshLearn Create an Online University within Your Company?
FreshLearn allows companies to build their universities. It's a learning management system that gives you a platform to build multiple courses within minutes and manage them through a single platform.
With FreshLearn, you can host videos, create quizzes, and use gamification to engage users. You can also create responsive courses for your employees, so they can access them on their mobile devices too.
Got additional resources to share with your employees? Well, you don't have to email them the documents individually. You can upload it with your course. FreshLearn also lets you develop a thriving community where members and trainers can interact with each other.
So, What are you waiting for?
Build your online university for free with FreshLearn and create a continuous learning culture for your company, right away!
FreshLearn lets you transform your knowledge into an online school. Start creating your online courses and launch your online academy in less than 60 mins.
Hosted by