#1

Thinkific Alternative
FreshLearn is Advanced, Yet Affordable
- Told by 530+ creators moving from Thinkific to FreshLearn in the last 7 months.
FreshLearn empowers you to turn your knowledge into courses, cohorts, live workshops, digital downloads and start a successful online business.
All-in-one platform for creators

0% commission on sales

24x7 live chat, email and call support

Concierge migration( We move everything at zero cost )
Sign up for free
Not Fair Of Thinkific To Charge $1189 More !!
FRESHLEARN VS THINKIFIC
Key Features Comparison
We launch new features every other week
| | | |
| --- | --- | --- |
| Features | | |
| Course Builder | | |
| Blogging CMS | | |
| Assignments | | |
| Assessments | Advanced | Basic |
| Video Security | | (Unauthorised users can download) |
| Email Marketing | | (Only for students) |
| Email Designer | | |
| Digital Downloads | | |
| Certificate Builder | Advanced | Basic |
| Compliance | Advanced | Basic |
| Community | ( no limits on groups) | (limit on groups) |
| Custom Roles (Define yourself) | | |
| Gamification | | |
| White Label Mobile App (Android) | | |
| Customer Support | Always Available | Very Slow |
Concierge migration
Complete migration of courses, members, enrollments and pages along with other setup from thinkific to freshlearn will be done by freshlearn team.
No commissions
FreshLearn doesn't charge any commissions on subscription plans. Your hard-earned money is completely yours.
No holding your money back
We don't hold your money back for 45 days. Your hard-earned money comes to your account directly from students.
13K+
Trusted by 13K+ creators
Over 13,000 creators worldwide have earned more than $20M online by selling courses, cohorts, workshops, and digital downloads on their own websites.
"At first, I had my academy on Thinkific, but FreshLearn offered me a great deal to move my whole academy with the FreshLearn team. I dint had to do anything apart from access to my data. I love the gamification feature; it provides a great experience for my students. Very easy to move my academy to FreshLearn. "
Benjamin
Best selling online instructor
I jumped into the FreshLearn, despite I still have a year going on Thinkific. I see this LMS as a good substitute. Speaking off Rahul and his team: very responsive, very helpful. If you hesitate and have a subscription on Thinkific and Teachable: just jump like we did. :-)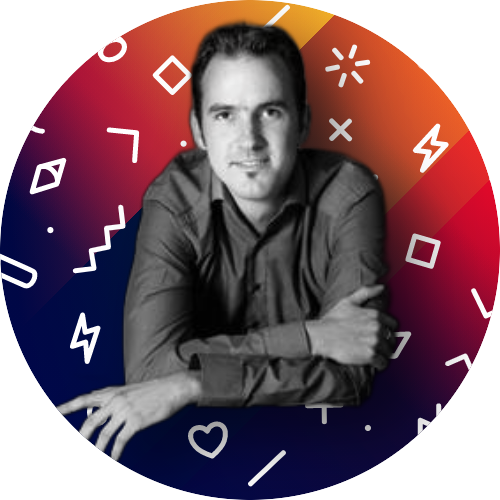 Jack
Corporate Trainer
Why freshlearn
One platform, endless possibilities
We handle all the heavy lifting so you can focus on what you do the best - sharing knowledge & expertise.
Happy to Help. 24/7.
Creators love our support
We believe in Top Notch 24/7 Live Human Customer Support. We hate bots
24 x 7 live chat support
We are just a ping away.
Email support
We take every email seriously.
Schedule a call support
We love to hop on a call and talk to you. We are ready !!
Knowledge base
We have it too. But we love to chat with you more.
Ready to Switch?
Empowering creators to turn knowledge into courses, live workshops, and digital downloads, and start a successful online business in less than an hour!
Free upto 25 sales
No credit card required
Selling photographer skills
Trusted by 13K+ creators
13,000+ Coaches, Fitness & Wellness trainers, Instructors, Artists and other creators worldwide earned more than $20M online by selling courses, cohorts, workshops and more on their branded websites.
The support is great, I've had a call with a guy and he helped me fixing a issue that I had inside the platform. The guy was really kind and he showed me how to create a custom domain step-by-step. Also by email the support helped me during the migration.
Stilltips Studio
Enjoy speaking to a person via Google Meet to work thru my concerns. Being able to share my screen and fix items live is very beneficial for me. Things I would struggle with are quickly solved and I am learning how to fix them.
Ann Hovey
I am new to building a website and an online platform. The support team was very good at being there when I needed them. The system is mostly intuitive and easy to figure out, but if you need help, they are there to help.
Next Step Insurance
Hi FreshLearn has made it super easy for us to reach and cater to our students in India. It is easy to use and they are also very prompt to help:)
Nipa Asharam
I moved from Thinkific to Freshlearn. I was somewhat hesitant to change over but you just can't beat the pricing.
Not only is Freshlearn a better price BUT they have outstanding LIVE support! I highly recommend this company for your courses!
Amy Jorgensen
Loving FreshLearn. Made the migration from Kajabi and it was simple and practical. Customer Support is always quick and very effective. They did all the migration for free of cost. Raghu has always helped me with any issues or questions I had. He was a great communicator and very patient with any questions. I'm very satisfied with FreshLearn and their customer service.
Vanessa Henderson
migrate from Teachable, experience is great!
Rachel Tan
Excellent platform
Prashant Jani
This is my first time using this kind of platform The platform is super easy to access and the support team are excellent. Just like to mention Raghu the customer success manager he is amazing!
Sandra Rodney
we recently move from moodle to freshlearn. It was pretty easy. The customer service is very good.
Annie Larouche
Start your online school today.
Empowering creators to turn knowledge into courses, live workshops, and digital downloads, and start a successful online business in less than an hour!
Sign up for free