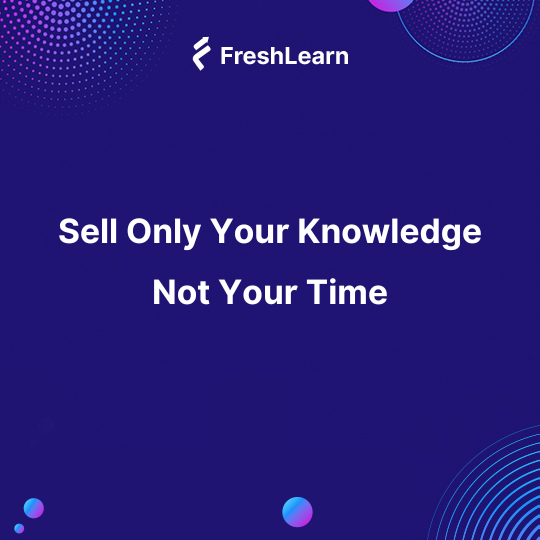 Sell Only Your Knowledge Not Your Time
Online content creation, whether it is in video, text, or any other format, can be the best side-gig for a professional, a student, or nearly anyone.| FreshLearn
The term 'content creator' probably meant nothing in the early 2000s. With the creation of the YouTube universe followed by scores of other platforms, content creation went from a trend to a hobby to a full-time profession. As per a 2018 study, 70% of YouTube viewers believe that content creators drive modern culture. Content creator revenues have been rising each year.
Reasonably, benchmarks for the quality of content on digital platforms have gone up. If you want to enter this world, you have to be exceptional, which takes dedication. This doesn't mean that you even have to think of giving up on your day job. The beauty of content creation as a pursuit is that you just need to be strategic. It can coexist with other commitments in your life and yet give you creative and financial success.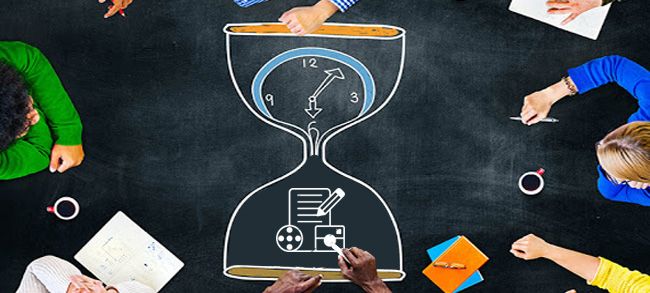 Online content creation, whether it is in video, text, or any other format, can be the best side-gig for a professional, a student, or nearly anyone. These are some reasons why:
Less to no travel: Most content creators shoot videos and write their content from the comfort of their homes. Specific types of content such as travel or food-related content need creators to go places but at their own liberty. You can easily settle at a cafe near their workplace for a few hours and get a considerable amount of work done.
No distractions: Whether you're a teacher, a blogger, a musician, or any other kind of content creator, your initial days are entirely focused on making quality content. There are no forms, no records, money to pay or receive. Once you start making it big, there is some networking and marketing to deal with, and that too is entirely under your control. It's your solo startup.
Flexibility: As you are the boss and the team, you can decide if you want to work on your content for two days straight and then not work at all for a week. This is one feature that attracts most creators towards full-time content creation professions.
Shorter formats: A piece of content on the Internet can be as long as a video series or as short as a social media post. You can start with as short a format as convenient for you, and then pace your progress. You can even economize by creating a bunch of content pieces over the weekend and uploading them each day of the week.
Are you selling more than your knowledge?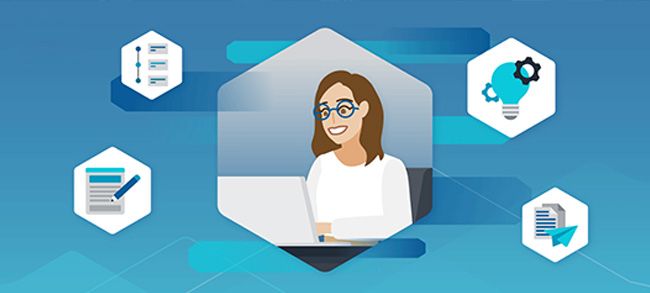 On paper, it sure looks like content creation is a time-efficient endeavor. You're the know-it-all and do-it-all of the little venture. You already have the knowledge and skills, all you have to do is share and sell them. But it doesn't quite work that way without some strategizing.
You might find yourself spending too much time editing which isn't your skill while music is. You might procrastinate a lot and lose your traction with no one to hold you accountable for regular posting. You might make a lot of effort to engage with followers and distract yourself from your core content creation goal. That's when you sell your precious time along with knowledge.
Here are some quick tips to focus your energies only on selling your knowledge and talents without investing an unnecessary amount of time in doing so.
Optimizing time and talent as a content creator
Here's how you can streamline your content creation activities in a way that most of your time is left to focus on creation.
Fixed hours: Being an online content creator, or even an influencer does not mean that you need to be online all the time. Dedicate a fixed time slot every day or every week for your content, and work on it with a single-minded focus. Dedicate time to check and responding to comments and messages, too. Make sure it doesn't creep into your regular life. Focus on getting more done in less time.
Create a follower community: The time management conundrum becomes real once you make it slightly big. You have a lot of people to interact with, and it might get overwhelming. What you can do is create a follower community, a student group, and a forum where your followers can interact with each other. This way, they remain engaged with your work even when you're not actually talking to them.
Set boundaries: Apart from setting fixed hours for interaction and work, you also need to set personal boundaries in other ways. It is good to be approachable, but there should be a limit to one-on-one interactions. When these interactions increase, they will take up a lot of time unnecessarily. Create tools such as FAQs, explainer videos, etc. to help with basic queries. For further interaction, set rules related to time and platform and make them clear in advance.
Feedback and strategy: Content creation is as much of a business as any other. You cannot go on producing content without keeping track of reactions. Have a scheduled feedback absorption regularly and follow it with strategizing accordingly for upcoming content. This will save a lot of time spent struggling with changing numbers and responses from audiences.
Automate payments: Don't have a pay-per-convenience model for any content that you sell for money. Instead of giving your audience the freedom to choose any mode and time of payment, make an automated process. Have a set of options that suit you, and enable auto-deduction for subscriptions. The less you have to bother with administrative processes, the more time you save for actual work.
Specific objectives for each content piece: Your objective needn't just be long-term. Having a specific objective for each content piece and drawing it out on a calendar will enable you to work backwards on each content piece. Once you streamline and align this system, creation, marketing, and management will be achieved simultaneously.
At the end of the day…
Whether you are a part-time or full-time content creator, you are in this for the creation. You don't want it to feel like a job. There should be limits to your time investment, don't give it away for free. To optimize time, but not the passion you put in. One of those things cannot happen without the other.
FreshLearn lets you transform your knowledge into an online school. Start creating your online courses and launch your online academy in less than 60 mins.
Hosted by