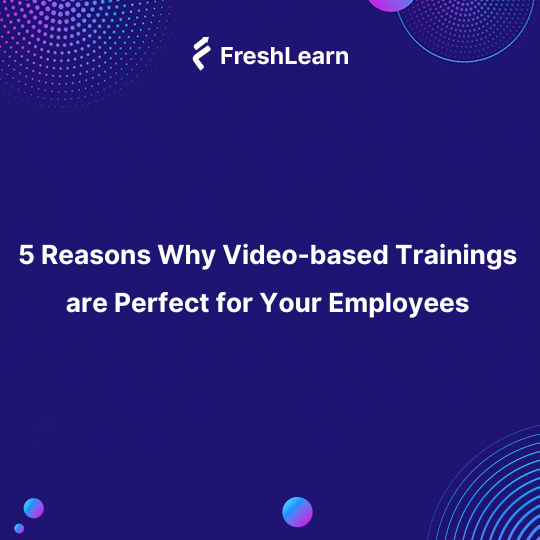 5 Reasons Why Video based pieces of training are Perfect for Your Employees
Organizations operate in a fast-paced environment. There is very little time for the employees to settle in and get used to the new work and environment.
Most organizations look at it as a waste of precious man-hours and money (considering that the average training cost is around $1,041 for each employee).
They consider it a mere formality and find quick ways to complete the training, which honestly can be quite catastrophic in the future.
If you ask an HR professional, they will tell you that an ideal onboarding period should be between 90 to 100 days. However, a survey by CareerBuilder showed a very different picture.
The survey of 2,300 hiring managers and HR professionals indicated that only 11% of companies have an onboarding process of more than three months. 25% said the process gets over within a day, while 26% confirmed that they spend a week or less on onboarding.
Understandably, organizations do not have the time and resources to conduct extensive training programs, given the pressure of working in an agile environment and the focus on accelerating the go-to-market process.
However, the HRs argue that an onboarding program of less than a month can impact the knowledge retention rate. It takes time for employees to get accustomed to the new culture, compliance, and duties.
They say that having a more extended onboarding program, preferably for a full year, can improve the retention rate by 25%.
So, how can organizations implement this in a cost-effective and time-saving manner?
The answer lies in video-based employee training.
What is video-based employee training?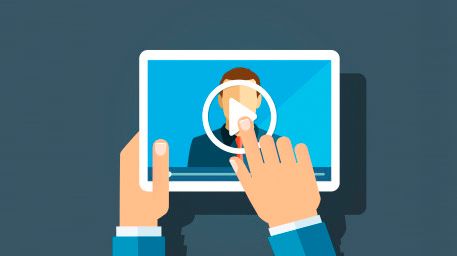 Video-based employee training is delivered in video format. These videos can be animation videos, interviews of leaders and employees, explainer videos, and corporate videos talking about the company.
They are engaging, accessible, and can be viewed anytime by your employees.
How online learning platforms are beneficial over traditional training?
Here are five reasons why online learning platforms score over traditional classroom training.
1. Cuts cost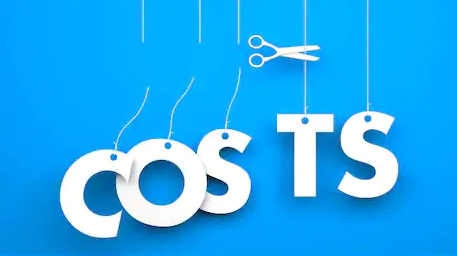 Do you know, on average, a company spends 40% of its training budget on travel costs? Add to it the additional expenses of training material and other logistics.
You can save on all those expenses by adopting video-based employee training. There is just a one-time expense of developing video based training.
Companies like Microsoft and IBM have saved $303 per person to $579 million in two years, respectively using video based training.
2. Aids better learning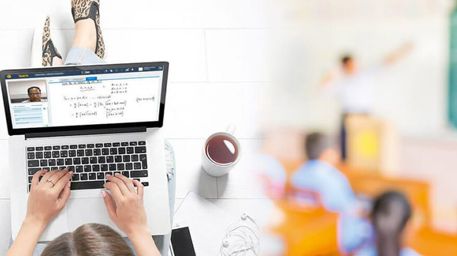 In traditional training, employees have to keep pace with others to complete the training. Sometimes they might miss out on crucial lessons in the process. With video based training, they can learn at their own pace.
They can even replay the lectures or rewind them by a few minutes to learn better. This helps them to get a better grasp of the subject matter.
3. Helps to break complicated subjects into bite-sized content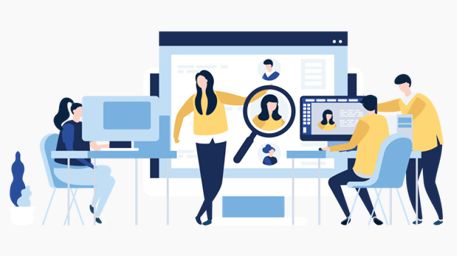 According to Forrester's research, 75% of employees prefer to watch a video rather than read an article, document, or article.
Thanks to its audio-visual capabilities, it also increases retention by 35%. This means that if you have to train your employees on complicated and technical subjects, then you don't have to resort to lengthy training formats.
You can break them down into bite-sized videos of 3-5 minutes so that it is easy for them to grasp them. And it need not be easy.
Take CitySprint, for example. They created a fun, animated video on how employees should adhere to a checklist to ensure that the package arrives safely.
The video drove the points better than a textual or in-class presentation that is easily forgettable.
4. Provide training to a broader audience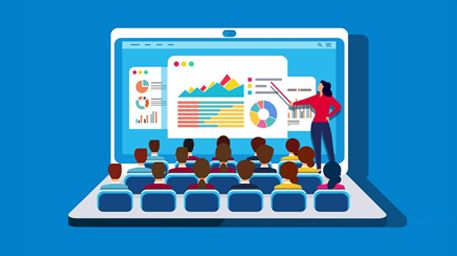 Conducting mass training, especially for employees across different projects, time zones, and locations can be challenging.
Video based training removes that stress. Employees across various locations can easily access video based training. You can provide training to 10-100 employees all at once.
5. Easily measurable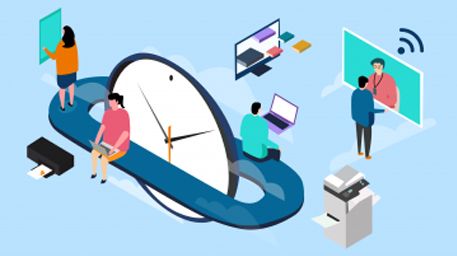 Tracking the effectiveness of the training can be time-consuming. There could also be delays in measuring them as you have to consolidate the ratings from the participants and calculate the average ratings.
If you include analytics in your video based training, you can measure its effectiveness in real time. This will provide insights into which modules have worked and which require improvement.
How FreshLearn can help you in launching your own online learning platform?
FreshLearn is an easy-to-use learning management system that helps to build a culture of learning in your organization.
You can build courses, create courses, introduce gamification, and track their effectiveness using the platform.
FreshLearn also allows you to upload video based training. You don't have to worry about the storage or the security of the videos. FreshLearn takes care of it.
FreshLearn is in the beta stage. We are striving to create a world-class learning platform for organizations like yours. So, that's why we are not charging a single penny from you.
So, what are you waiting for? Visit our website to know more and get started on creating a world-class learning experience for your employees.
FreshLearn lets you transform your knowledge into an online school. Start creating your online courses and launch your online academy in less than 60 mins.
You might also like
Hosted by