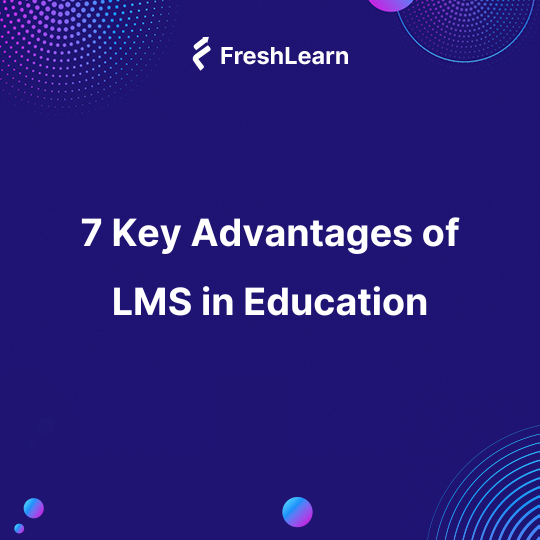 7 Key Advantages of LMS in Education
What is an LMS? How can it help your institute to reach its goals and make education better for students? Find out here.

Know the Importance of LMS in education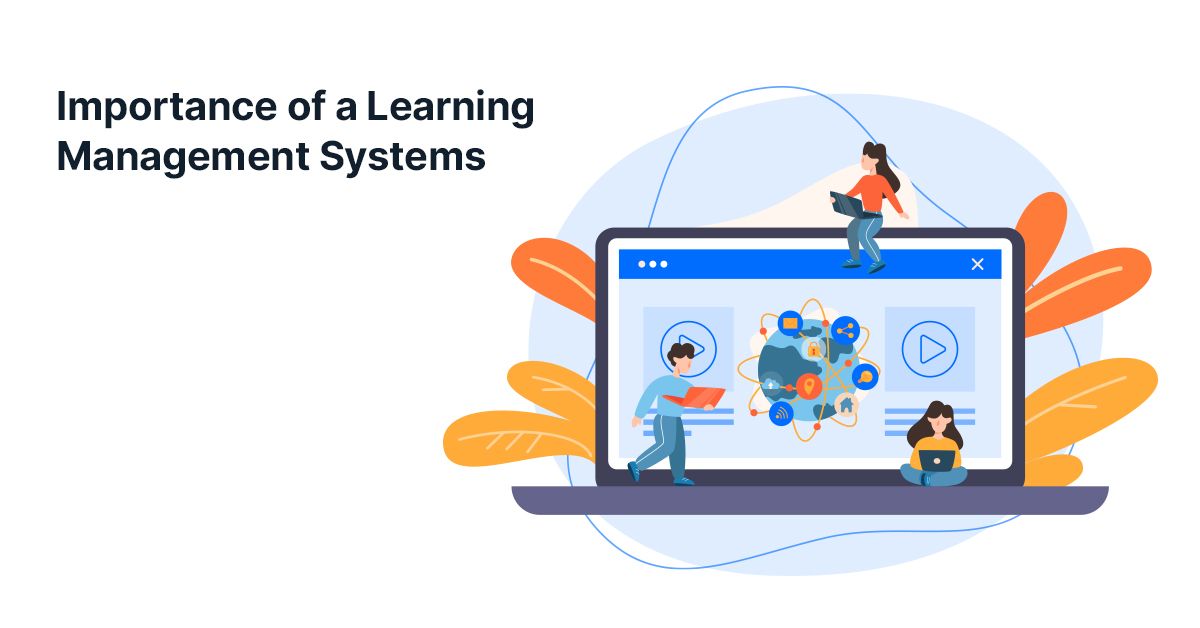 With an emphasis on knowledge acquisition, upgrades, and certification opportunities without attending in-person classes – many schools have turned towards modern learning management systems, or LMSs, as a part of their educational management system.
As schools and universities continue to move forward using this tool of the new normal, let's learn what this tool is and understand the importance of LMS in education.
What is a learning management system?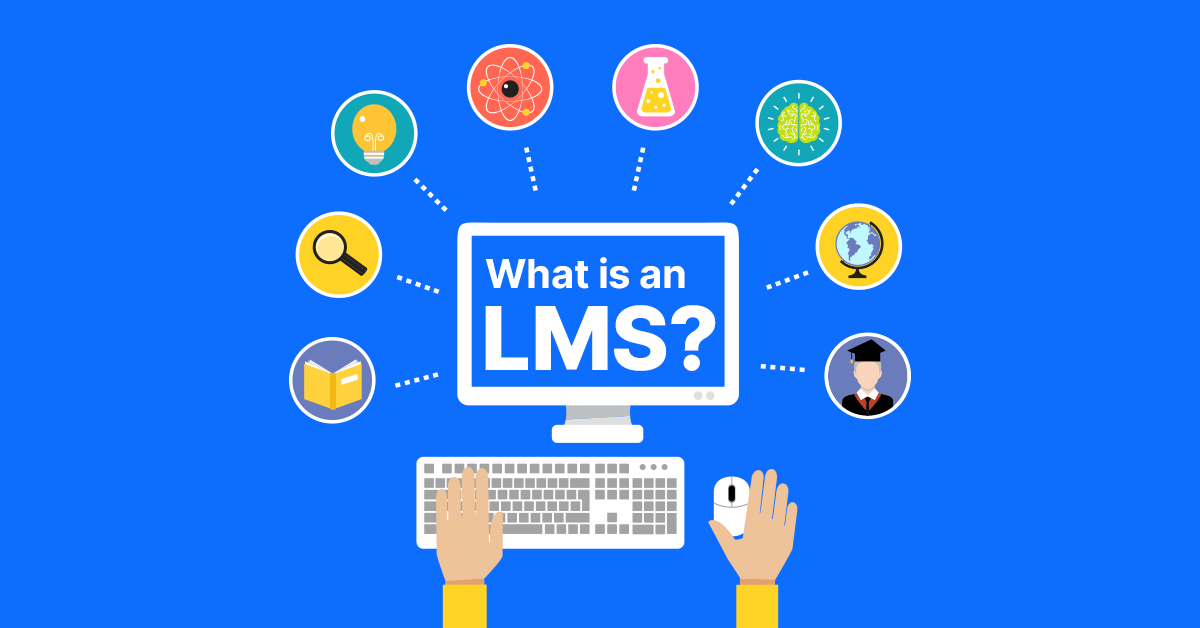 A learning management system or LMS is a software-based platform that lets you store, track and deliver your training materials like lessons, assessments, quizzes, etc.
It is basically an all-in-one solution for modern learners. At the same time, it is a boon for educators and institutions that want to jump into the e-learning bandwagon.
How is LMS used in education?
The Learning Management System (LMS), a virtual fortress for education, is the perfect combination of tech and teaching.
Not only does an LMS support traditional 'in-person' classes but also virtual ones too.
Plus, an LMS easily takes care of communication, as well as tracking progress and record keeping. It helps schools effectively uphold educational integrity while making sure that everyone's data remains safe behind its secure walls.
All-in-all, the LMS acts more than just your average teacher's assistant; they are guardians in charge when it comes to keeping educational programs up-to-date!
Common features of an LMS for education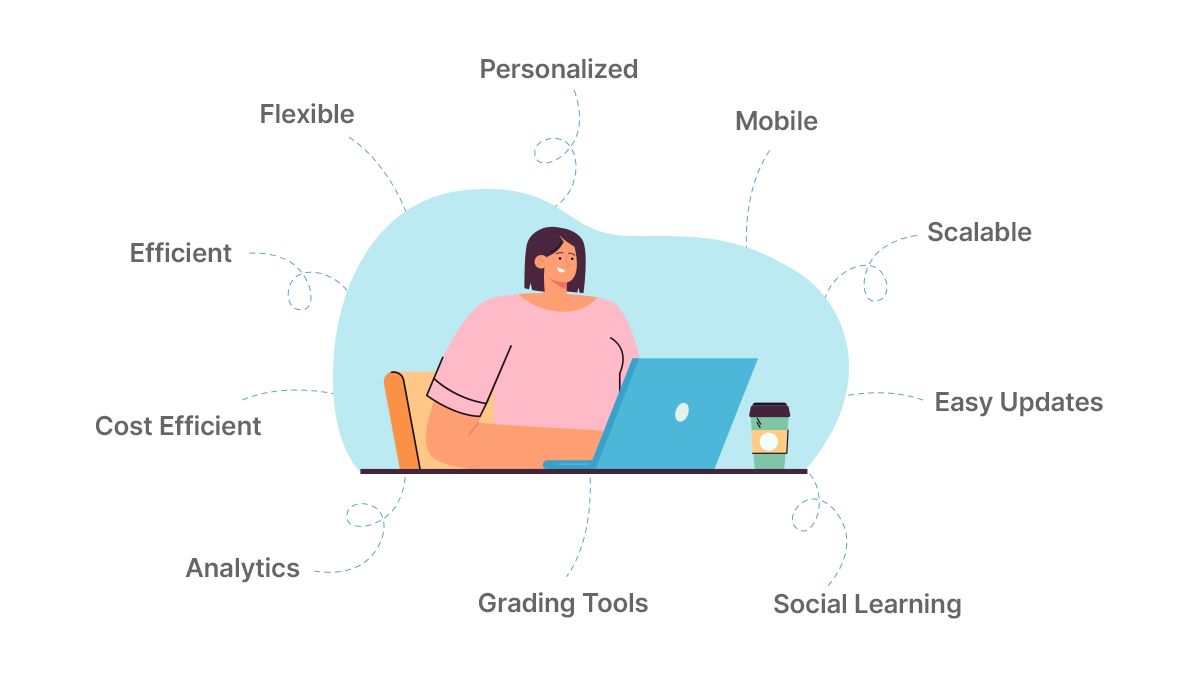 So, now that you know what an LMS is, you may be intrigued to use one for your institution as well.
Fair enough. But, please make sure you choose an LMS that can do some key things. Then I've listed them below.
1. Course creation
An ideal LMS needs to have the right tools for crafting courses quickly and easily. We're talking drag-and-drop simplicity, plus support for a wealth of different content types – think rich media like slideshows, audio files, videos, and even live training!
Many available options allow you to make custom creations right within the software itself.
One of them is FreshLearn.
You can now simply create a course, a sales landing page, a pricing page, and all other necessary elements to sell your course using a drag-and-drop editor on the platform itself.
So no more spending hours crafting content outside of your Learning Management System - just get creative and start building that dynamic training experience!
Get your learners upskilled in no time at all with minimal fuss.
2. Mobile learning
For those who don't have access to a computer, learning doesn't have to be an uphill battle.
Most learning management systems these days have mobile capabilities, like responsive design and native apps.
These mobile-ready technologies allow learners everywhere to take advantage of training opportunities via their preferred devices - no matter where they are or what time it is!
A mobile focus may even help certify distributed teams faster by making sure everyone has the same chance at success in understanding materials between meetings and visits.
3. Interactive features
The right Learning Management System takes learning to the next level. It allows learners and instructors to engage via instant messaging, emails, and the like.
Students can also monitor progress in real-time, perform self-tests with ease, and even share content while networking with fellow students and instructors.
But to reap its rewards efficiently, it needs to be simple enough for everyone – regardless of whether they're a novice or a guru - to understand without investing too much time in getting acquainted with it first!
4. Video conferencing
Your students don't always need just a message board or email to get their questions answered. Let them know you're there for difficult conversations with an LMS that provides video conferencing features - no pricey subscriptions required!
Students who need a personalized approach or have more complex questions will undoubtedly benefit from the video conferencing feature of an LMS.
Messages and emails are great, but videos allow for those tough conversations without having to shell out extra cash on outside subscriptions - saving your institution valuable time and money!
If you are a solo course creator, here's a step-by-step guide on DIY home video setup to meet your students from your own location.
5. Assessment tools
Certifications and skills tracking ensure that your students always stay ahead of the curve.
With an LMS, you can keep a record of progress in one exportable document – making it easier than ever to maintain compliance with government regulations!
You can go from quizzes created with the help of powerful editors to monitoring functions keeping a keen eye on all participants.
Plus, there are AI-based solutions to take things even one step further, using automated grading - making sure everyone gets credit where due without bias or favouritism.
And reporting on student growth becomes a breeze when everyone's achievements are visible at once - so you'll see what impact your training initiatives have had right away...
6. Gamification
Gamification can be a great way to amp up the engagement in your training activities and make learning more fun!
Introduce elements like badges, points, and leaderboards - achievements that will give learners something tangible they can strive for.
It will also help establish clear objectives, inspire learners on their journey through milestones, and reward achievement recognition.
Plus, it'll spark some friendly competition between them too!
And when you are on an LMS equipped with the right tools, like FreshLearn, you can ensure maximum participation without needing to invest in any extra plug-ins!
How can educational institutes leverage learning management systems in education?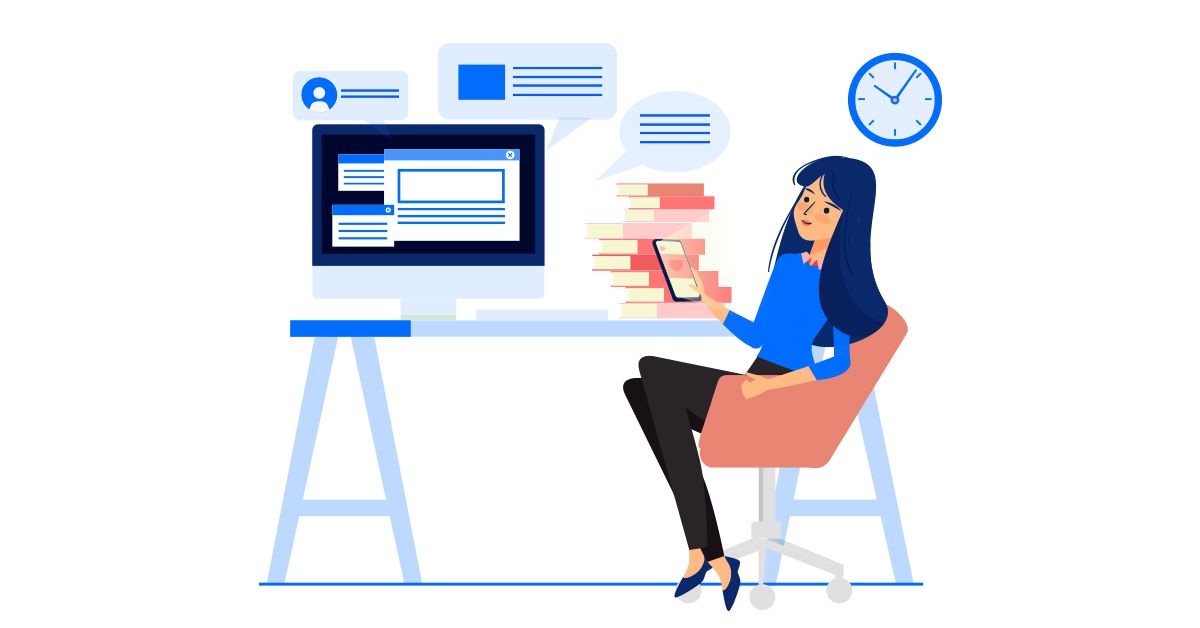 Once you are aware of the must-have features of an LMS, it's time you make the most of those features.
How, you ask?
Here are some ways you can utilize the benefits of LMS for teachers and students alike -
1. Offer centralized learning
Learning Management Systems provide an incredible benefit to institutes—a one-stop hub for their e-learning!
By consolidating everything in a centralized source, they can avoid the nightmare of misplaced information and increase productivity. It's like hitting two birds with one stone!
2. Simplified learning
Not only do LMSs simplify the complexities of learning, but their user-friendly design makes them perfect for teachers everywhere – giving students an unbeatable educational experience!
3. Robust assessment system
Educators can now evaluate students before, during, and after a course without getting in the way of learning.
With an innovative online platform that seamlessly combines e-learning with assessment tracking tools, educators are able to accurately monitor student progress while also granting them the power to review their own performance!
If this sounds too good to be true - it's not!
4. Easily upgradable content
With the ever-evolving world of knowledge comes a challenge for educational institutions to keep up.
Thankfully with Learning Management Systems, there's no longer an issue when it comes time for updates.
All students will get instant access automatically, taking away the hassle of updating each student individually. These systems distribute upgraded content with just one click - making learning fun and fast.
No more manually revising coursework one student at a time.
5. Better engagement
Through LMS, educators can make a drab classroom something extraordinary!
Instead of the same old monotony, teachers are now able to offer exciting multimedia sources.
Think e-courses with learning materials sourced from various portals - Now that's an education revolution not to be missed!
Not only does it keep students engaged and interested in what they're learning, but everyone gets access (and updated!) course material no matter where you are or when.
6. Countless customization options
LMSs give instructors unbridled freedom to customize e-learning content remotely and whenever needed. It's no surprise that educators are taking their courses digitally!
Here's your chance to discover how you can customize your e-courses for an effective impact on your students and better course sales.
7. Data tracking and reporting
Not only do LMSs provide instructors with detailed insights into the progress of learners, but can also help in evaluating courses to ensure that those being taught match up to the modern needs and expectations of an institution - all this while generating reports along the way!
Besides, LMSs help track learners' engagement levels, gaps in knowledge, as well as attendance - you name it, and the software will track all of it!
And that's not even the star of the show: with detailed reports at their fingertips, these institutes can tell if they're on target to meet current goals or need an adjustment plan.
What are the benefits of using an LMS?
So, you are clear on how to use a learning management system to ease the teaching and learning process.
Now, let's learn what benefits of a learning management system will be available to students and institutions this way.
1. Supports learning on the go
Learning should be more than memorizing textbook facts! An LMS provides learners with the opportunity to find true fulfillment through engaging in tasks that are relevant and realistic. It's learning how we learn best - by doing, not just reading.
2. Time-effective and cost-effective

With limited resources, educational institutions often find themselves stuck in the traditional learning rut.
Fortunately, a Learning Management System (LMS) offers a cost-effective solution to get out of this bind by providing an all-inclusive asset for teaching and studying!
These cost-saving assets make it easier than ever for institutions to manage student learning without breaking their budgets!
3. Space for instructors to experiment
Forget the same-old methods of teaching.
Online learning lets instructors utilize a variety of powerful techniques to provide learners with an incredible education experience!
Through platforms like LMS, educators can infuse modern approaches such as blended and flip learning, social networking, rapid instruction, or storytelling into their classes - whatever works best for each student's unique needs.
4. Tools for better peer observation
A Learning management system revolutionizes instruction and makes it easier for instructors to excel in their teaching.
They have access to a treasure trove of top-notch demos, resources for collaborative learning sessions with peers, plus plenty of examples & ideas from successful lesson plans!
It's like having an educational powerhouse in your pocket!
5. Encourages Continuous learning and better communication!
An LMS ensures that learning material is always at the fingertips of students and teachers alike. Instructors can keep courses lively and encouraging, fostering proactive student growth all along!
Educators can easily collaborate with peers, tap into the wisdom of experts and find robust educational resources all under one digital roof!
6. Content-focused learning
Learning Management Systems provide teachers with the tools to powerfully shape and elevate their course material, giving them access to relevant content specifically tailored for their teaching context.
This transformation can be immediate and result in remarkable outcomes within classrooms!
7. Efficient distribution of resources in several formats
Learning Management Systems (LMS) are revolutionizing education, giving students and course creators alike powerful new tools to transform their learning.
By offering calendars, student forums for discussion, and communication channels for feedback & support - not to mention all lectures/notes in one place! – schools can improve efficiency like never before as individual instructors benefit from expanded reach on social media sites plus the ability to add more pupils straight away.
8. Remote learning
Remote learning has been made simple and stress-free with the help of Learning Management Systems (LMS).
As more colleges, universities, and other educational institutions are realizing the importance of LMS in distance learning, they are able to provide their students access to content at any time or place through these systems.
Whether on a laptop, tablet, or phone; wherever they may be in the world -students can acquire knowledge quickly and easily while allowing educators effortless control over progress tracking.
Keeping in mind the above advantages of the learning management system in education will only help more institutions realize the importance of LMS in education and leverage the same for the betterment of their students as well as the ease of their educators.
And, if you are a course creator looking to make the most out of the benefits of LMS in education, look no further than FreshLearn.
The latest and constantly upgraded features already make it the best LMS for higher education.
And, you can easily make it the best for your institution with the right steps. Try for free today!
Hosted by