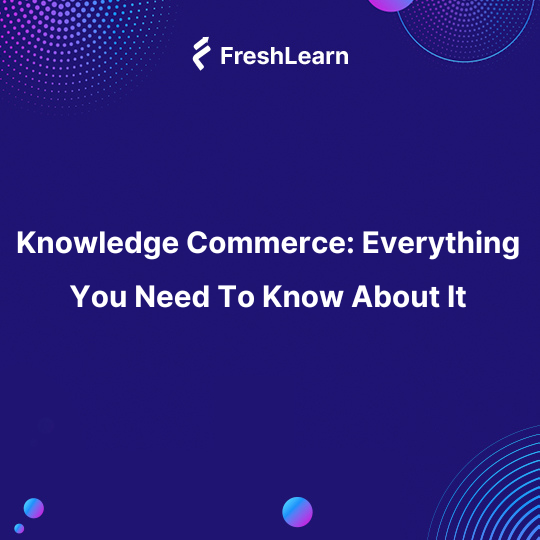 Knowledge Commerce: Everything You Need To Know About It
Knowledge Commerce is the adaptation of the process you use to share your knowledge. which is defined as simply charging customers for access to your knowledge.
You have worked really hard to reach the position you are in today. You are in a senior role with more than 10 or 15 years of experience. From here on, you don't win jobs based on your interviews. It is purely based on how your potential employers find you.
Building a Brand for yourself is vital to go to the next level in your career.

Below are some practical, attainable, and very cost-effective ways to build your brand and move to achieve the next big thing in your career.
3 Simple Ways to Build Your Brand
1. Start Expressing your Thoughts and Opinions:
As you have been in the domain for more than a decade, you for sure know many things which the world around you might even think of. Start putting down your thoughts in the form of blogs. Today it is easy to create a blog. You can do it in Medium or LinkedIn Posts to start with.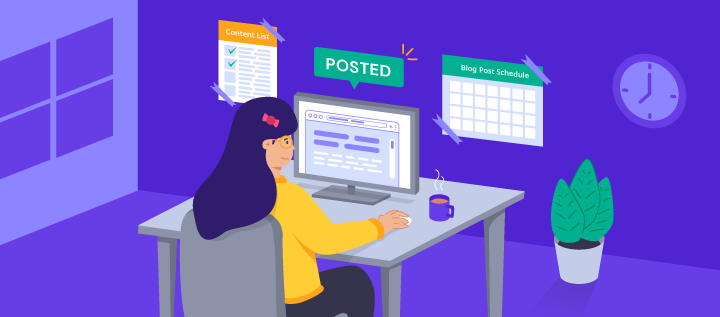 Key Points to Remember:
Don't worry about making it look perfect. Nothing is ideal in the world. The more you write, the better it will be. It will then become a routine.
Use the more accessible channels like Medium, and LinkedIn Posts to pen down your thoughts and publish them.
Use Grammarly to do the necessary grammatical checks.
Don't worry about the number of words, super high-quality images, etc. The thoughts can be small, or big. What matters is penning it down.
Just Write as if no one matters to you.
Marketing Mavericks like Seth Godin, Neil Patel, and Rand Fishkin do not write like a publisher. They write just like normal human beings. They are the best people to learn from for brand building.
2. Go To Events:
Yes. Even today, the events matter. You might have a lot of meetups happening around you in the areas which are of your interest. Join them, and attend the meetups. You will meet lovely people out there. You will have a lot of exciting things to share and learn.
Key Points to Remember:
Don't aim to attend some big conferences way away from home from day 1.
Start attending the meetups in and around your place. If you don't find any meet up then it's an excellent opportunity for you to create one and gather like-minded people.
Once in a while, try attending online conferences and start e-meeting people.
After some time of doing the above points and you start interacting with many people, you can surely go and attend the big ones.
Companies in the field of accounting, marketing, service, etc. conduct big events once a year wherein all the like-minded people of that industry or domain join in and share their knowledge.
3. Build Course:
what would be more rewarding than converting your knowledge into a structured course and selling it to the world? It is a beautiful way to help a lot of people who want to learn new things. The Internet is the medium that connects everyone in the world.
Courses give your brand a real booster. Everyone does not do it. Courses show your commitment to the domain you are in, the confidence you have in your domain, and your willingness to share it with a broader audience for good. These are the qualities is that every employer looks into in their senior management hires too :)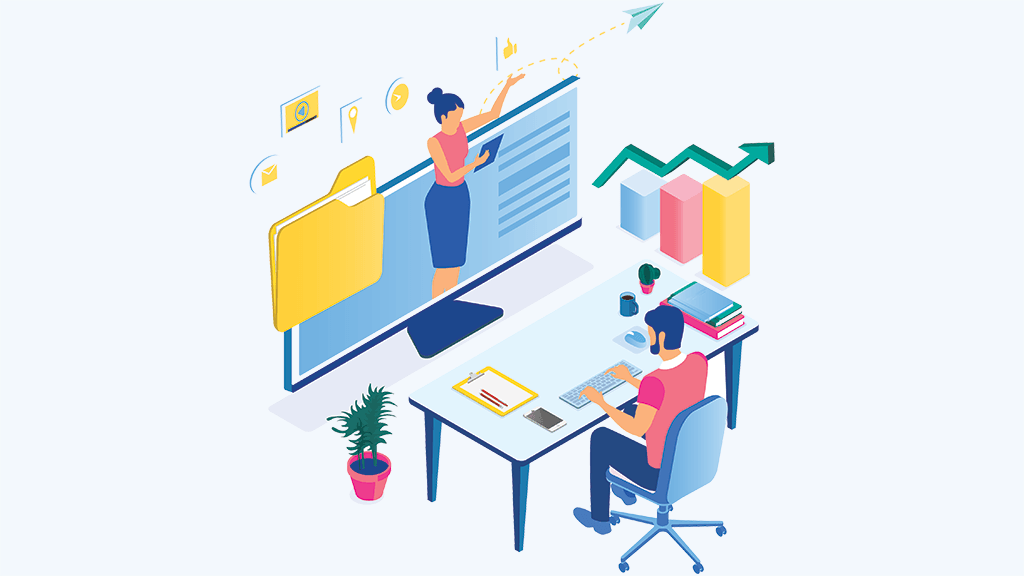 Key Points to Remember:
You don't need to be an expert in technology to build and sell your courses. Just record using the platforms like Loom and upload on to FreshLearn and put the pricing. That's it, you can then start selling your course. Everything related to Hosting, security, payment gateways, and member management is taken care of by the FreshLearn platform itself.
Don't worry if you see a lot of courses or videos on Youtube on your domain. "Bits and Pieces" of information here and there will not give complete knowledge. Your structured course for sure can.
Nothing is perfect. You just have to start it, and as you move on, it will become better day after day.
A consistent parallel income will come your way. Nothing is more satisfying than converting your passion into a regular income.
You don't have to create a course on what is HOT, you create a course on what you are an expert at, and the world has millions of people who would love to leKnolarn from you. There is no Nobel profession other than SHARING YOUR KNOWLEDGE.
So what are you waiting for? Go ahead and start building your brand.
"But, where do I begin?"
When you begin something monumental, this is always the first question. That's exactly what we plan to answer for online teachers who are new, as well as ones who are experienced and want to start a new course. So, hop on!
You might have heard varying opinions that have left you confused about which teaching platform to choose. The most popular choice seems to be Udemy MarketPlace, a beneficial platform for students. Is it beneficial for teachers, too? Figure this. There are individual courses on offer for as high as $1 billion and more on self-branded platforms such as Kajabi, Teachable, FreshLearn, Thinkific, etc. The opportunities beyond Udemy Marketplace are endless. Before picking your preferred platform, let's start by breaking down what you need.
Questions you need to ask before selecting the platform
Introspection is the beginning of any good decision, so let's try to dive deep into your personal requirements.
What is my objective for becoming an online teacher?
Do I see myself pursuing online teaching in the long run?
If yes, then how important is my personal brand to me?
Do I want my courses to sell purely on course content, or do I want my personal credibility to add to the course value?
Do I want a high level of customization or would I prefer things templatized?
Do I want to make my own personalized website, or just follow a template for the time being?
How much time and dedication can I put into my new course?
Do I want to create my own marketing strategy for the long term or leverage the hosting platform's reach?
Would I like my course design, structure, registration page, landing pages, payment mechanisms, etc. to all be customized?
Based on your answers, consider the following two options.
Online teaching marketplaces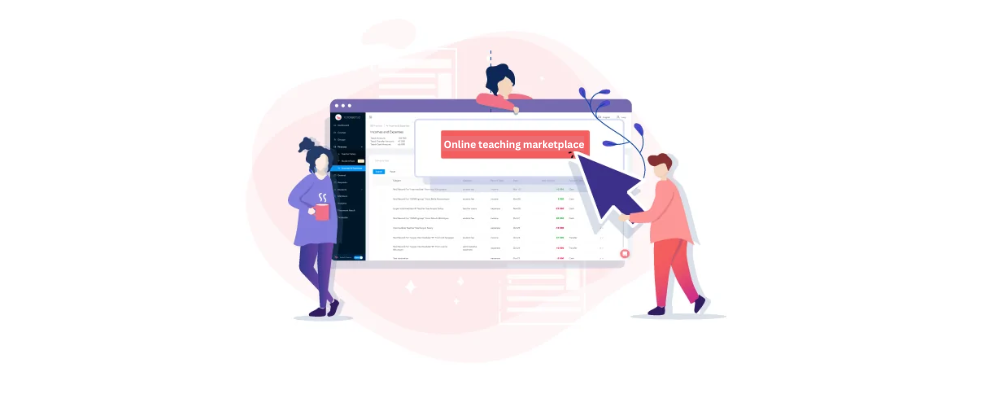 Udemy is the Amazon of online courses. You are one of the thousands of sellers using Amazon's brand and platform to sell your services.
If your answers for most of the questions above lean towards templates, Udemy, or a similar marketplace might be a good choice. With such a platform, you get these features:
Your course content, pricing, and marketing are influenced by the marketplace's policy. There is a structure in place that you ought to follow.
You can leverage the reach of the marketplace and not work too much on your personal reach.
Udemy offers lucrative quizzing tools, mobile interfaces, worksheets, etc.
Self-branded platforms
Platforms such as FreshLearn are customization services that work like Shopify. They put you on the front foot and offer a chance to create your own digital store, price your course freely, have a personal connection with students via email and other platforms, cross-sell your other courses, and grow your brand on exactly the path you choose for it.
Some features that FreshLearn offers are:
Heavy on-course personalization
Ideal user journeys (fully customized)
Prompt quizzes and assessments
Custom domains for every course
Effortless payment unification
Smart third-party integrations (for marketing and reports)
Completely Whitelabel and re-brandable operations
Next-gen reporting and analytics (with insights about performance, cash flow, engagement metrics, detailed sales reports, etc.)
Support for solopreneurs and organizations
We will now pit Udemy Marketplace against the option of your own website on five crucial parameters, and then you can figure out the rest for yourself. After all, we aren't here to decide for you, but just to empower you with information.
Course content: Udemy vs your own website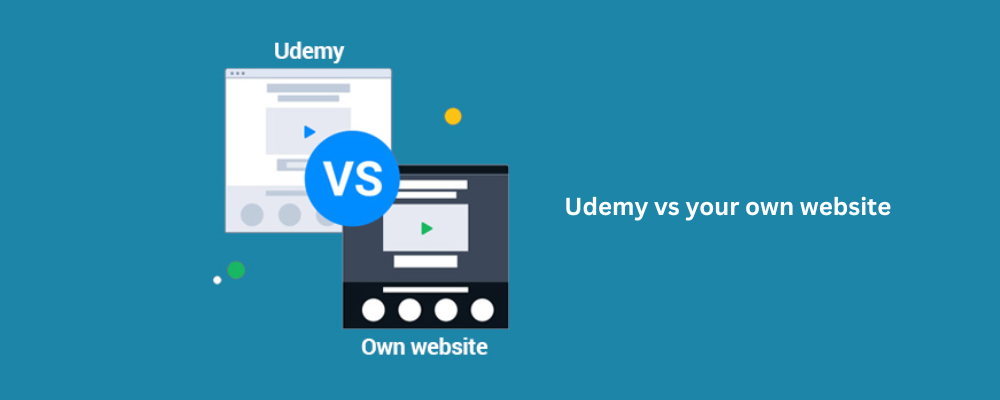 If you choose Udemy, you have to upload your course into a preset interface. You can use video, audio, and text, and add subtitles. This should make the process faster. However, Udemy also has a tedious approval system where you might get stuck with tiny details.
With your own website, you decide every single step of the user journey. You can embed videos from YouTube or other streaming platforms, as opposed to Udemy where you cannot link to any other website including YouTube. With FreshLearn, you can even have a custom domain for each course.
Course design: Udemy vs your own website
On Udemy, there is just one design that all courses follow. Your course content is the only thing that will set it apart. This works for some students as taking one course familiarises them with the layout and makes taking subsequent courses easier.
However, as a creator— and we mean it in the most artistic sense, (teaching is, after all, an art and not just a service) — wouldn't you love to give it a personal touch? You could turn the way your course looks, your logo, and your brand into additional selling factors. When FreshLearn says 'Whitelabel and Rebrandable', it means those words in every sense.
Pricing: Udemy Marketplace vs your own website
To give a fair picture of how pricing on Udemy works, let's look at a testimonial of a former Udemy instructor from 2019.
"Students that bought my course at the full price of $199 from my website felt cheated once they saw that they could get the same course on Udemy for under $10 – and understandably so. This misstep cost me thousands of dollars, not to mention countless hours that I had to spend responding to refund requests. Once I stopped selling my courses on Udemy, my refund rates dropped dramatically."
Your course can end up being valued much lesser on Udemy, without you having any control over it. Even if you aren't bearing the difference, such a valuation could hurt your brand in the long run. It is always more satisfying to create your own niche, be honest about your value, and earn what you deserve.
Sales and marketing: Udemy Marketplace vs your own website
On Udemy, you end up splitting half the fees you earn with the marketplace. Plus, you compete with a lot of other courses on the same subject, using the same interface. When Udemy marketplace your course with discounts, it is basically marketing itself more than you or your course.
Most of the platforms where you can make your own website have monthly and yearly subscription models, wherein you pay them once and then make unlimited courses for unlimited students within the timespan. You can use various options like PayPal, Stripe, etc. free of charge. You are also responsible for marketing your course and conducting the analysis. You have the freedom to link your website to tools such as MailChimp, Hubspot, Zapier, etc.
Customer support: Udemy vs your own website
Udemy has a huge list of FAQs, a ticketing system, as well as a chat option. However, you cannot directly call an expert. As a teacher, you are also not allowed to respond to or moderate comments. You can't ask for more information regarding a customer's complaint.
If you have your own website, you also have your own communication system. You can moderate comments, decide how you respond to complaints, and use email, call, chat, or any other means to resolve them. In a world full of consumers obsessed with 'personalization', what could be better than putting them directly in touch with you?
The verdict…
We're not going to lie, Udemy is a good place to test your course material. But when it comes to sustaining in the online teaching world, you will have to put in a little more effort. +
The day Udemy changes a feature or policy, you will be powerless. You own neither the audience nor your own offering, effectively limiting growth. With your own website, you will have limitless power and control to design, change, and update constantly.
Your website is basically your own boutique classroom minus the school's rules.
After all, the teachers always shut textbooks and make their own rules who teach the best and remain in our minds forever.

"Knowledge is power. And you need power in this world. You need as many advantages as you can get", – Ellen DeGeneres.
This quote has never had a truer reflection upon society than now when every second person in your network is trying to add maximum courses and skills to their CVs. Writers are becoming coders, designers are moving into UI/UX, and engineers are turning into digital marketers. The age of acquiring maximum knowledge and expertise in your specific field is behind us, it is now time to diversify your knowledge base.
"Why to do it with courses?", you'd ask. With endless information on the internet, you can figure your way out on your own. But there's a difference between information and knowledge. Knowledge is information that comes with experience and perspective. Information is only consumed, knowledge is absorbed. The new industry that has emerged from this phenomenon in the 21st Century is now being referred to as 'knowledge commerce'.
What Is Knowledge Commerce?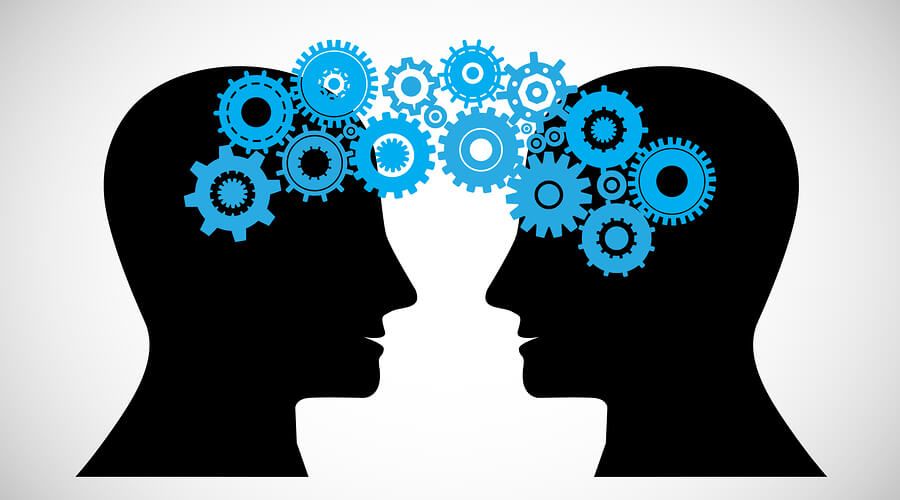 One of the world leaders in the field of online education, Kajabi, came up with this comprehensive term in 2017. According to them, online learning and e-learning weren't enough. Hence, they coined 'knowledge commerce', which is defined as simply 'charging customers for access to your knowledge.' This process of sharing can be done through online courses, blogs, e-books, membership sites, or any other digital medium.
The online learning industry has allowed everyone to acquire monetary value for their knowledge. An online course is no more just a substitute, a mere alternative, or a trend. It's actually quite the rage now. Here are some statistical insights to give you an idea of how much the knowledge commerce industry has developed.
Knowledge commerce: a $240 billion+ industry
The figure could very well be much higher than $240 billion in 2020, thanks to the spike in online course registrations due to the Coronavirus pandemic, the need for upskilling due to layoffs, threats to job security, and other related factors. The 2025 projection for this industry is no less than $325 billion.
As per a Payoneer survey, 54% of millennials in developed countries plan to start their own business. 64% of people with full-time jobs want to acquire more skills and earn from other sources. Even the older generation is seeking upskilling to stay relevant. The freelance and self-employment boom is directly proportional to the knowledge commerce boom. Every other youngster is either conducting a course or signing up for it.
More than 6 million students all over the world are pursuing higher education online, with the number only expected to increase. Searches for online courses on Google spiked by more than 100% in the months of March-April 2020 alone. There might soon be a generation more used to digital learning than physical classrooms.
The free market of knowledge
Become a Pro Gamer
Power and Responsibility: Doing Philosophy with Superheroes
Clown for Fun and Profit: Learning the Art of Clowning
Influencing People
These are not BuzzFeed articles. They are all online courses. You can now learn almost anything from experts online. So, whatever your skillset may be, there is a market for it. It doesn't have to be academic, professional, popular, or trending. In fact, the rarer it is, the more niche an audience it will have. The democracy that knowledge has achieved through online marketplaces is astounding. So, if your answer to most of the below questions is a resounding yes, you're ready to share your knowledge online.
Do you like teaching?
Are you good at content creation?
Are you full of new ideas?
Would you like to be self-employed?
Do you have an entrepreneurial streak but don't want to invest money?
There's only one way to find out if you'd be, which is actually trying it. Why are we keen that you try?
2020: The best time to enter knowledge commerce
Certain market trends have made knowledge commerce a flourishing industry in the past few years.
Digital dependence: The days when people would be hesitant to try the digital version of anything are gone. The trend of B2B and B2C commerce being replaced by D2C (Direct-to-consumer) e-commerce has stretched from products to services such as teaching as well. The absence of middlemen, the saving of physical resources, and the affordability of online products and services have all contributed to this shift. Consumers have started realizing how online learning can be better, especially with the pandemic forcing them all to turn towards it.
Skill gaps: Technology is developing faster than ever as we enter the AI & ML (Artificial Intelligence & Machine Learning) era. There is a constant fear of being left behind because of not being able to keep up with evolving skill requirements. In a LinkedIn survey earlier this year, 63% of Indian working-class respondents said they plan to increase their time on online learning, with a major focus on industry knowledge, communication, and career advancement. You might very well be one of these students, and you can be a teacher in another as well. It is a democratic industry, after all.
Knowledge shared is knowledge (and money) earned: When you teach someone, you learn twice. The comfort of digital exchange facilitates better ways to gain knowledge from your students. Feedback from them helps you develop your teaching skills, which can ultimately lead to your courses being valued higher. In the process of teaching, you end up getting four kinds of ROI
More knowledge about your subject matter
Better teaching skills
Money
Creative satisfaction
The rise of the personal brand: Gone are the days when only celebrities carried a personal brand. Today, each one of us is a brand. Employers check not just LinkedIn but also Facebook profiles before interviews. There's a reason why LinkedIn is full of personal stories and blogs.
No one wants to be just another link in the wide corporate network. They would rather be exceptional motivational coaches, niche music instructors, or teachers of revolutionary marketing ideas they couldn't pitch in an actual boardroom. To differentiate yourself, enhance your credibility, and move towards a possible self-dependent career, knowledge commerce is the perfect path.
If you want to create your own mark in this industry, here are a few mediums to explore.
Ways to sell your knowledge online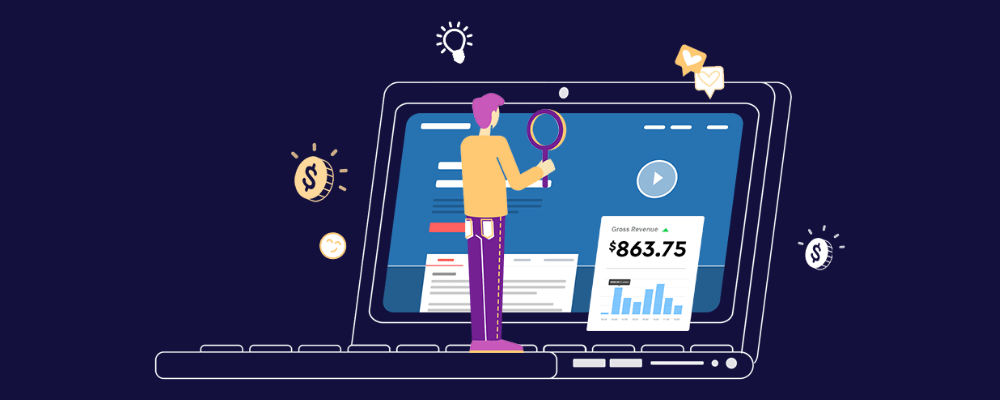 There are multiple ways to sell your knowledge online, and picking one might get confusing if you're new. Here's a little help.
Online courses: An online course is where you can combine all kinds of media, i.e. articles, presentations, videos, books, etc., and have a full-fledged teaching experience. Online courses are fast-growing from a close substitute for classroom lectures to being the better option. The market is more ready than it ever was. As per a Google-PMG India report, online education in India itself is set for an eight-fold growth by 2021. Needless to say, competition is growing by the day and it only makes sense to stop thinking and start designing your online course now.
Consulting: Paid consulting is a niche option that you can undertake if you have expertise and confidence in your particular field. You can advise companies by actually visiting them or exclusively online. This requires great networking skills, high credibility, and high personal brand value.
Blogging: You can start guest blogging on credible websites in your area of expertise, be it beauty, management, finance, or the arts. People always turn to blogs for in-depth research. A good number of guest blogs can help you divert traffic to your personal blog, landing page, or website, where you can promote more exclusive content, courses, products, etc.
Webinars: Webinars can be a precursor to an online course. They are highly personalized and allow potential customers to interact directly with you. Building up hype for your upcoming webinars can also give you some practice in marketing your personal brand as an online teacher. Anyone engaged in knowledge commerce through any medium should host regular webinars simply to stay in touch with their audience.
Ebooks and whitepapers: Ebooks and whitepapers are detailed studies of a specific topic for audiences who want a deeper understanding that they can read at their own convenience. These are what the knowledge commerce industry calls 'lead magnets. Once you mail your ebook or whitepaper to someone, you have a lead for your online courses, webinars, and blogs.
Build your own website: It has become a common practice amongst creative professionals to send not just their CVs but also links to their personal websites that showcase their portfolios most attractively. A website is where you can tie together all of the mediums mentioned above. You can also throw in merchandise, testimonial columns, your personal story, and much more. Nothing will shape your personal brand as an online teacher like a website will. If you notice, most well-known online teachers have their own personal websites.
Time for some inspiration
Teaching is a creative pursuit and is fuelled by inspiration more than anything else. Plus, no case is convincing without case studies. Let's have a look at some of the most successful names in the knowledge commerce industry today and what you can take away from them.
Neil Patel: Neil Patel's brand is much more than his warm and welcoming face, which is his brand logo, and the first thing that you see on his website. A bestselling author, Forbes Top 10 marketer, a top web influencer as per the Wall Street Journal, and much more, Neil Patel helps brands with digital marketing.
He shares a plethora of knowledge on digital marketing, SEO, and content marketing knowledge in the form of videos and blogs. Although his teaching initiatives are only supplementary to his consulting business, they are what drives everything. He's known by more people as the go-to guy for digital marketing knowledge than as the consultant.
Takeaways:
Supplement your main business with teaching and it could work wonders for your personal brand.
Blogging is still relevant.
You can make a holistic personal brand of which teaching is an important part but not the main one.
John and Hank Green (Crash Course): Best-selling romance novelist John Green, along with his brother Hank Green and a small team started a YouTube channel called Crash Course that translated the textbook subjects of science, history, humanities, and even astronomy, entrepreneurship into fascinating videos. Their videos have humour, animation, special effects, peppy music et al. They sell advanced resources and knick-knacks on Patreon. With 11.3 million subscribers and billions of views on their videos, these teachers surely know what they're doing.
Takeaways:
Make existing knowledge interesting by giving it a new twist.
Diversify your personal brand and don't be afraid to cross the boundaries of professions.
Some animation and humour never hurt.
Justin Sandercoe (Justin Guitar): Justin Sandercoe, the internet's favourite guitar teacher, has 1.26 million YouTube subscribers. This UK-based guitarist has worked with prestigious brands such as the Brit Awards and World Music Awards in the past.
His YouTube videos are teasers of the actual courses on his website. He has also added a mobile app in the mix to increase convenience. His website also features testimonials from guitar gods such as Mark Knopfler and Steve Vai. There is a lot of free content on the website. But for advanced-level benefits, there are paid courses too. He also sells books through his website.
Takeaways:
Testimonials matter. Ask your ex-bosses or any other relevant people you've worked with in the past to validate your expertise on your website.
Use YouTube for practice in content creation and for marketing as well.
You should probably take that old guitar out of your closet.
Alexa Polidoro (Learn French with Alexa): Alexa has made a lucrative business out of her passion for the French language, with scores of YouTube videos and a paid subscription on her personal website. She keeps innovating her content frequently with quizzes, live lessons, creative exercises, and interactive tests. Live videos are a key part of her marketing strategy. Her YouTube channel has 951K subscribers, and her video views hover around 30-40 lakhs. Her method of breaking down every concept, repeating information, and presenting it in a light-hearted manner has earned her a lot of dedicated students.
Takeaways:
Language learning is a profitable market.
Keep innovating with your content and courses.
Have live sessions as often as possible and encourage one-on-one interaction.
The key takeaway: Self-branding
One thing that's common between each of these self-made and successful teachers is that they have their own websites where they sell their knowledge. They took the freedom to decide how their knowledge is sold, designed, curated, and controlled every part of it. That is the only way they could bring about their uniqueness as teachers, whether it's Crash Courses' quirky animations, Neil Patel's curated data, Alexa's childish yet fun games, or Justin's multi-step learning techniques – it was a website where they could showcase their content in all its glory.
A readymade course on a marketplace might give you a little bit of convenience, but you won't enjoy the creative freedom that comes with your own website where entire pages can mimic your ideas and personality.
FreshLearn: Your self-branded knowledge commerce destination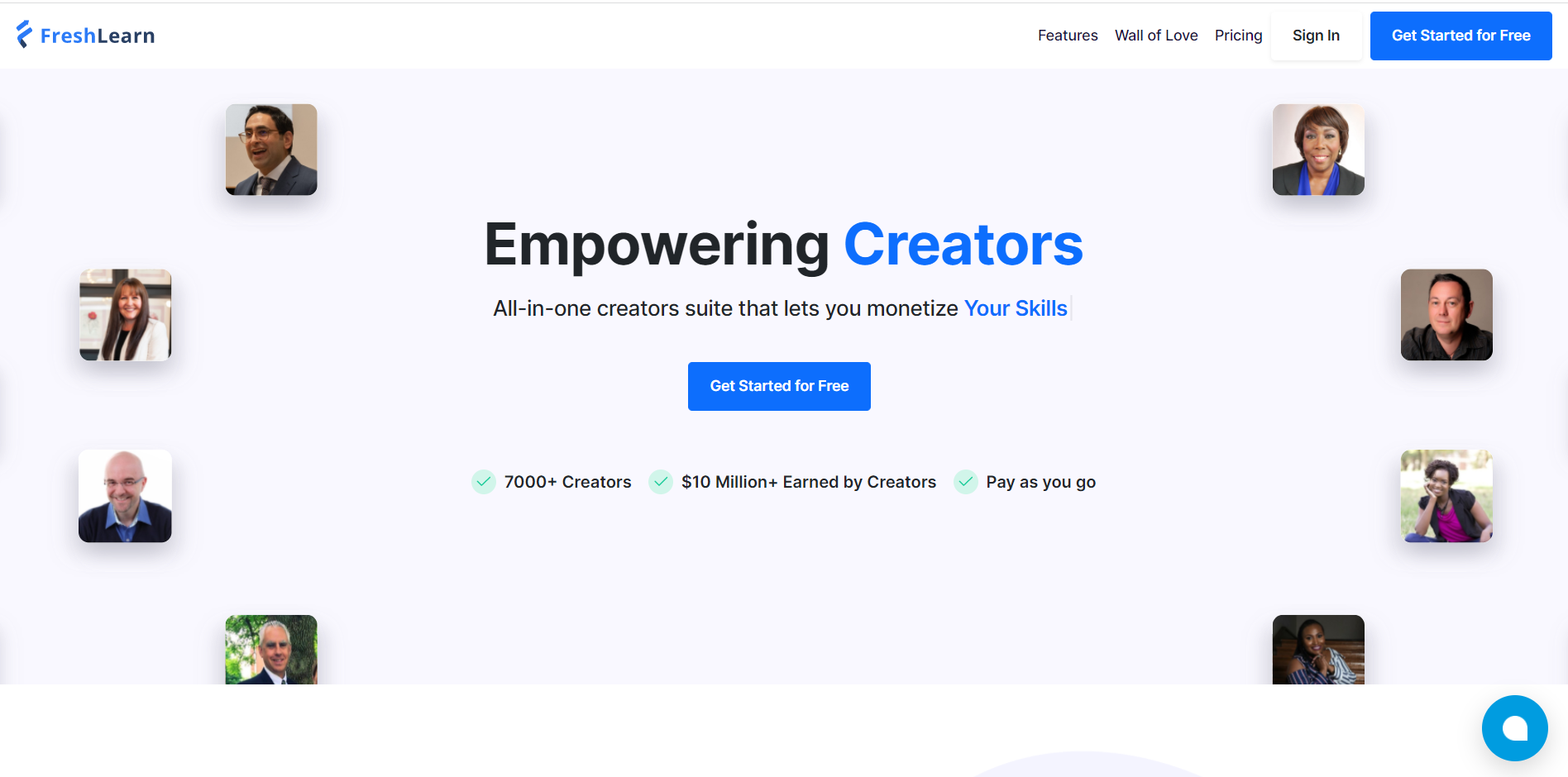 As mentioned earlier, online courses and personal websites are comprehensive platforms where you can combine all your teaching resources along with pitching your personal brand. This works much differently than online teaching marketplaces, where you get a readymade audience and course structure without the freedom to promote other material, add external links, or even decide the value of your own courses.
With a self-branded platform such as FreshLearn, customization is key. You just have to pay for a monthly or yearly subscription to create unlimited courses and add unlimited members. Here is how FreshLearn ensures that you retain full control of your online teaching endeavour.
Heavy on-course personalization: Tailor-made course sections, chapters, login, and sign-up screens, and freedom to attach external links and media.
Ideal user journeys: Customized sales landing pages, CTA buttons, look and feel, and enrollment pages.
Prompt quizzes and assessments: Provisions to use quizzes for both engagement and marketing purposes, backend score calculations calibrated for different use cases.
Custom domains for every course: Create perfect conversion funnels with custom landing pages, domains, and marketing campaigns.
Effortless payment unification: Easy integration with all leading payment and gateway platforms.
Smart third-party integrations: Technology that works cohesively with third-party apps and platforms such as HubSpot, Mailchimp, and Zapier for your analysis and data needs.
Completely Whitelabel and re-brandable: 100% Whitelabel operations that put you on the forefront.
Next-gen reporting and analytics: Actionable insights into course performance, cash flow, engagement, sales reports, and much more
Support for both solopreneurs and organizations.
Final lesson
The world needs your knowledge, and it can give you money, creative avenues, personal satisfaction, and much more in return. So, why wait? Step into the new leg of the Digital Race, the knowledge commerce era, and explore a whole new world that awaits you. Who knows, you could also become the new favourite marketing expert, juggler, or classical dance teacher on the internet!
Freshlearn lets you transform your knowledge into an online school. Start creating your online courses and launch your online academy in less than 60 mins.
You might also like
Hosted by