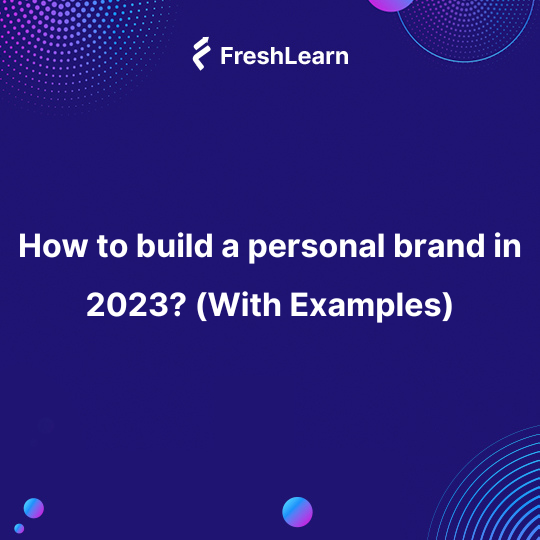 How to build a personal brand in 2023? (With Examples)
If you're a creator looking to establish yourself and your work and build a personal brand, our tips will help you establish yourself as a respected and popular creator. Read on to know more
How To Build A Personal Brand As A Creator?
Personal branding wasn't anything more than just a flimsy buzz back in the late 1990s when the concept was first introduced.
But just as social networking took off, personal branding became a sudden need.
And it explains why.
As a creator, building a personal brand can be a powerful way to differentiate yourself in a crowded market and connect with your audience on a deeper level.
A strong personal brand can also make it easier for you to monetize your work and achieve your goals.
In this article, we will explore the steps you can take to build a personal brand that resonates with your audience and helps you achieve success as a creator.
Busting The Jargon - What Is A Personal Brand?
Your brand is your digital footprint.
In layman's terms, it is how you choose to showcase yourself in the online world.
Whether you are a solopreneur, a freelancer, or a service provider - your brand is that asset you can use to differentiate and promote yourself in a more "humanly" manner.
Unlike product branding, personal branding is an extension of the traditional branding concept wherein you express your personality, your idealogy, what drives you, and what is your expertise.
What's the point of it all? Well, this sets you apart from the rest in your industry by establishing a certain, unique brand image of yours.
Personal branding doesn't just stop at you.
Yes, you heard that right.
The interesting thing about personal branding is that if done meticulously, it makes the audience feel connected to your product at large.
So you might as well say that in the core, your personal brand helps in marketing your product without actually marketing your product directly.
Want a few examples? Don't worry, we have them lined up ahead.
Why Do Creators Need To Build A Personal Brand?
It's no secret that more and more people are turning to create digital content, so it has become even more important to stand out from the competition.
Building a personal brand is the perfect way to showcase why your content is unique and why people should check it out.
When people know about your product, they buy it.  But when people know about you and why you sell this product, they don't just buy your product - they also buy and spread your idealogy.
Stats have it - over 92% of consumers buy a product, trusting word of mouth!
And more often than not, positive word of mouth is the outcome of incredible personal branding.
Types Of Personal Branding
1. Professional personal brand
When you try to build a strong, positive reputation and establish yourself as an expert in your field, it is called Professional personal branding.
This type of branding involves leveraging your unique skills, experiences, and values to create a consistent, professional image that sets you apart from others in the industry.
You can do this by creating a strong online presence, networking with industry professionals, and consistently producing high-quality work.
It is important for you as a professional to invest in personal branding because it can help
Let me give you an example of how you can build a professional personal brand:
Imagine you are a marketing manager who specializes in content marketing and social media strategy.
The first thing you can do is create a professional Twitter or LinkedIn account and a personal blog to showcase your skills and expertise.
Publish engaging, informative, and relevant content that aligns with your target audience and showcases your knowledge.
In addition to your online presence, you can also leverage your personal network by attending industry events.
Don't forget to create a professional business card and elevator pitch that clearly communicates your unique value proposition and the type of work you do.
Through these efforts, you, as a marketing manager can attract new clients, partnerships, and job opportunities, and establish yourself as a go-to resource in the content marketing and social media space.
2. Personal development of personal brand
You've probably seen a life coach sharing tips and tricks for achieving personal and professional success.
That is a very good example of personal development and personal branding.
If you're a coach or creator who's more interested in helping people set their goals or help people in self-improvement, then you should focus more on this type of personal branding.
You can do this by consistently posting videos or writing blogs on topics such as time management, goal setting, and mindset, and also share your own personal experiences and challenges in these areas.
Engagement is the key!
So, don't forget to engage with your audience through comments, DMs, and live streams, and offer personalized coaching services to those who are interested.
Start off your Youtube channel and set up an Instagram account and try to attract a large number of social media followers who are looking to improve their lives and achieve their goals.
3. Lifestyle personal brand
A fashion blogger who creates a personal style blog and Instagram account to share their love of fashion and personal style with others is a perfect example of a lifestyle personal brand.
They consistently post photos of their outfits, as well as recommendations for fashion products and brands.
They also engage with their audience through comments and DMs and offer personalized style advice to those who are interested.
Through their blog and Instagram account, fashion blogger is able to establish themselves as a go-to resource for fashion inspiration and recommendations and attract a large following of individuals who are interested in fashion and personal style.
This way they also gain new brand partnerships and sponsorships as a result of their personal branding efforts.
4. Celebrity personal brand
A celebrity personal brand is when a celebrity cultivates and projects a particular image to the public.
It can be anything from their style, personality, values, and public behavior, as well as their professional achievements and areas of expertise.
A strong personal brand can help a celebrity stand out in their field, attract new opportunities, and connect with their audience.
It can also be a powerful marketing tool, as celebrities with a strong personal brand can leverage their influence and credibility to promote products, services, and causes that align with their brand image.
Kim Kardashian, a reality Tv star and businesswoman, is a great example who has built a personal brand based on her glamorous lifestyle, fashion sense, and social media presence.
She has used her brand to promote various products, including clothing, cosmetics, and home goods.
5. Entrepreneurial personal brand
An entrepreneurial personal brand is a representation of you as an entrepreneur.
Creating an entrepreneurial personal brand helps to distinguish you from other entrepreneurs and gain recognition within your field and industry.
By developing a unique vision, value proposition, messaging, and design aesthetic, you can differentiate yourself in the marketplace, build relationships with customers, bring awareness to your product or service offerings, and ultimately increase sales.
An effective personal brand requires authenticity; it's important to stay true to yourself so that people will recognize your brand for what it stands for.
Establishing yourself as an innovative figure within your industry attracts motivated followers and provides more opportunities to grow your business in the future.
Elon Musk is an example who has made an unforgettable impact in the business world by leading a truly remarkable entrepreneurial journey - one that serves as a major inspiration for everyone.
He is a shining example whose ambition and dedication have set the bar high for anyone looking to make it big in business!
How To Create Your Personal Brand Identity?
Now let's come to the main question - how can you build a personal brand for yourself? Well, here are the steps:
Step 1: Set your goals
Why do you want to create a personal brand?
Although building a personal brand is a modern-day necessity for almost every working individual, it's still relevant to ponder over the fact of why you are joining this parade.
Ask yourself this very question - "Why am I creating a personal brand in the first place?".
Is it because you want to excel in your career by capitalizing on your skills or is it flat-out some trend-triggered desire?
Whatever it may be, understand your goals and chalk them out.
It's okay if they are short-term - objectives are deemed to change. But nevertheless, make it a point to state them clearly.
Step 2: Know yourself
How do you want to portray yourself?
Remember, the internet never forgets.
So, you might as well want to figure out in advance how you want to be seen in the digital space.
Start with deriving your unique value proposition and maximizing it.
Talk about your strengths, your skills, your passion, your drive, why you're here, what you aim at achieving, and so on.
Don't portray yourself as something that you are not - more than anything, be honest about yourself.
Just like your goals, your personal brand image is also going to evolve with time. But then again, that's completely fine.
Step 3: Know your audience
Who do you want to reach out to?
Niching down your target audience is super essential as it helps you understand their preferences better.
This, in return, allows you to devise a more effective plan of action for establishing an impactful personal brand image.
So start with recognizing the category that intrigues you - it could be sales, marketing, or anything else.
Then, narrow it down to a more definite group.
For instance, marketing is a vast category. So, trying to implement your branding tactics on a category so vast would be vague.
Hence, dig in more and narrow it down till you find the exact demographics of the audience who fit your purpose and then reach out to them.
Step 4: Build your online presence
Use the power of social media
A recent survey, it was revealed that leads developed through employees' social media activities convert 7x more frequently than other leads.
Terrific, right?
Well, this is what personal branding reaps when done on social media.
So, don't take it lightly - use it to its maximum effect. Optimize your social media handles - Facebook, Twitter, Instagram, LinkedIn, and even TikTok.
Use these channels to create and publish useful content as much as you can.
If you don't have a website, start building one - you're going to be needing that too. Put these all into play and see how they help you build a lasting, distinctive personal brand in no time.
Step 5: Plan a content strategy
How do you want to reach out?
Developing a holistic content strategy is yet another requisite you just can't do without.
And luckily, there's something for everyone here.
From blogs to podcasts to YouTube videos, or online courses - understand what kind of content your target audience may be interested in and create a strategy likewise.
Some of the most popular content mediums include online courses, webinars, videos, podcasts, and of course, blogs.
Finally, don't just stop here. Brands aren't built overnight - whether they're corporate or personal.
Respond to the data - don't forget to update your strategies and deliver to the changing preferences of your audience.
Slowly but steadily, aim to build a community with like-minded individuals in your industry.
This will help you bump into excellent business and career opportunities for future growth.
3 Quick Tips To Build & Sustain Your Newfound Personal Brand
Now that you know about the ways to build a personal brand, the next best thing you should focus on is how to sustain it for the long haul. Here are some tips to help you:
Don't fake it - your personal brand statement should reflect the 'real' you.
Don't hold back - go crazy with networking.
Assess your success regularly - set KPIs and track your insights regularly.
10 Personal branding examples for your inspiration
The idea of developing a personal brand may be new to most of us. But, it has been around for quite a while.
Here are 10  famous people who aced it so well, they're considered the all-time ultimate pioneers of terrific personal branding:
Oprah Winfrey
Oprah is a media executive, actress, and philanthropist who is best known for her long-running talk show, "The Oprah Winfrey Show," which aired from 1986 to 2011.
She has also built a successful career as an actress, author, and philanthropist, and she has endorsement deals with several major brands.
Oprah is known for her positive attitude, her strong work ethic, and her ability to connect with people.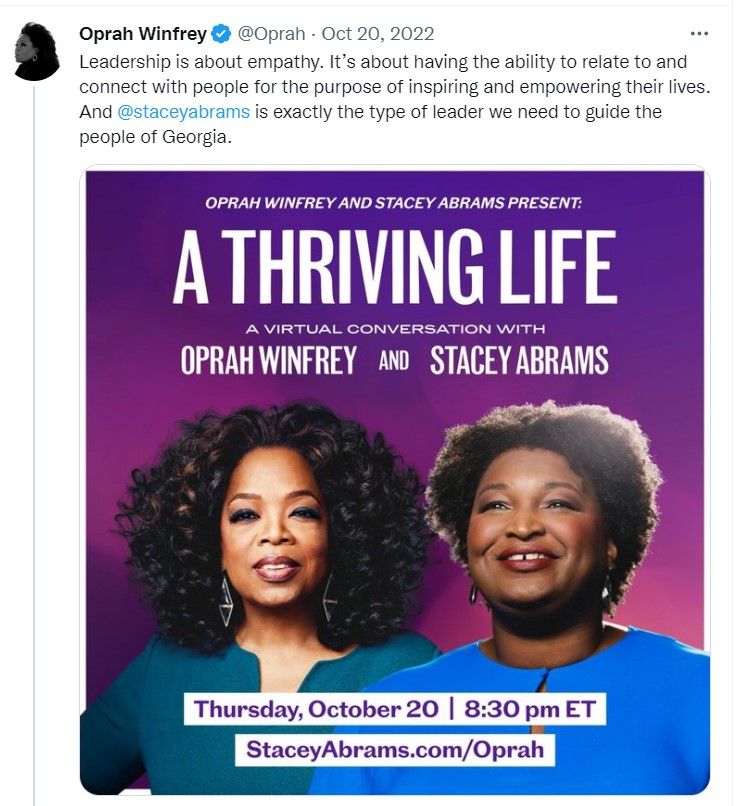 Tony Robbins
Tony Robbins is a self-help guru and motivational speaker who is known for his energetic and high-energy personal brand.
He has built a massive following by delivering powerful messages about personal development, goal-setting, and success.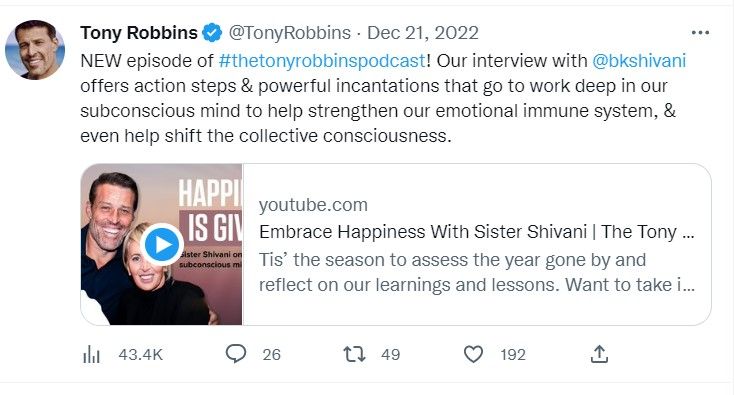 Elon Musk
Elon Musk is a tech entrepreneur and CEO of SpaceX and Tesla, who has a personal brand based on innovation, disruption, and a futurist vision.
He has used his brand to promote electric vehicles, space travel, and other cutting-edge technologies.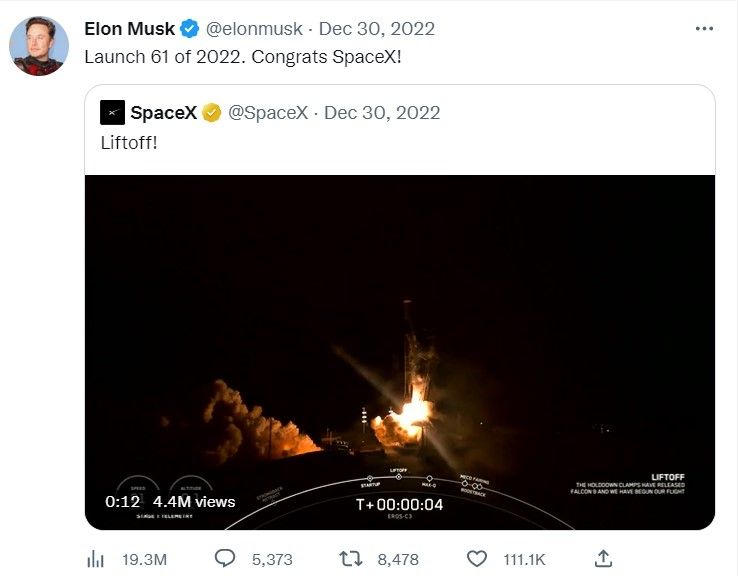 Ratan Tata
The former chairman of the esteemed Tata group, Ratan Tata is a businessman, philanthropist, and visionary.
One of the most successful business persons in India, Tata built his personal brand image to become so strong and reputable that to date, it favours the Tata group and garners loyalists for it.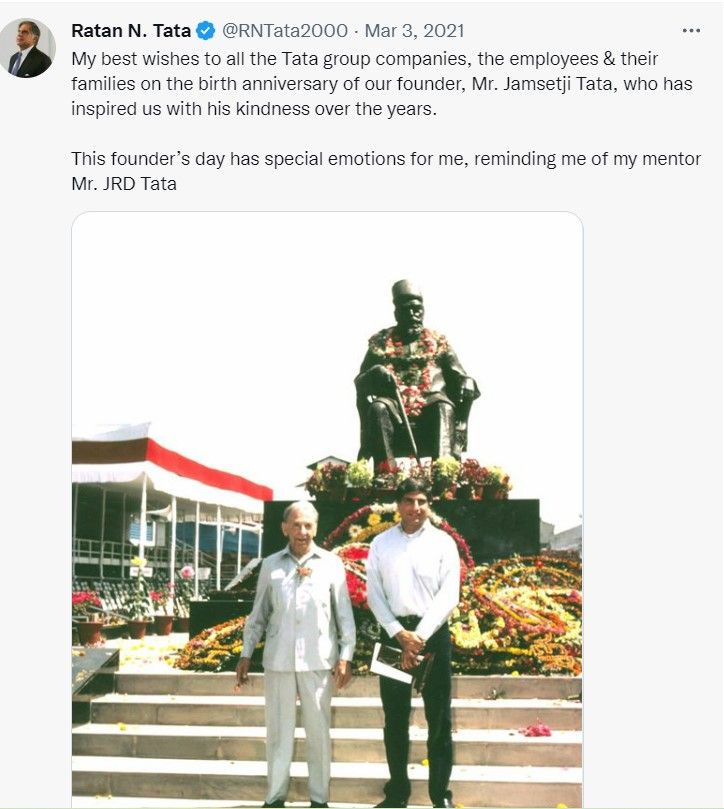 Kylie Jenner
Kylie Jenner is a media personality, socialite, and businesswoman who has also built a successful personal brand.
Like her older sister Kim Kardashian, Jenner rose to fame through the reality TV show "Keeping Up with the Kardashians," and she has since become known for her social media presence, particularly on Instagram, where she has millions of followers.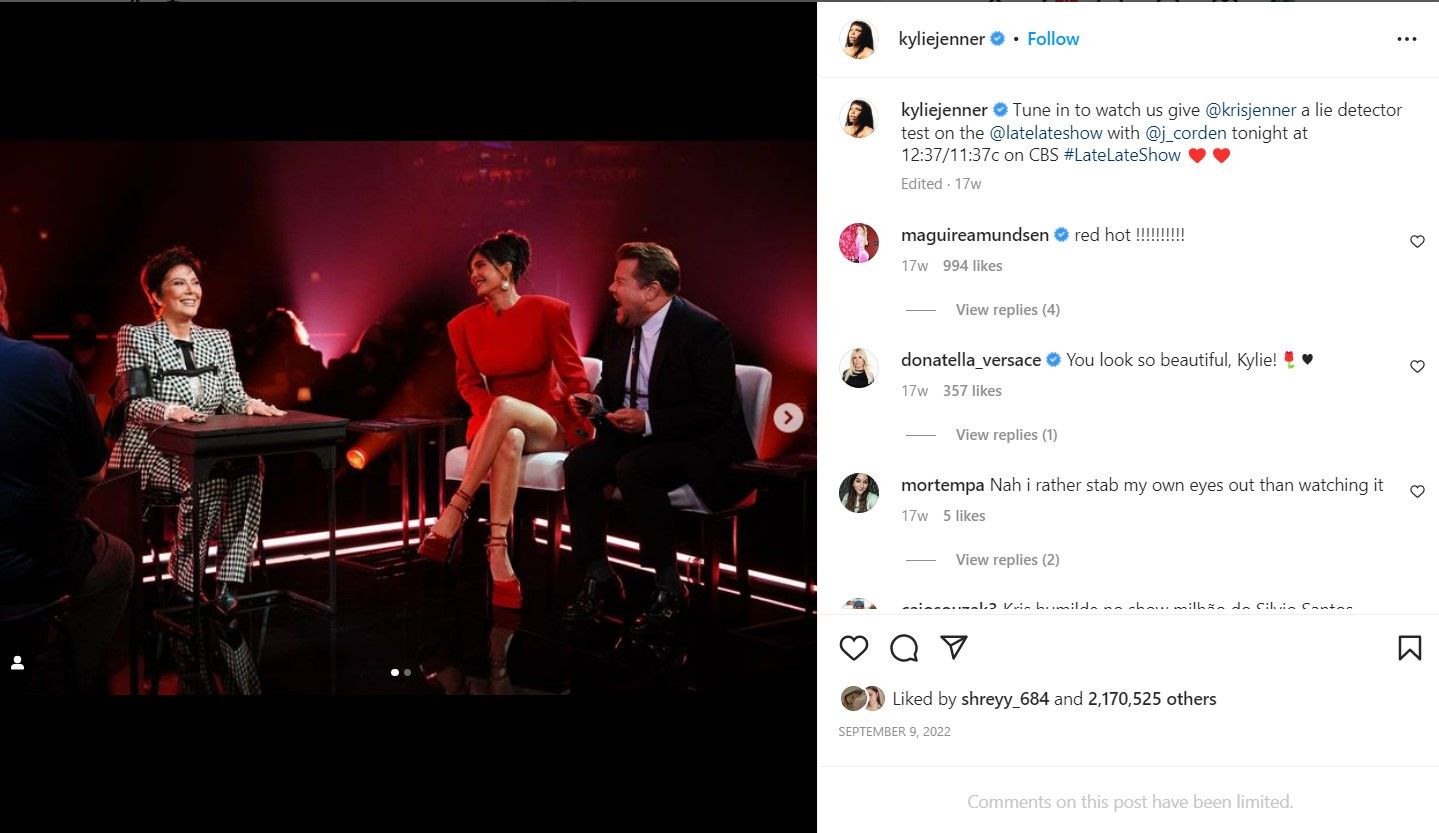 Neil Patel
Each time a newbie enters the huge world of Digital Marketing, it's Neil Patel and his blogs that help him/her steer through.
Today, it's almost as if the term "SEO" translates to Neil Patel! That's what we call stunning personal branding.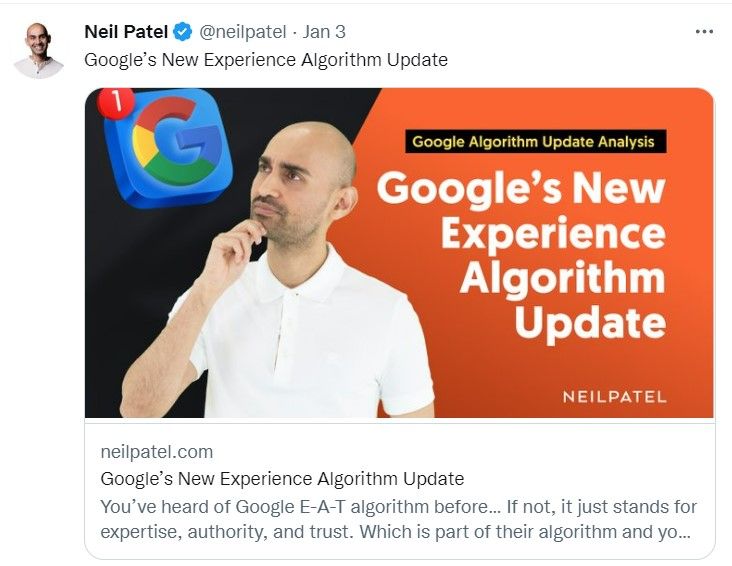 Mark Manson
A New York Times bestseller author and entrepreneur, Mark Manson needs no introduction.
He is a self-help messiah who has built his personal brand on the foundation of "no muzzling, only raw advice".
Safe to say, it is this unfiltered, uncensored personality he exhibits online that has earned him a personal brand image quite like none.

Mark Zuckerberg
Mark Zuckerberg is the co-founder and CEO of Facebook, one of the largest social media platforms in the world.
He is known for his vision of connecting people through technology, and for his leadership in building a company that has had a significant impact on the way people communicate and share information.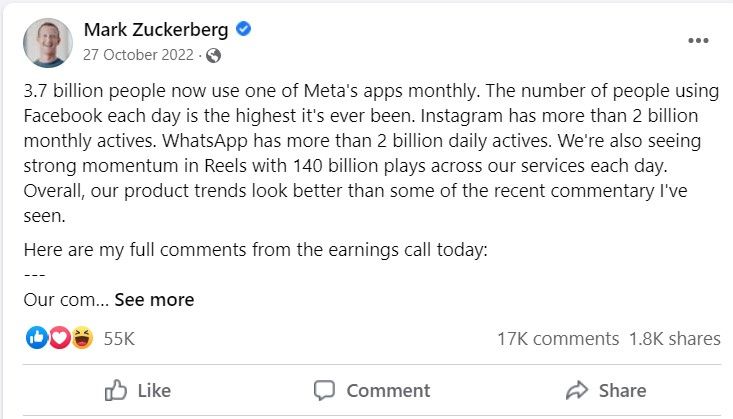 Gary Vaynerchuk
Gary Vaynerchuk is an entrepreneur, author, and public speaker who is known for his expertise in digital marketing and social media.
He is the CEO of VaynerMedia, a digital agency, and he has written several books on business and marketing.
He has a large following on social media platforms such as Instagram and Twitter, where he shares his insights and experiences as an entrepreneur and business owner.
In addition to his work at VaynerMedia, Vaynerchuk is also a sought-after speaker and consultant and has given talks and workshops on topics such as social media marketing, branding, and personal development.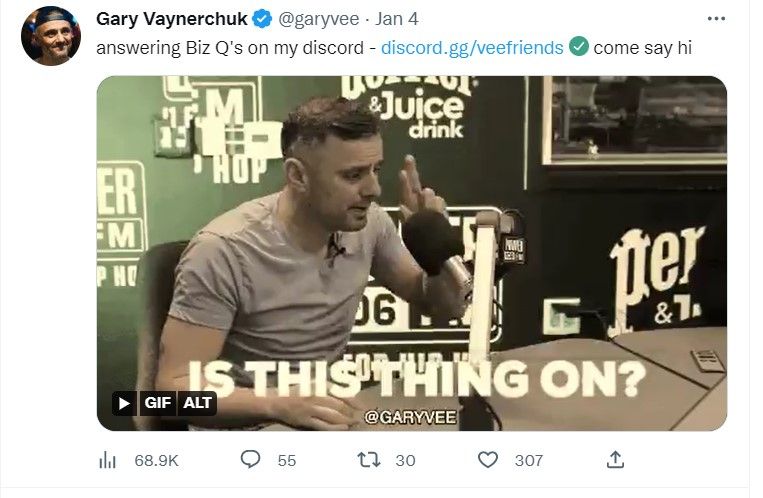 Shaquille O'Neal
Shaquille O'Neal is a retired professional basketball player and current media personality.
He is known for his successful career as a basketball player, during which he won four NBA championships, and for his larger-than-life personality.
O'Neal has also built a successful career as a television host, actor, and businessman, and he is known for his sense of humour and his ability to connect with people.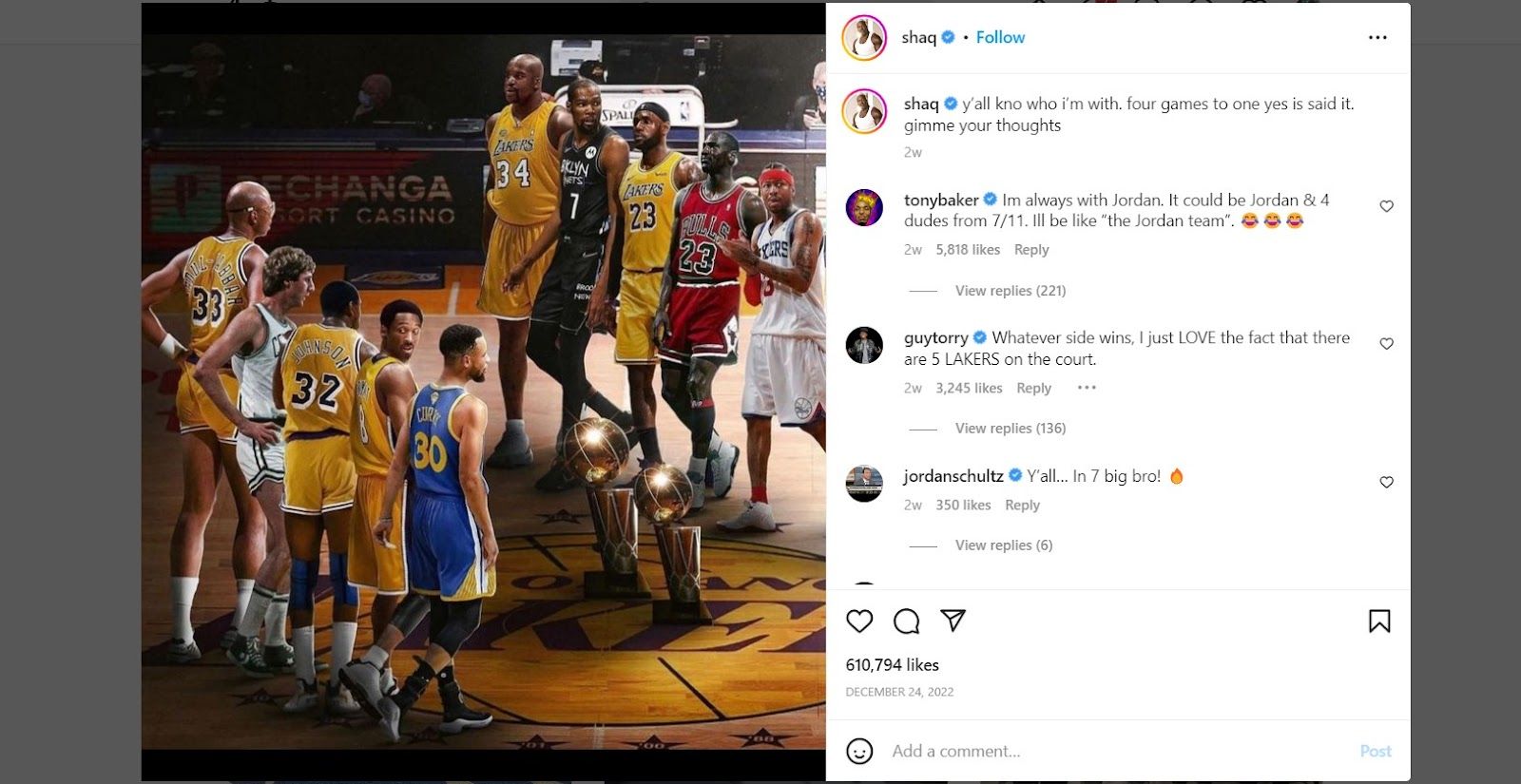 Go Out There And Make Your Mark!!
Building a personal brand as a creator is no easy task—it takes dedication, consistency, and hard work.
However, if you are able to adhere to the tips provided in this post then you can create an amazing personal brand that stands out in your industry.
Aligning yourself to great opportunities and diversifying your work can truly help you stand out in an ever-changing digital world.
Most importantly, just stay focused on your dream and create something amazing.
Just like in Rome, personal brands aren't built in a day. It's an everyday hustle and with a little help, you can ace it too.
So if you are in for it, join forces with FreshLearn - let's build you a mighty personal brand together.
FreshLearn is an online platform that enables you to create and share your courses for your personal branding needs.
With advanced features that support different course formats and allow gamification - FreshLearn is your one-stop solution for creating an online course that gets you all the limelight, real quick.
So what are waiting for? Create courses and start building your personal brand with FreshLearn today!
You might also like
Hosted by