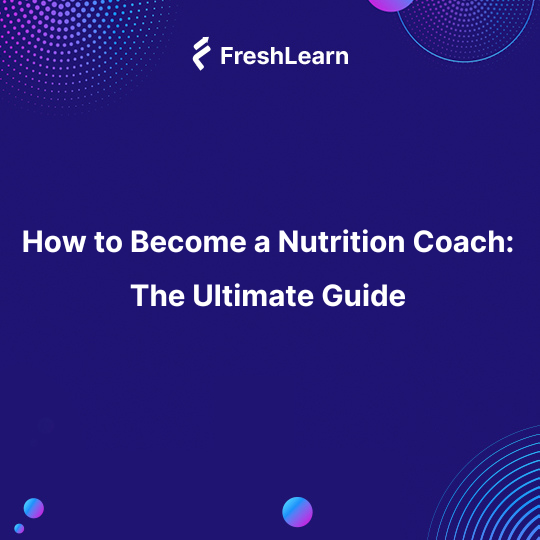 How to Become a Nutrition Coach: The Ultimate Guide
Wondering how to become a successful nutrition coach? Here's everything you need to know, from getting started to building your business.
How To Become A Nutrition Coach?
If you're reading this, chances are you're interested in becoming a nutrition coach.
And why wouldn't you be?
It's a great way to help others improve their health and well-being while earning a decent income.
So, without further ado, let's get started!
What Is Online Nutrition Coaching?
Did you know?
The Health and Wellness industry is a $4.2 trillion dollar market and Health Coaching has emerged as a $7 billion service industry.
Looking at the stats, we can safely conclude that nutrition coaching is all the rage these days.
But what exactly is it?
Nutrition coaching is a service provided by Registered Dietitians and nutritionists that helps people make healthy changes to their diet and lifestyle
The coach provides education, support, accountability, and motivation to help their clients reach their goals.
Let's now dive into understanding how online nutrition coaching works.
Unlike traditional one-on-one nutrition counseling, online nutrition coaching is typically done via email, text, or video chat, which makes it more convenient and affordable.
Plus, you can do it from the comfort of your own home!
During online sessions, the coach will work with you to create a personalized action plan based on your unique needs and goals.
They'll also provide support and accountability to help you stay on track.
You'll also receive education and support on making healthy food choices, portion control, and other lifestyle changes that can help you reach your goals.
Plus, your coach will hold you accountable and cheer you every step of the way.
So, whether you're looking to lose weight, gain muscle, or simply improve your overall health, online nutrition coaching can help you achieve your goals.
Nutrition Coach Vs Dietician- What's The Difference?
Anyone who's ever been on a diet knows that there are a million different ways to approach healthy eating.
Some people prefer to go it alone, while others prefer to have someone else do the hard work for them.
But what's the difference between a certified nutrition coach and a dietician?
Well, let's start with the basics.
A nutrition coach is a personal trainer who helps you develop healthy eating habits and provides support and motivation along the way.
On the other hand, a dietician is a trained health professional who can give you personalized nutrition advice and help you make a plan to reach your goals.
Nutrition coaches also tend to be more focused on overall wellness and preventing chronic diseases, while dieticians are more likely to treat patients with specific medical conditions.
Unlike dietitians, who are regulated by provincial governments, nutrition coaches are not required to have any specific qualifications.
However, many have degrees or nutrition certifications or another health-related field.
So, if you're looking for someone to help you eat better and live a healthier life, a nutrition coach might be the right choice for you.
How To Become A Nutrition Coach In 7 Steps
If you're interested in becoming a nutrition coach, whether, for personal or professional reasons, you're in luck!
It's a great time to enter the field, as more and more people are seeking out healthy eating advice.
But what does it take to become a nutrition coach? Here's a quick guide to getting started.
1. Choose Your Specialty
As a nutrition coach, one of the most important things you can do is choose your specialty.
Are you passionate about helping people with diabetes?
Do you want to help new moms navigate the world of postpartum nutrition?
Or are you interested in working with athletes to help them maximize their performance?
There are endless possibilities when you decide to become a nutrition coach.
The key is to find an area that you're passionate about and that you have the knowledge and skills to support.
Once you've chosen your specialty, you can begin to build a client base and create a name for yourself in the nutrition coaching world.
2. Get The Right Certifications
You want to become a nutrition coach so you can help people make better food choices, but first, you need to get the right nutrition coaching certification.
There are a lot of different programs out there, and it can be hard to know which one is right for you.
The best way to find a good certified nutrition coach program is to talk to other nutrition coaches and see what they recommend.
You can also read reviews of different programs online.
Once you've found a few programs that look promising, the next step is to research them carefully.
Make sure they offer the kind of training and support that you need in order to be successful.
With the right program, you'll be on your way to helping people make healthier choices and achieve their goals.
Best Online Nutrition Coach Certifications 2023
It can be tough to know where to start when it comes to finding the best online nutrition coach certifications.
There are so many choices out there, and it can be hard to determine which ones are reputable and which ones aren't.
However, there are a few key things to look for that can help you narrow down your options.
First, look for a certification program that is accredited by a reputable organization.
Second, look for a program that offers a comprehensive curriculum.
Finally, make sure the program you choose is taught by experienced and qualified instructors
Keeping this in mind, I have listed some of the best online nutrition coach certifications for you.
NASM is a world-class fitness organization that produces professionals with all of the knowledge and tools needed to transform lives.
They place an emphasis on education, with over three decades of experience providing certification in the fitness industry.
NASM has earned a reputation as a leader by focusing not only on science but also creativity and imagination when it comes to learning new things about health & wellness
With a vision to connect 100 million people to the power of healthy living by 2030, ISSA aims to promote a healthy lifestyle through education and community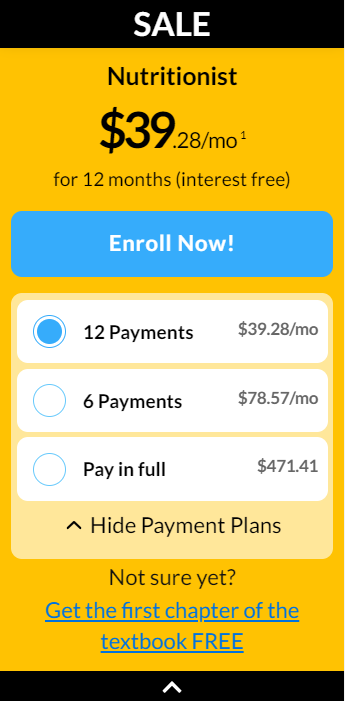 ACE runs programs and initiatives to bring the mission of getting people moving into reality.
So that their clients can be confident in their investments no matter what stage they are at on their journey toward being healthy individuals who enjoy living fully today.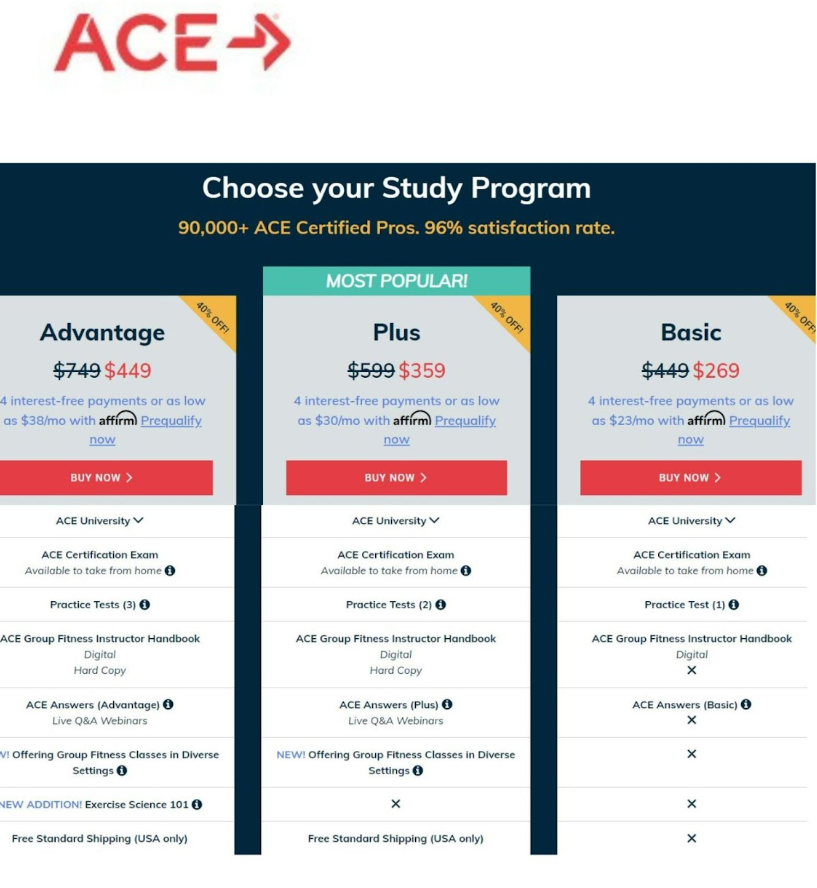 3. Build An Online Nutrition Coaching Program
Building an online coaching program is a great way to launch your nutrition coaching business.
It gives you a way to share your expert knowledge and connect with clients from all over the world.
But where do you start?
If you're feeling overwhelmed, don't worry. We're here to help.
The first step in building an online nutrition coaching program is to make custom meal plans and workout plans and give clients advice and help.
Remember that your clients are individuals with unique needs and goals. You'll need to tailor your program to meet their specific needs.
Second, keep it simple. Start with the basics and build from there.
Third, use technology to your advantage. There are a number of great online tools that can help you deliver your program effectively.
And fourth, be flexible. Your program will evolve over time, so be prepared to make changes as needed.
4. Shake Up Your Pricing Strategy
Working on a pricing strategy can be a tricky task.
You need to balance your desire to make a profit with the reality that many people are price-sensitive when it comes to health and fitness services.
However, there are a few pricing strategies that can help you maximize your profits while still attracting customers.
First, consider charging by the session rather than by the month. This will allow you to tailor your services to each client's needs and budget.
Second, offer discounts for package deals or for referrals.
Finally, be sure to keep your prices in line with those of other nutrition coaches in your area.
Once you have an idea of what other coaches are charging, you can decide on a rate that makes sense for you.
In addition, it's important to be clear about what services you're offering and what your clients can expect from you.
By being upfront about your prices and services, you'll be able to attract the right clients and build a successful coaching business.
5. Market Your Nutrition Coaching Business
It takes a certain type of person to be a nutrition coach.
Not only do you have to be passionate about healthy eating and staying fit, but you also need to be able to market your business.
The good news is that there are a few simple things you can do to get started.
a). Keep your website up to date
Your website is often the first impression potential students will have of you and your work.
So it's important to make sure it's polished and professional. But that doesn't mean it has to be boring!
In fact, one of the best ways to set yourself apart from the competition is to show off your personality on your website.
Use engaging language and tell stories that illustrate why you're the best person to help them achieve their nutrition goals.
b). Use social media
Platforms like Facebook and Twitter are great for promoting your business and connecting with potential clients.
Make sure to post interesting and informative content that will capture attention and encourage people to learn more about what you do.
c). Speak at events
If you have something valuable to say, don't be afraid to share it with others!
Speaking at local events is a great way to get exposure for your business and show potential clients what you know.
d). Get involved in the community
Showing that you care about more than just making a quick buck will go a long way in gaining trust and credibility with potential clients.
Get involved in local organizations or volunteer projects that align with your values as a nutrition coach.
6. Collect Feedback
As a nutrition coach, one of the most important things you should do is collect feedback from your clients.
This feedback will help you understand what is working well and what needs to be improved.
It will also give you insight into your client's goals and motivations.
How To Start Nutrition Coaching With Freshlearn
Ready to get started with nutrition coaching?
We provide everything you need to get started, from a customizable website to a payment gateway and client management system.
Plus, our team of experts is always on hand to help you get the most out of your business.
Here's how to get started:
First, create an account on Freshlearn. This will give you access to all the features you need to run your business, including a custom website and payment gateway.
Next, create your profile and add some basic information about your business. Once you're done, you'll be able to start accepting clients and scheduling appointments.
Finally, start promoting your business! We recommend starting with adding special coupons and using affiliate marketing.
Ready To Start Your Nutrition Coaching Journey?
Becoming a nutrition coach is a great way to enter the field of health and fitness.
It allows you to share your knowledge with others and help them make healthy choices.
The steps we've outlined in this blog post will help you get started on your journey to becoming a successful nutrition coach.
While it may seem like a lot of work, remember that you'll be helping people change their lives for the better.
And that's always worth the effort.
However, if you need help creating and selling your courses for your Nutrition program, Contact us today!
We'll be happy to assist you in taking your business to the next level.
You might also like
Hosted by