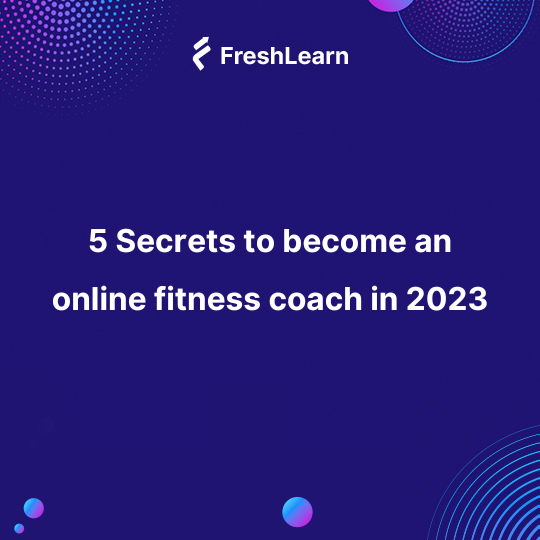 5 Secrets to become an online fitness coach in 2023
Learn how to become an online fitness coach with these five tips. From finding your niche to getting certified, we'll show you everything you need to know!
There's no escaping the fact that the fitness industry is booming.
According to GlobeNewswire, the online/virtual fitness market is expected to reach $79 billion by 2026.
So, if you're thinking of making a career change and becoming a fitness coach, now is definitely the time to do it!
In this blog post, I'm going to share with you 6 secrets that will help you become an online fitness coach in 2023.
So, whether you're just starting out or you're looking for ways to improve your online fitness coaching business, keep reading!
What is online fitness coaching?
Online fitness coaching is a new and exciting way to get in shape.
By working with a professional coach online, you can get personalized attention and support to help you reach your fitness goals.
Plus, online fitness coaching is convenient and affordable. And who doesn't love the idea of working out in their PJs?
So what exactly is online fitness coaching?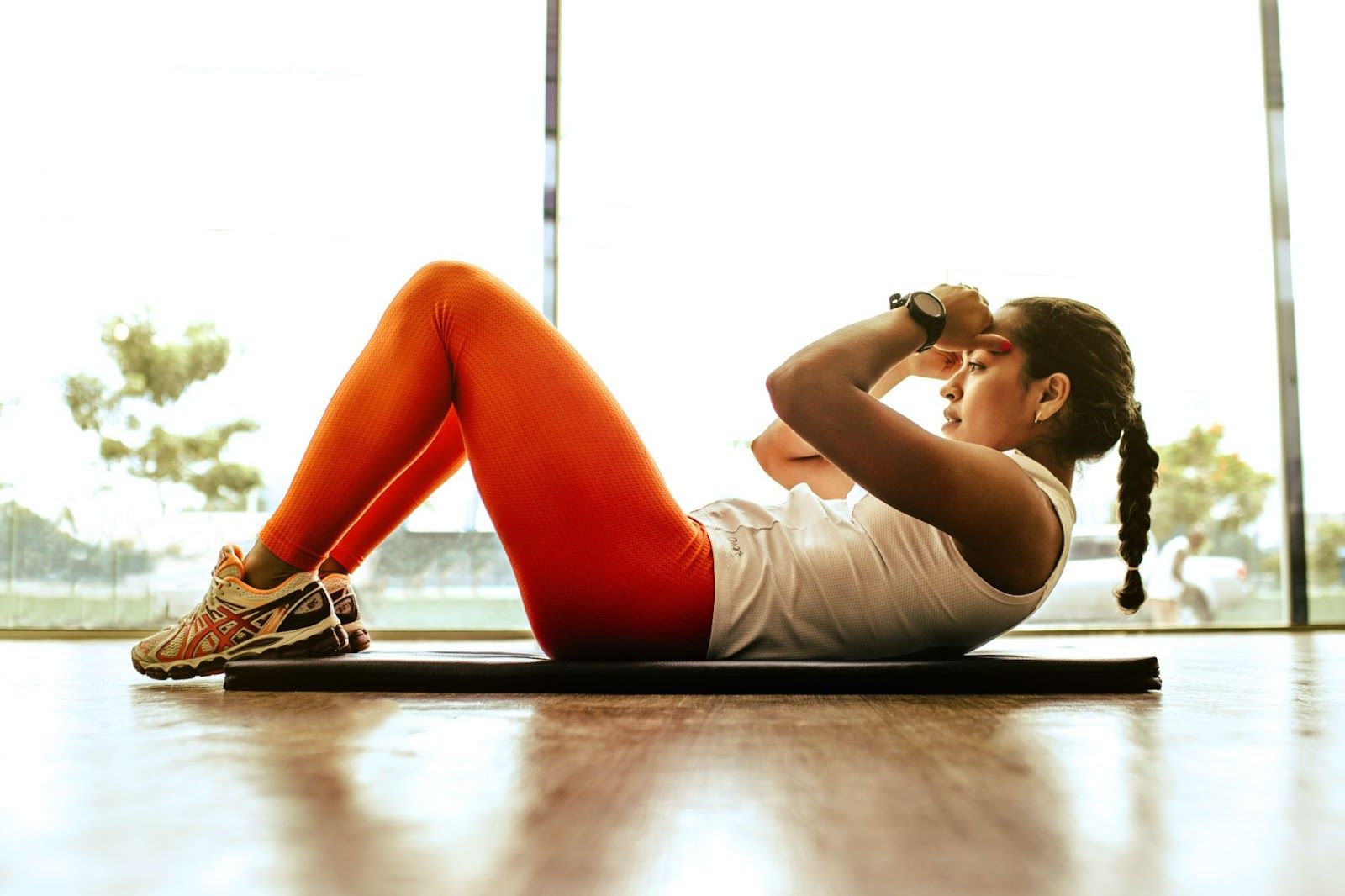 It's basically like having a personal trainer but without the high price tag or inconvenient appointment times.
Your coach will;
create a custom workout and nutrition plan based on your goals
Schedule your fitness plan and lifestyle
motivate and encourage you
answer any questions you have and,
give you the accountability you need to stay on track.
Why become An Online Fitness Coach?
Sure, being a fitness coach is great.
You get to help people transform their lives and reach their fitness goals.
But let's be honest - it's not all rainbows and butterflies.
There are the early mornings, always being upbeat, and the constant juggling of appointments.
That's why more and more people are making the switch to online personal coaching.
As an online fitness coach, you can:
1. Help others achieve their fitness goals
As a fitness coach, you play a vital role in helping others achieve their fitness goals.
You provide support and motivation, offer tailored advice, and help to hold people accountable.
In short, you are a cheerleader, sounding board, and drill sergeant all rolled into one!
2. Create your own schedule
One of the best things about being a coach is that you can create your own schedule.
If you want to work early mornings or late nights, no problem! If you want to work weekends or holidays, that's fine too!
As your own boss, you'll have complete control over your work schedule, which means you can always make time for family and friends.
3. Earn a great income
As an online fitness coach, you can earn a great income while helping others achieve their fitness goals.
There are a few different ways that you can earn income as a fitness coach.
You can charge by the session, by the month, or by the year.
You can also offer group coaching or one-on-one coaching.
So there are lots of options available to you when it comes to earning income as a fitness coach.
How to become a great online fitness coach?
First, let's get something straight - being a great fitness coach takes more than just having a six-pack and being able to squat your body weight.
It takes dedication, commitment, and a genuine passion for helping others achieve their fitness goals.
If you've got what it takes to be a great fitness coach, then here are some tips on how to get started.
Choose Your Fitness Niche
When it comes to fitness, there are endless niches to choose from.
You could be a personal trainer, a CrossFit coach, a running coach, a nutritionist, or any number of other specialized roles.
But what if you want to take your coaching online?
How do you choose the right niche for your business?
The answer may lie in looking at your own fitness journey.
What obstacles have you overcome?
What challenges are you passionate about helping others overcome?
When you choose a niche that is aligned with your own values and experiences, you'll be able to build a more authentic and successful business.
So if you're wondering how to become an online fitness coach, the first step is to choose your niche.
Get Certified
Anyone looking to become an online fitness coach should consider getting certified.
Personal training certification gives you the skills and knowledge you need to be a successful coach, and it also helps you stand out from the competition.
There are plenty of ways to get certified, but one of the most popular is through an online course.
These courses typically include video lectures, exercises, and quizzes that test your knowledge of the material.
Some even offer Live Chats with experienced coaches, so you can get real-time feedback on your progress.
There are many certifications for fitness coaches, but here is a list of some popular ones
I can see why there are so many people who want to get into the fitness industry but don't know where or how.
For those of you looking for a cheap way into personal training without having any experience whatsoever- ESTA's package is perfect!
For under $500, the National Exercise & Sports Trainers Association offers not just study materials but also chapter quizzes so that your knowledge will never remain stagnant!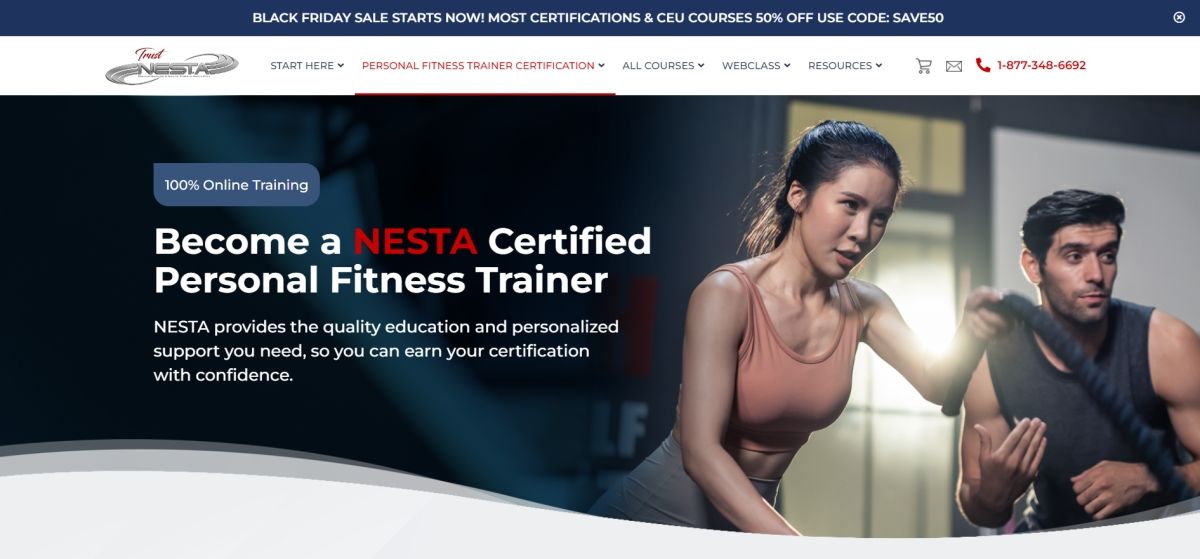 The ACE curriculum is self-guided with options for live help, so clients can take their time and progress at a pace that's comfortable.
The program includes integrated movement training to customize plans based on what you need from fitness classes to workout plans in order to achieve your goals!
Starting with $979, the certificate is accredited by NCCA and the European Health and Fitness Association Standards Council (EHFA) and will help you get started with your fitness goals.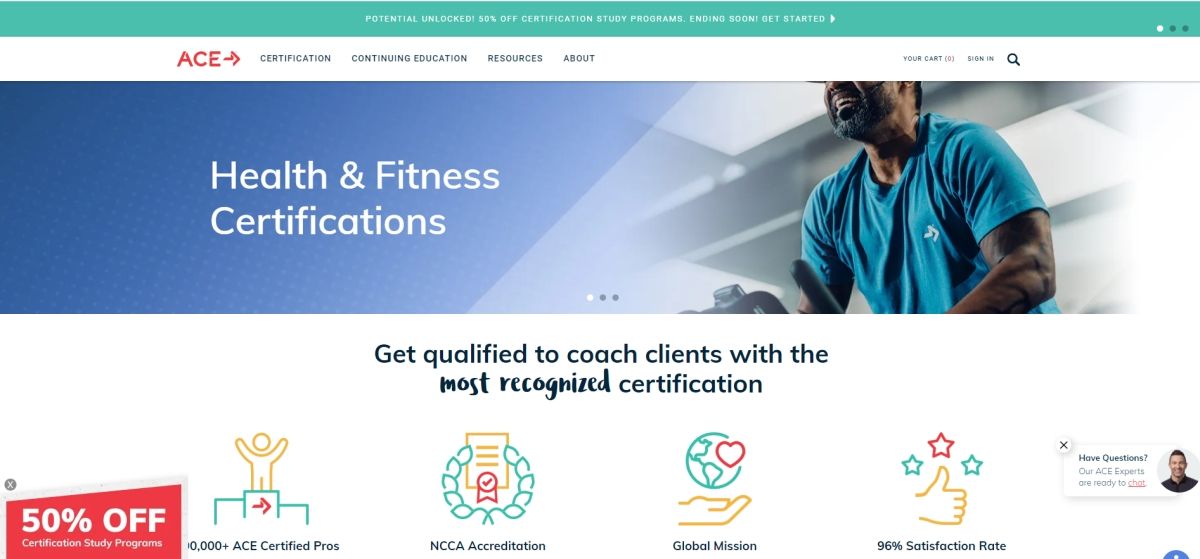 The National Academy of Sports Medicine's certification program gives people who want to coach sports a foundation for doing so.
All training programs are self-study and guided, which guarantees that you will find employment in the first 90 days after earning your degree!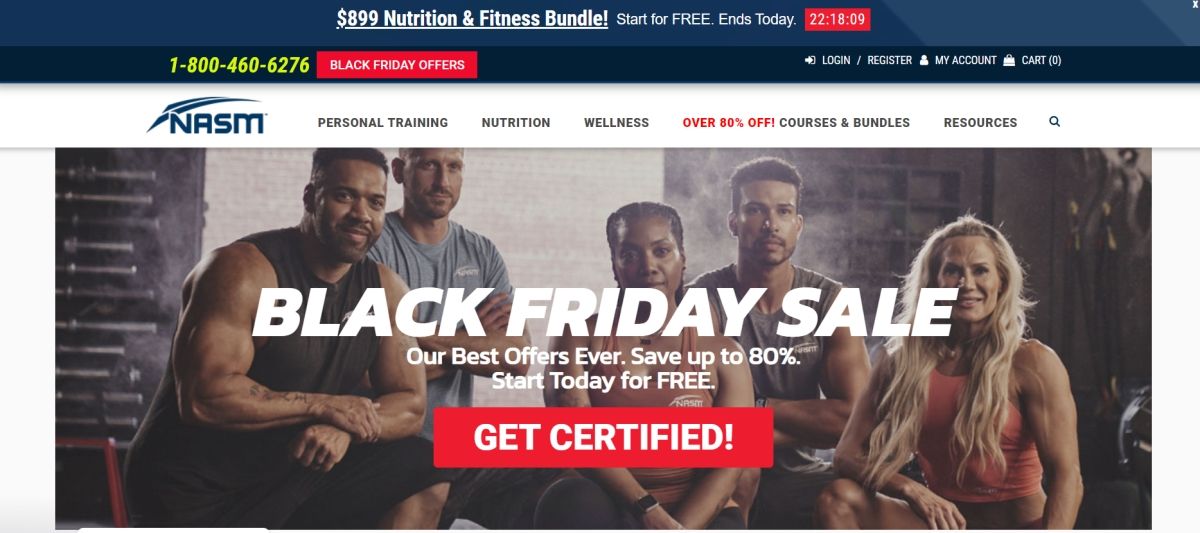 The American Fitness Professionals Association is a globally recognized organization providing diverse courses for personal trainers.
Not only people in the US can enrol but also, willing foreign applicants are able to apply.
This is because of the remote learning approach that offers a trainer certification from AFPA with high career opportunities upon completion of these programs.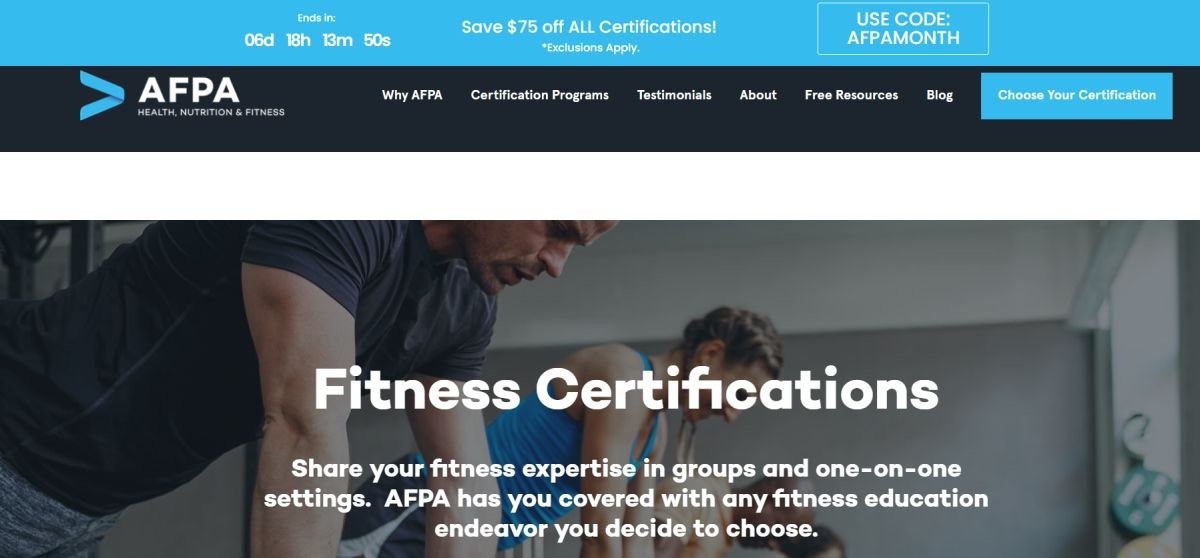 Choose The Right Platform For Course Creation
Before you start building your online fitness courses, you need to choose the right platform.
There are so many options out there, and it can be hard to know which one is right for you.
You can go with a traditional website, a blog, an e-commerce site, or even a dedicated course-creation platform like FreshLearn.
Second, consider the price of the platform.
Some platforms are free to use, while others charge a monthly or annual fee. Choose a platform that fits within your budget.
Third, think about the features you need.
Some platforms offer more than others in terms of course creation tools and student management features.
Choose a platform that has the features you need to create and deliver your courses effectively.
Finally, take some time to read reviews of the different platforms before making your decision.
This will help you get a better sense of what other people think about each option and whether or not it's right for you.
Once you've considered all of these factors, you should be able to narrow down your options and choose the best platform for creating your online fitness courses.
Call me biased, but I recommend that you pick Freshlearn. 2000+ creators can't be wrong.
Build a strong community of followers and clients
At its heart, fitness is about community.
You need to build a strong community of followers and clients who will stick with you through thick and thin.
The best way to do this is to focus on creating meaningful relationships with your clients online.
Get to know your followers and clients on a personal level.  Ask them about their interests, their goals, and their families.
According to a study, 94% of community members said they have used communities to get more information about new topics.
Having said that, show your clients that you care about them as people, not just as potential customers.
If you can build a genuine connection with your community, they'll be more likely to stay with you for the long haul.
The best part is you can grow your community inside Freshlearn. It's super easy and you'll have a thriving group in no time!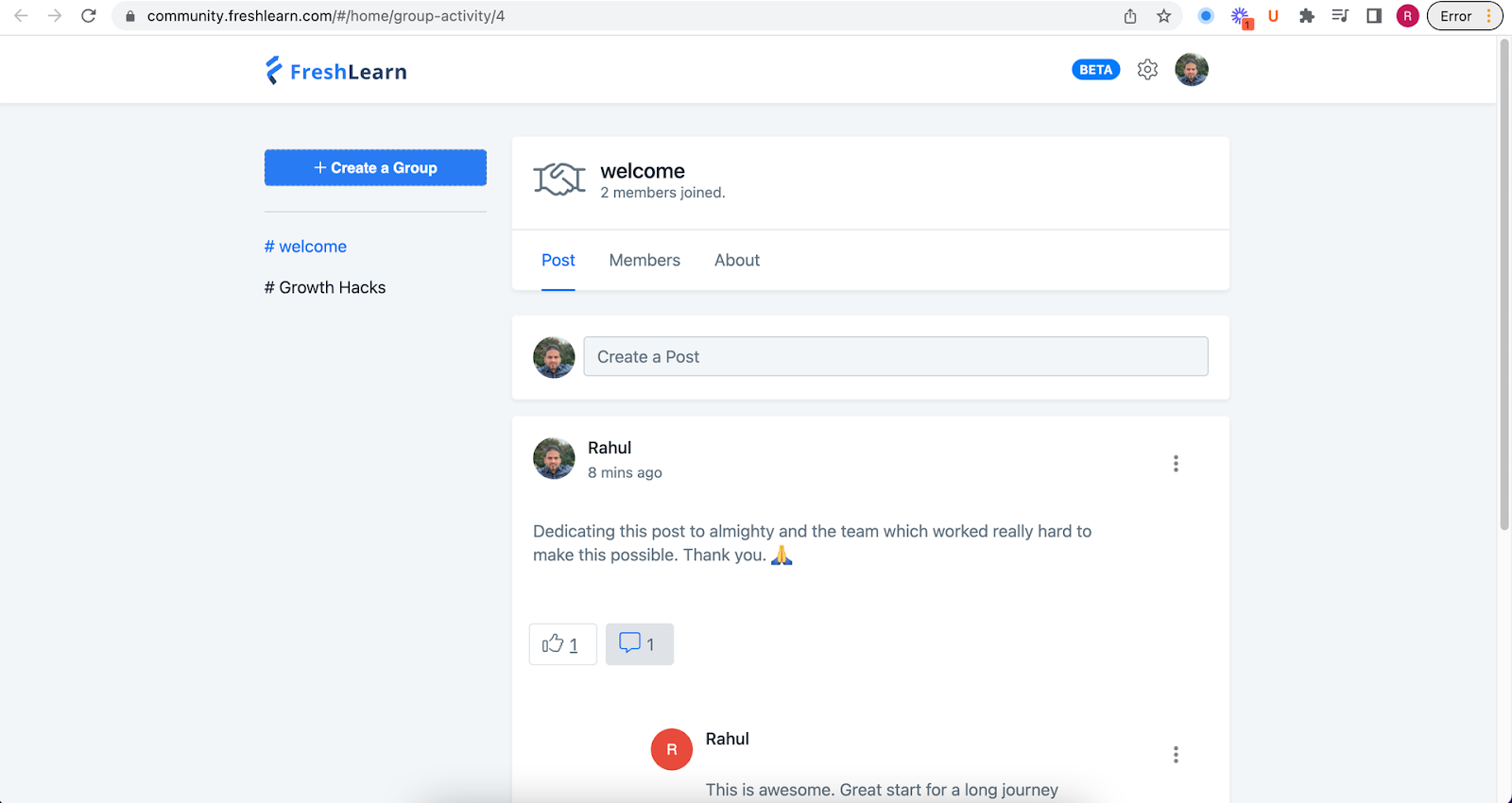 Market Your Services
In order to build up a base of loyal customers, you'll need to market your services effectively.
The good news is that there are a number of ways to do this, and with a little creativity, you can get the word out about your online fitness business in no time.
But how do you market your services?
Start by creating a website or blog.
Then, make sure you're active on social media - post regular updates, share helpful articles, and engage with potential clients.
You should also consider paid advertising, such as Google AdWords or Facebook ads.
And don't forget the power of good old-fashioned word-of-mouth marketing - tell your friends, family, and colleagues about your business online and ask them to spread the word.
By taking these steps, you'll be well on your way to becoming a successful online personal trainer.
We wrote a massively detailed post with examples of how to market your course online
How You Can Get Your First Customer?
You've created the perfect online course. It's informative and engaging, and you're confident that it has the potential to help people achieve their goals.
But there's just one problem: you don't have any customers.
Luckily, there are a few tried-and-true methods for attracting your first students.
One of the most effective is to offer a discount for early enrollees.
This encourages people to take the plunge and sign up for your course, while also providing you with some much-needed revenue.
Another great way to attract students is to offer a free trial period.
This allows potential customers to sample your content and get a feel for what your course has to offer. If they enjoy the trial, they're likely to become paying customers.
All Set To Take Over The Online Fitness Industry?
Online fitness coaching is a booming industry with no signs of slowing down.
If you're thinking about becoming an online fitness coach, now is the time to start taking steps toward your goal.
By following the secrets we've outlined in this blog post, you'll be well on your way to success.
And if you need help creating and selling your courses, our team at FreshLearn is always here to lend a hand.
If you don't want to wait any longer, Speak with us about how to launch your personal training course
You might also like
Hosted by