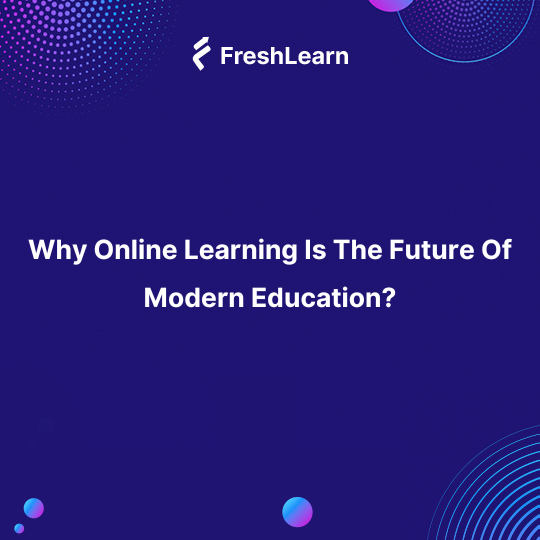 Why Online Learning Is The Future Of Modern Education?
In an increasingly connected world, online learning is the future of modern education. With online learning, you are in control of your education.
In an increasingly connected world, online learning is the future of modern education. With online learning, you are in control of your education.
You can tailor your studies to your interests and goals, and choose from various courses and online programs. You can also study part-time or full-time, and fit your studies around other commitments.
But is online education really the best way to go? This blog will look at why online learning is the future of education, and how you can ensure you are not left behind.
Why Online Learning Is An Effective Way To Learn?
There is a lot of debate questioning 'why online learning is effective?'
While some people argue that it is not as effective as traditional face-to-face learning, others argue that it is more effective.
However, the reality is that online learning can be both effective and ineffective, depending on the individual student. Some students thrive in online learning environments, while others find them to be a challenge.
There are a number of factors that can affect a student's learning success in an online environment.
First, the student's learning style is important. If a student is a visual learner, they may struggle with an online learning environment that is primarily text-based.
Similarly, if a student is a hands-on learner, they may find it difficult to engage with online learning materials.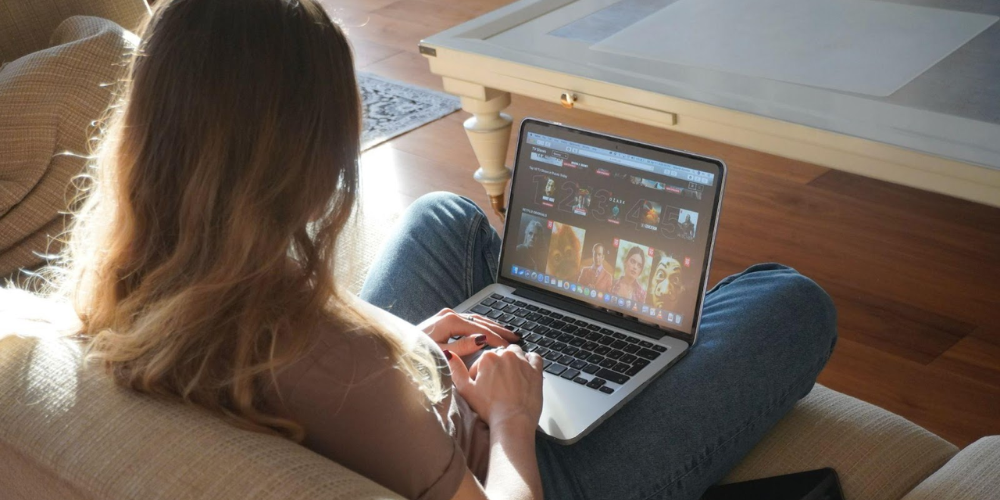 In addition, a student's motivation and self-discipline are important factors in their success with online learning.
A student who is highly motivated and can stay on task without supervision is more likely to succeed in an online learning environment than a student who struggles with self-discipline.
Finally, the quality of the online learning materials and resources is also an important factor. If a student is working with high-quality, engaging materials, they are more likely to succeed than a student who is working with lower-quality materials.
If you're still asking yourself,' Why online learning is effective?' I can just say, overall, online learning can be an effective way to learn, but it is not right for every student. Each student is unique and will learn best in different environments.
Reasons Why Online Learning Is Here To Stay
Did you know that the worldwide e-learning market is projected to be worth $325 billion by 2025?
This means that there is a lot of potential for growth in this industry. If you are thinking about getting into e-learning, now is a great time to do so. There are many opportunities for those who are willing to seize them.
No doubt, the world of education has changed a lot in recent years.
With the availability of internet connection and technology advancing at a rapid rate, more and more learning is being moved online. With so many benefits, it is easy to see why.
Flexibility
The beauty of online classes is the flexibility they offer. You can study at any time of day or night that works for you, and you can take classes from anywhere in the world. You're not tied to a specific location or schedule, which means you can study around your other commitments.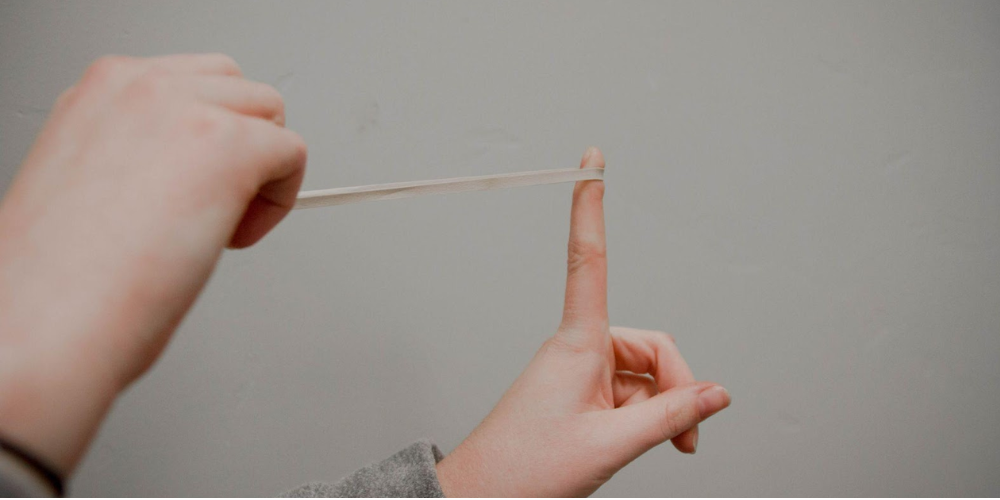 Whether you're a working professional or a stay-at-home parent, online classes Whether you're a working professional or a stay-at-home parent, online classes give you the opportunity to pursue your education on your own terms.
If you have the self-discipline to stay on track and maintain your personal and professional life, you can complete your coursework at your own pace and graduate in as little as a few months.
Wide Range Of Perspectives
Online learning can provide students with a broader perspective of the world. With access to a variety of online resources, students can learn about different cultures and viewpoints.
Additionally, online learning can connect students with experts from around the globe. This exposure can help students develop a more global perspective.
For example, online learners can connect with other online students from around the world, giving them a more global perspective.
Additionally, they can access a wide range of online resources that can provide them with different perspectives on a given topic. This exposure to different viewpoints can help students to develop a more well-rounded understanding of the world and the issues that affect it.
Customize Learning Experience
When it comes to learning online, one of the best things about it is that it can be tailored specifically to fit the needs of each individual learner.
This means that learners can control the pace of their learning, what material they learn and in what order, and even the methods used to learn.
Having this level of customization guarantees that everyone can have a great online learning experience that works best for them and how they prefer to learn.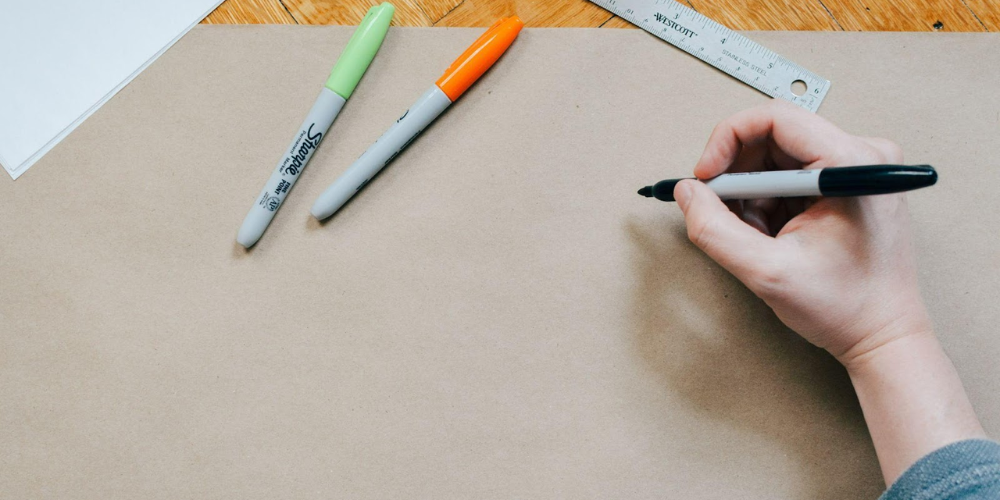 In addition, online learning provides learners with access to a wealth of resources that they can use to supplement their learning.
These resources can include online forums, chat rooms, and video conferencing facilities. This allows learners to get the most out of their learning experience by getting help and advice from others.
Cost-effective Than Traditional Classroom Setting
With the technological advances, we have today, online learning has become a more cost-effective way to learn.
You no longer have to be in a physical classroom to learn. When you compare the cost of online courses to traditional classroom courses, you will often find that online courses are much less expensive.
This is because online courses do not require the same overhead costs as traditional courses. There are no buildings or facilities to maintain, and no instructors to pay.
This means that the cost of online learning can be passed on to the students in the form of lower tuition rates.
Overall, online learning can be a very cost-effective and convenient way to learn. If you are considering taking an online course, be sure to compare the cost of the course to traditional courses to get the best value for your money.
Gamified Learning Experience
In recent years, there has been a growing trend toward gamification in online learning. This approach aims to make the learning process more engaging and fun for students by incorporating elements of game-play into the curriculum.
There are many different ways to gamify a learning experience. Some common methods include adding points, badges, and leaderboards to encourage competition; incorporating game-like challenges and quests into the lesson plan; and using rewards and punishments to motivate students.
Whether you are looking to add a little bit of fun to your online course or completely transform the learning experience, gamification is a great option. By incorporating elements of games, you can improve the overall experience for your learners.
Choose Online Learning With FreshLearn!
Wondering why FreshLearn is the perfect choice for you? Well, the decision to choose online learning with Freshlearn is a smart one.
With over 1,000 courses available, covering everything from business and finance to cooking and gardening, you're sure to find something that interests you.

What's more, Freshlearn has access to a wealth of resources, including a library of online courses, expert instructors, and a supportive community of learners.
Whether you're looking to improve your career prospects, learn new skills, or just explore new interests, Freshlearn is the perfect place to start.
Final Thoughts
The future of education is here and it is called online learning. If you are looking to improve your career by getting an online degree then you are going to have to take online classes.
The trend has already started and we are already seeing an increase in enrollment in online learning.
This is great for the individual because you can work at your own pace, anytime, anywhere and you can save thousands of dollars a year on tuition costs.
You should not look at online learning as an inferior education because it is not. You get the same quality of education that you would get from a traditional college or university.
The only difference between online learning and traditional schooling is the delivery of education.
Online learning is growing in popularity every year and for good reason. You have the ability to learn anywhere, anytime and it is a great way to improve your career.
Become an Instructor with Freshlearn. Sign Up Now!!
Hosted by