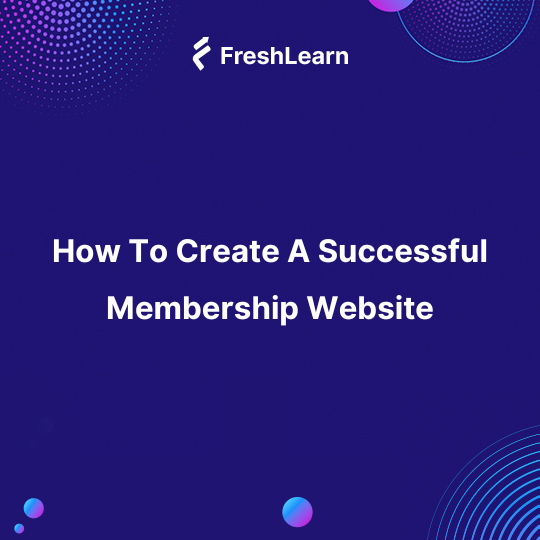 How To Create A Successful Membership Website
Want to get paid for the content on your website? Membership sites are for you! Read this blog and find out how to create a membership website in no time.
Are you tired of constantly chasing ad revenue or sponsorships as a way to make money online?
It's time to level up and create your own membership site!
Whether you're a coach, a freelancer, or any other kind of creator - you just can't neglect the importance of having a website.
It's a tool your business just can't do without.
In fact, it affects your business's public image too. Statistics reveal that 75% of consumers admit to judging the credibility of a business through its website.
So although creating a stellar website and posting regular content, there might be a task, at the end of the day, it's so worth it!
Yet, don't you sometimes wish you got paid for the content that you put up on your website? We're guessing, now you do.
So why not get a membership site?
Trust us, the steady income from having members pay to access exclusive content will be worth it.
But where do you even begin?
Don't worry, with FreshLearn's easy-to-use platform, you don't need any coding knowledge to get started.
What Is A Membership Website?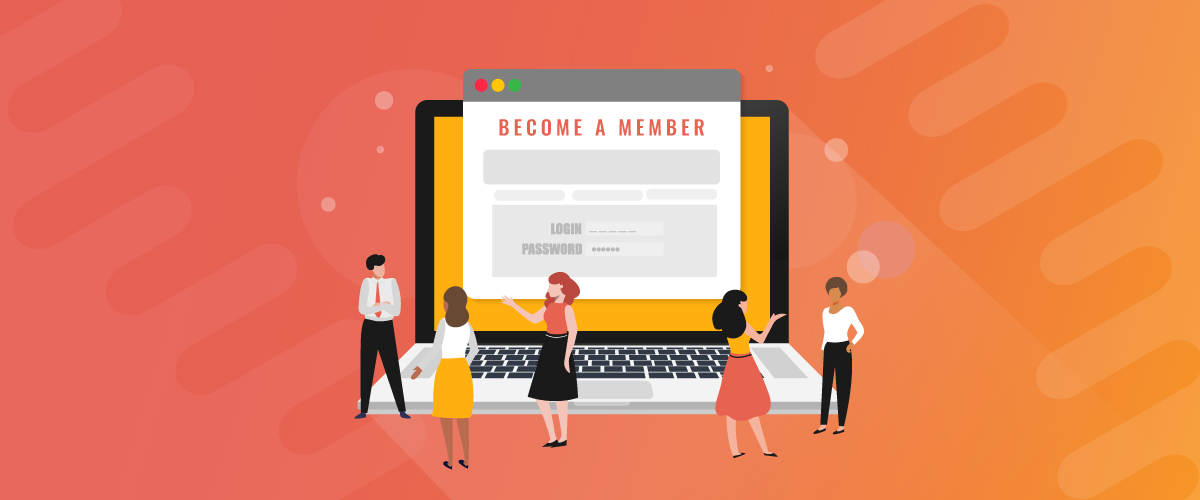 Before we jump onto how to build a membership site, you might want to have a clear idea about what a membership site actually is.
A membership website is part of a website that contains exclusive content and perks that can only be accessed by the paid subscribers of the site.
Yes, you guessed it right - it's that elite "members only" section of a website.
These members are granted special privileges and benefits such as exclusive content, discounts, and community engagement.
For online creators, the content can include digital products like:
Digital downloads
Courses
Live or on-demand masterclasses or webinars
Educational blogs
Individuals signing up on your membership site will get access to the content you upload, depending on their access level (more on that below).
Many famous bloggers and businesses around the world largely thrive on the succulent revenue generated by their membership sites every year.
In fact, some websites like Orchids Made Easy, Lady Boss Weight Loss and The Game Changers churn out a handsome $100K+ annual revenue - thanks to the content on their membership site!
Why do you need to create a membership site?
To put it simply, if you want to be a successful online creator, a membership site is something you can't do without!
Not sure if it's worth the effort? Let us break it down for you - why exactly do you need a membership site?
A). To Build customer loyalty and retention rate:
If you want to make recurring money from your products, you have to earn their trust and loyalty.
FreshLearn creator David K. says, "Place yourself in the buyers' shoes. You will only go back to buy a product from a brand time and again if it serves your purpose. The same is applicable for online learners."
When people subscribe to your course, it is a leap of faith.
They are doing so because they believe in your product, and they trust that the course will address their pain points and help in solving them.
Now, it's on you as a knowledge entrepreneur to further make or break that trust with the quality of your course.
Once your customers see the value your content provides them, they will keep paying for their membership subscription.
Such continuous membership renewals will also lead to a better member retention rate.
B). To Build authority:
Search engines today are filled with thousands, if not millions, of results for the same search query.
So, it's only natural that people will opt for the websites that come up first on the screen.
In other words, websites which have high authority and rank higher on the SERPs are likely to attract more traffic and, possibly, conversions.
So, it's important that you focus on building your site authority for better engagement and sales.
But, how do you do that?
Before understanding how to build authority, it is important that you understand what this authority actually means. It means that whatever you are talking about on your website is highly credible and not just a bluff.
Creating a membership site is only one of the several ways to build your site authority.
Sure, you can have several informative and educational blog posts, articles, and social media posts on your website to establish your authority.
But, building a membership site shows that you have valuable enough information to demand payment.
After all, it's only safe to build as many layers of authority for your website as possible to gain maximum impact in less time.
Better authority means high rank and more traffic.
C). To Gain traffic:
As you might have realized by now, the previous 2 points have everything to do with driving traffic to your website.
Better customer retention rate, higher authority, and better site rank - all of these mean that more people are and will be visiting your website.
So, creating a membership site helps you achieve all the driving factors to get more traffic to your website.
And, as more people visit your website, more people are likely to sign up for your course as well.
D). To Enjoy recurring revenue:
First of all, membership sites increase your revenue by offering recurring monthly (or yearly) payments from members.
Getting more people to sign up for your course is not the end goal of creating a membership site. Building trust and retention rate automatically mean that more customers will be renewing their subscriptions if your content serves their purpose.
This means you will be earning recurring revenue.
You already might be making money from your online courses and digital products, but wouldn't you want to streamline and regularize it instead of waiting for sales once in a blue moon?
With recurring payments and possibly multiple tiers of membership, you'll have a steady stream of income coming in.
E). To Improve your content's value:
Earning more from your content gives you the freedom to invest more in the quality of your content.
You can spend more effort and time conducting independent and deeper research for your course.
At the same time, you can monitor the production schedule of your content better. In other words, you can enhance the value of your offerings by constantly updating and improving your membership site.
F). To Build a community:
A membership site only lets people who have subscribed to your content enter your course. In other words, only people who are willing to pay for your product or devoted customers have access to your content.
This also builds a connection between you and your customers on a personal level.
In a way, you build a community of like-minded people - people who are all seeking the same solution, a solution that you are offering.
Building a community like this will only help you meet people who can help you further your business via their social network and other channels.
G). To Enjoy the perks of virtual management:
A membership site is like a shop; it is virtual and you are selling information instead of physical products. So, there's no hassle of managing a physical inventory.
You don't need to maintain stock, store products, or spend time arranging and paying for shipping.
All you need to do is continue providing top-notch content on your website for your members to consume.
And the best part?
You get to keep 100% of the profits!
Now that you know about all the major benefits that a membership site offers, you must also be thinking how indispensable having one is for an online creator like you.
Share FreshLearn examples: For instance, check out this membership site by Nicholas S. Nicholas posts content for people willing to learn how to code in languages like C++ and Python.
"Creating a membership site on FreshLearn has helped me switch completely from my full-time job to creating courses. The past 2 months have brought me over 200 sales and 90% renewals. Plus, the site makes it super easy to manage everything in one place", says Nicholas.
Want the change for yourself as well?
But, before diving into building one, it's important to think about what kind of membership model best fits your business goals.
Are you offering a subscription-based membership with monthly fees or one-time payments for lifetime access?
Will there be tiers of membership with different perks and privileges?
Answering these questions can help guide the rest of the process, such as setting up payment methods, creating access rules, and building a pricing page.
Once you have a rough idea of the above requirements, you can carry on with the steps to build your own membership site.
Now, let's come to more reasons why we suggest you must create a membership site;
It's easy to set up and start off - requires no coding at all.
It has the potential to generate more traffic and revenue than ads.
It boosts the value of your content.
It increases your website engagements and strengthens your community.
It's more than just a source of side income - it's a business opportunity.
How To Create A Membership Site?
Tempted to start a membership website, aren't you? Well then, let's get you started. Here's a step-by-step guide to help you create your membership website in 2023;
Step 1: Choose your target audience
Let's get this straight - you cannot create a "members only" site without first niching down who your target audience is. It's so crucial to do so for two major reasons.
Firstly, understanding the needs and preferences of your target audience will allow you to create valuable content for them.
Needless to say, it will help you recognize what to offer your subscribers and how to tailor your content to fit their preferences.
Secondly, niching down your audience and understanding their demographics will give you a clear picture of their pricing expectations.
Trust us, your site will blow off even before taking off if you mess up the pricing.
So now you know the drill - first, figure out the exact group of people you want to appeal to, and then go ahead with the rest of the stuff.
Pro tip: Google Trends can really come in handy for landing a niche that's stunningly lucrative.
Step 2: Choose your ideal content type
Figured out your target audience? Great!
Now, decide what kind of content you'll be offering. It could be anything - from e-courses to premium blogs, ebooks, product reviews, and even discount coupons!
So before going in for one, understand what your audience is keen on subscribing for, and then pick the right content type.
Step 3: Decide your membership pricing model
Now, pick the right pricing model for your membership site. This means, deciding how you want to charge for all that exclusive content in your "members only" section.
Now, there are basically two options you can choose from. Either design your site in a way that your members pay a lump sum amount at the start for getting access to all your premium content at once.
Or, you can go for the multiple-tier pricing model wherein your subscribers get to unlock more advanced content with every higher membership level they purchase.
Not just this, your membership pricing model also depends on your goals behind starting the site.
For instance, if you solely want people to subscribe to your membership website to get access to their contact info and widen your email list, don't go for a paid membership model.
Aim at providing free content. However, if you think your content has the potential to widen your paid subscriber base over time, go for the freemium model.
Step 4: Pick your hosting platform
Do you want customizable design options or are you okay with a more basic layout? How important is it for you to have multiple payment methods available?
There are several ways to build a membership website, without a doubt. You can build one via WordPress or several membership site software available today.
But, the only problem with that is you have to go back and forth between platforms to launch your course, create your site, and sell your products.
There are a few primary requirements that a successful membership site must meet. These are:
Control over content visibility and accessibility for members and the general audience
Options to add and manage members
Flexibility to create different types of memberships
Options for payment gateway integration
The good news?
FreshLearn's all-in-one platform offers everything with the membership site we just mentioned.
Plus, the platform is a dedicated membership website builder which makes it incredibly easy to build a membership site and manage everything under one roof (digitally!).
And the best part is that you need not know anything about coding to do so!
All you need to do is follow these steps:
Step 1: Log in to your creator's account on FreshLearn and navigate to Websites -> Pages on the dashboard.
Next, click on the "Add New Page" button.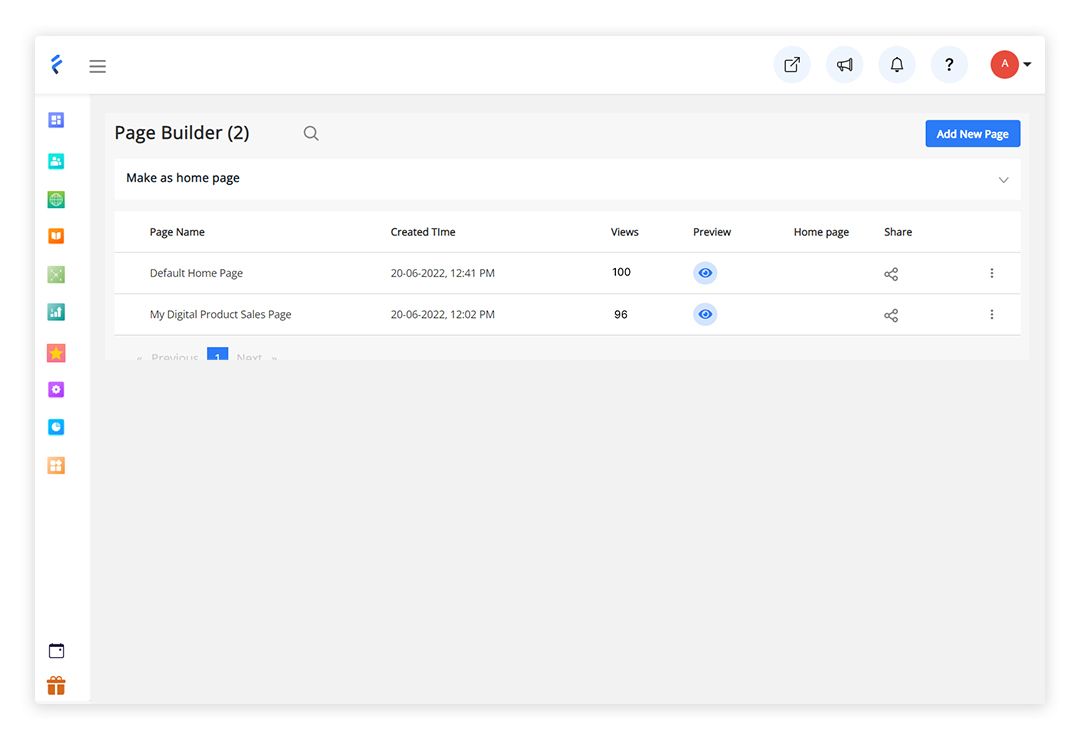 Step 2: Now, you can easily customize your membership site to make it look like just what you want.
Provide a catchy headline, and an explanatory sub-heading, and select the background colour, text colour, and CTA button colour.
Don't want to make a boring basic colour your membership site's header background?
No worries! Simply upload an image of your choice to display in the background.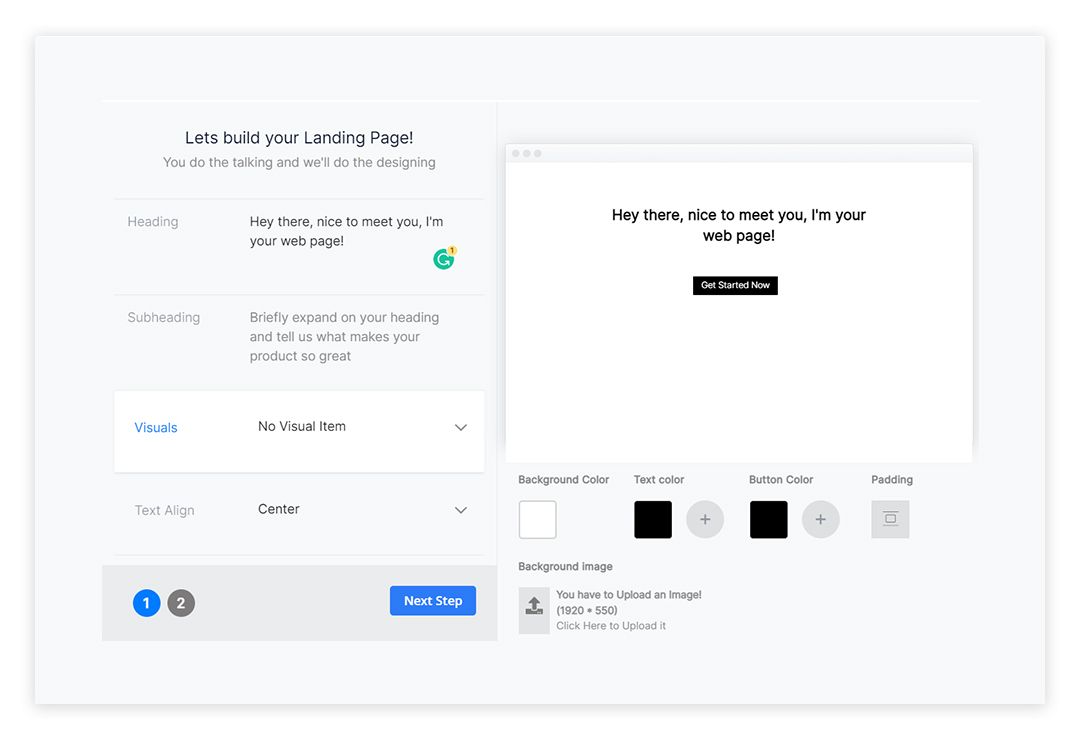 Next, add your site's call-to-action (CTA) text and the link it will redirect visitors to from your membership site.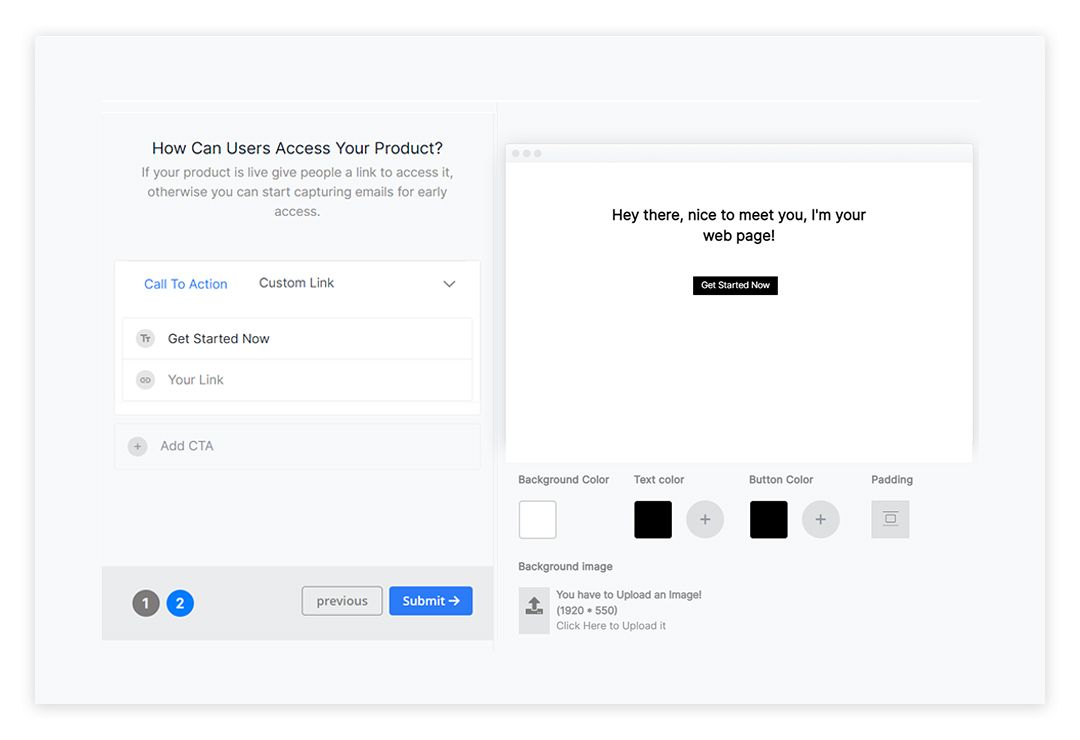 Once you are done setting up your site's look and feel, enter 'Submit'.
Step 3: Once you have built the membership page, you can go back to the page you started from and click on the page you just created, which will now be listed under 'Page Builder'.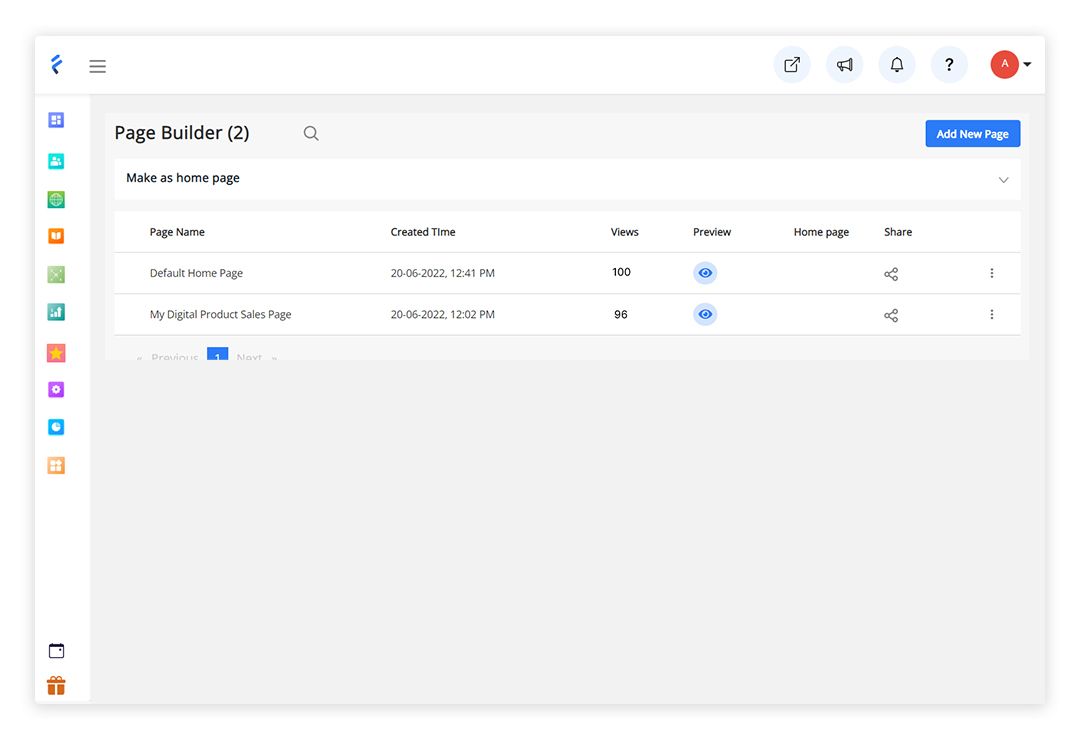 Once you have entered the preview mode of your membership site, you can scroll down to find the following section.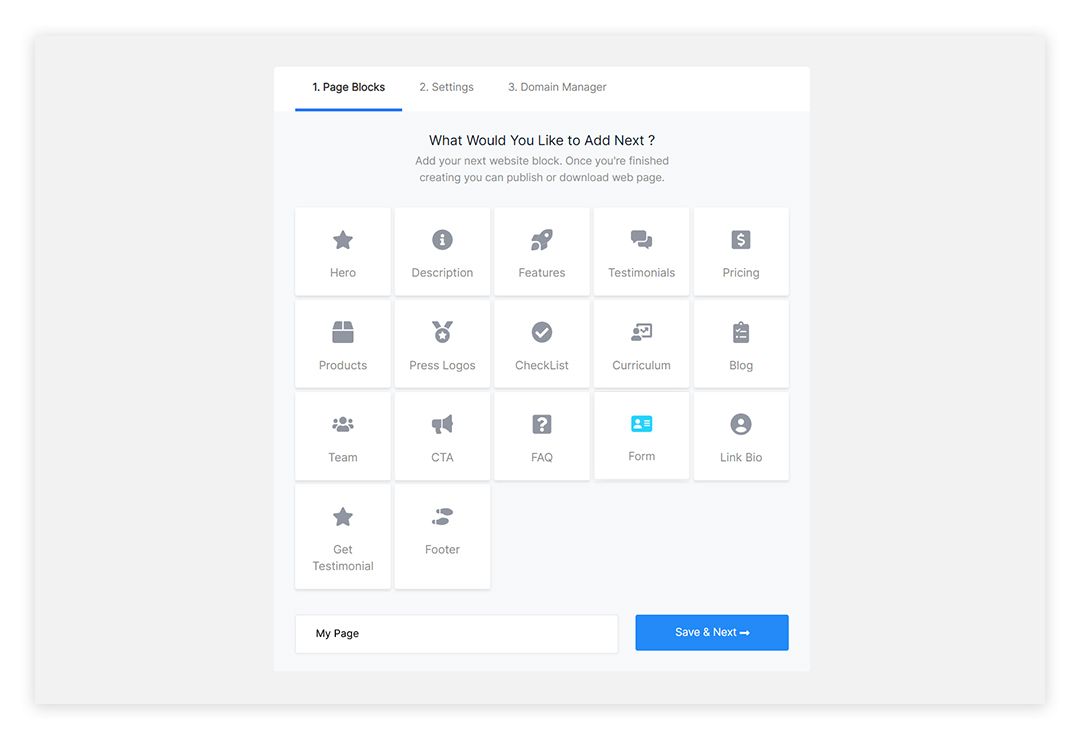 Here, under 'Page Blocks', you will find the options to add several elements to your membership site.
Click on 'Form' to add the section to collect the member information, using which you can add them to your course.
You can customize this form as well to have it appear the way you want.
Create a heading and subheading to direct your visitors to do the needful.
You can add or remove fields where visitors need to enter the required information and select or change the colour of the text, background, and CTA buttons.
Click on 'Next Step' to proceed further.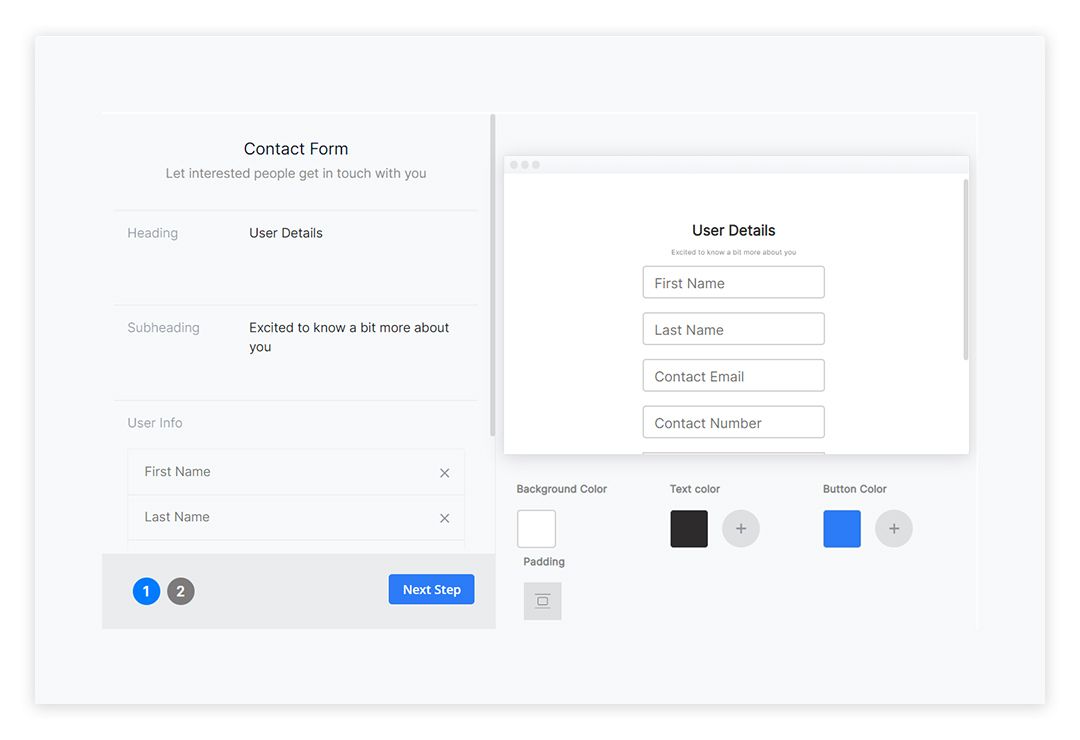 You can also modify the CTA text, and add a Thank You message.
Click on 'Submit' to complete the process.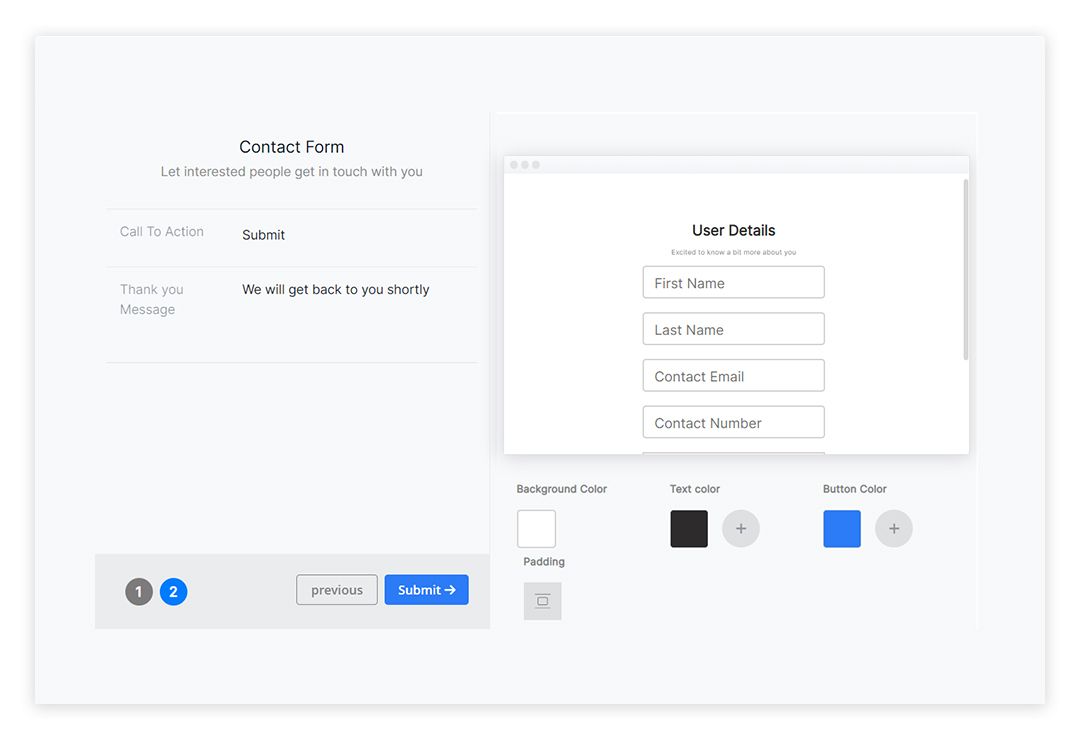 Step 4: Once your membership site is ready, you have to associate it with the course you want to sell via this site.
To do so, you can simply navigate to Products -> Courses, and then select the course you want to associate the membership site with.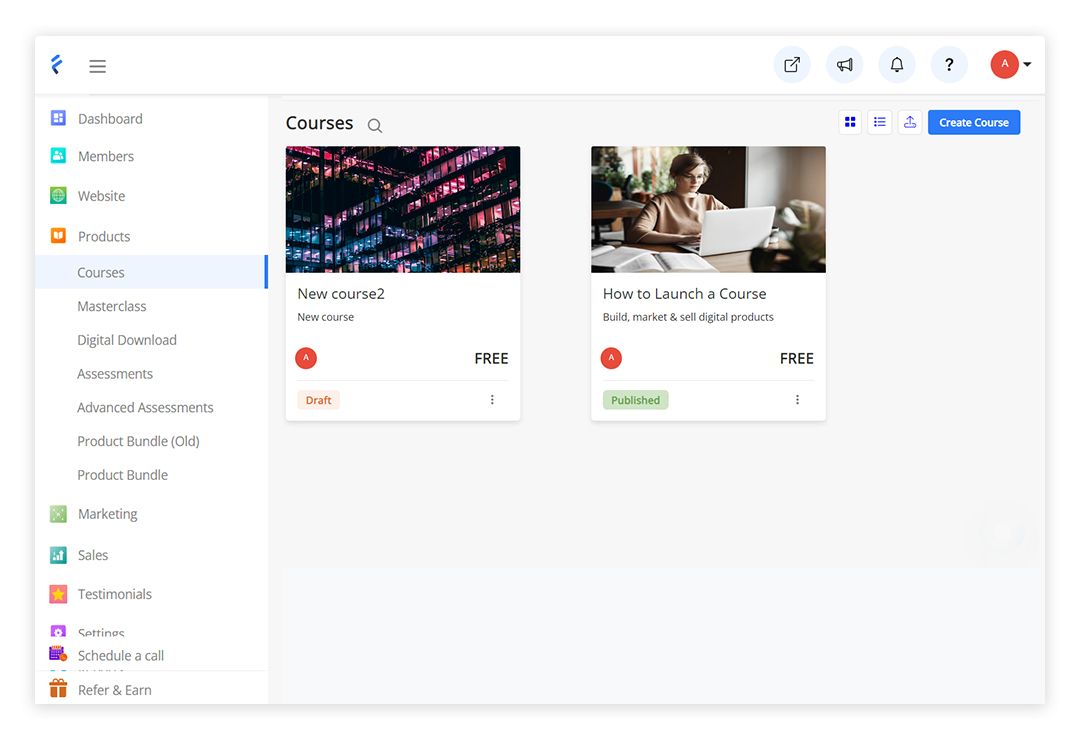 Next, click on the 'Pages' tab, and then select the membership site you just created from the list of pages under 'Sales Landing Page'. Click on 'Update'.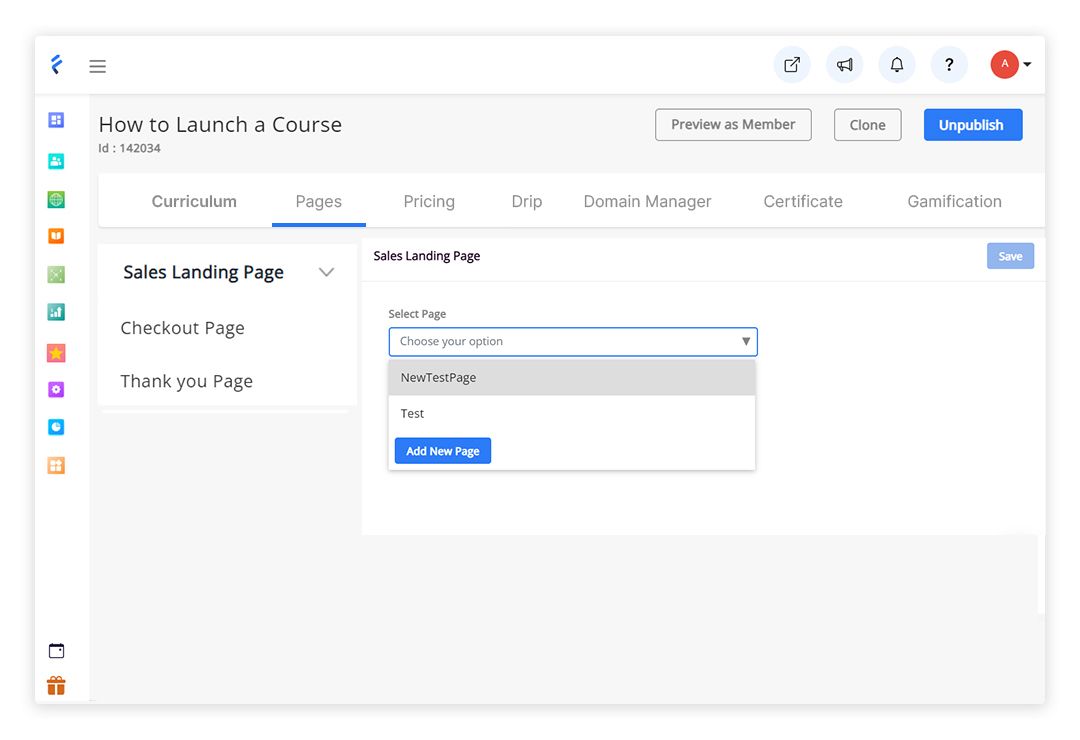 Step 5: So, you are done setting up the form to collect member information, it's out there on your membership site, and people are flooding you with their names and contact information.
Now, you have to add them as your members to let them view and access your content.
To do so, navigate to the 'Members' tab on your dashboard and hit 'Add Member'.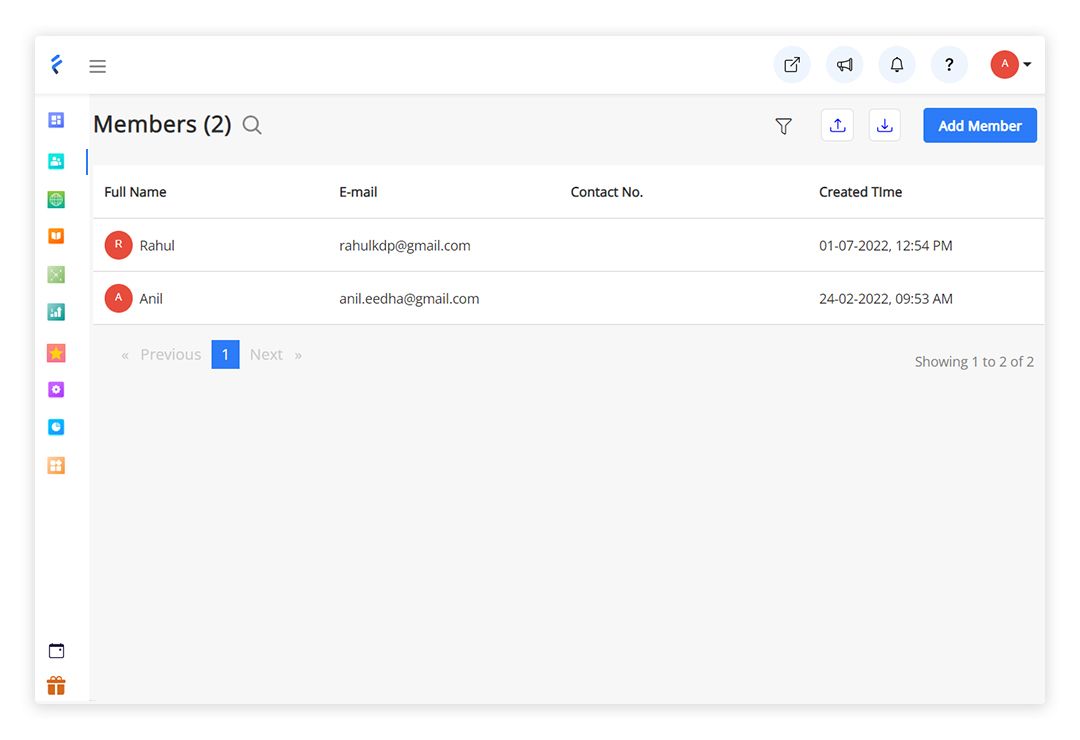 Next, you will need to enter the name, email address, contact number, and other information you might have about your member. These may include their photo, their address, and their unique ID or UID (depending on its availability and admissibility).
Click on 'Save' to complete the process.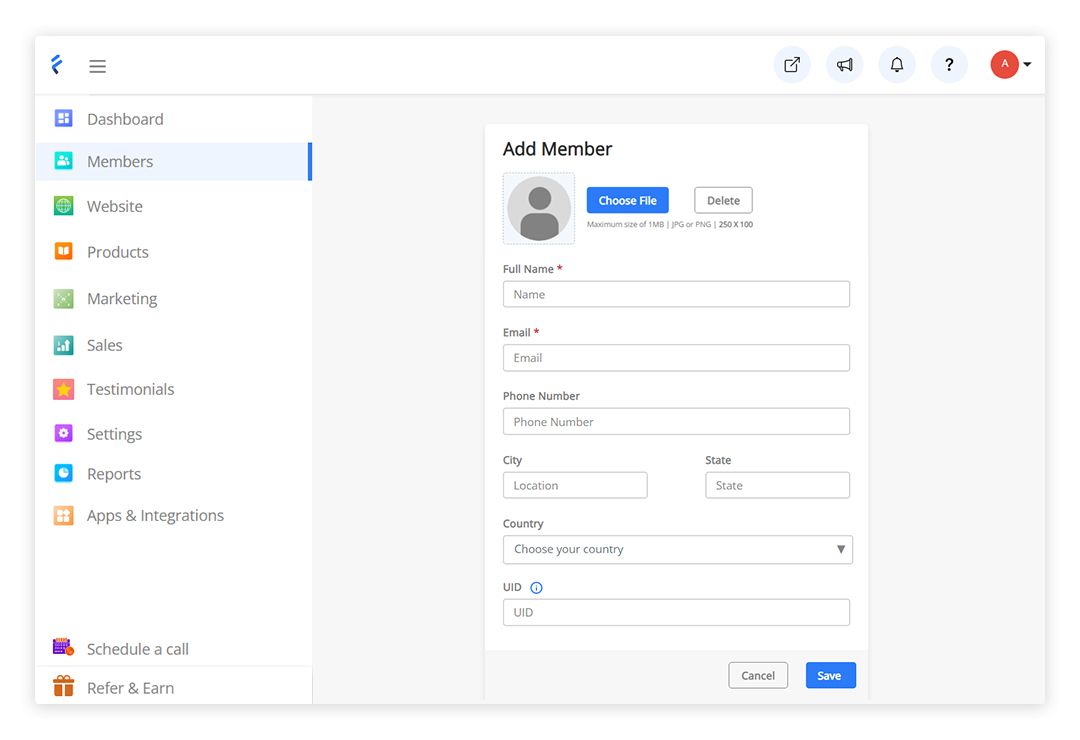 Once you have added a member to your course, you can find their name and other details under 'Members'.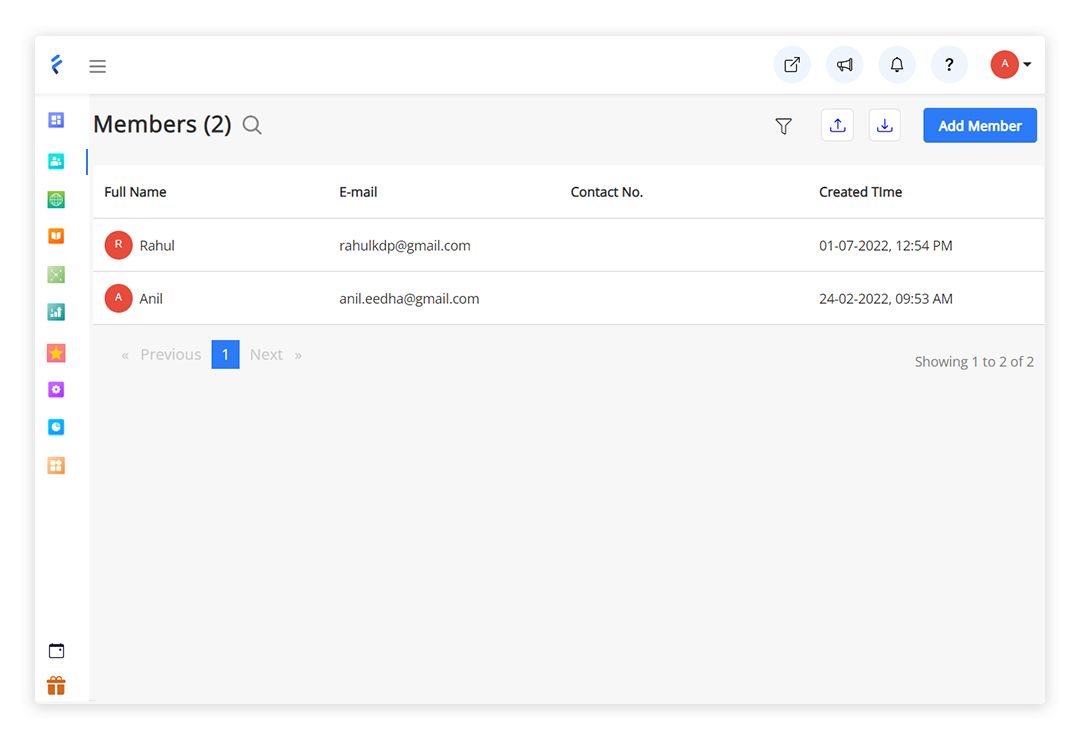 Step 5: Start creating content for your members
Once you've made your decision, set up access rules for different levels of membership...
FreshLearn lets you monitor what content will be available to members only and which members can access which content individually.
All you need to do is click on 'Members' on your dashboard and select the person from your list of members, whose access you want to edit.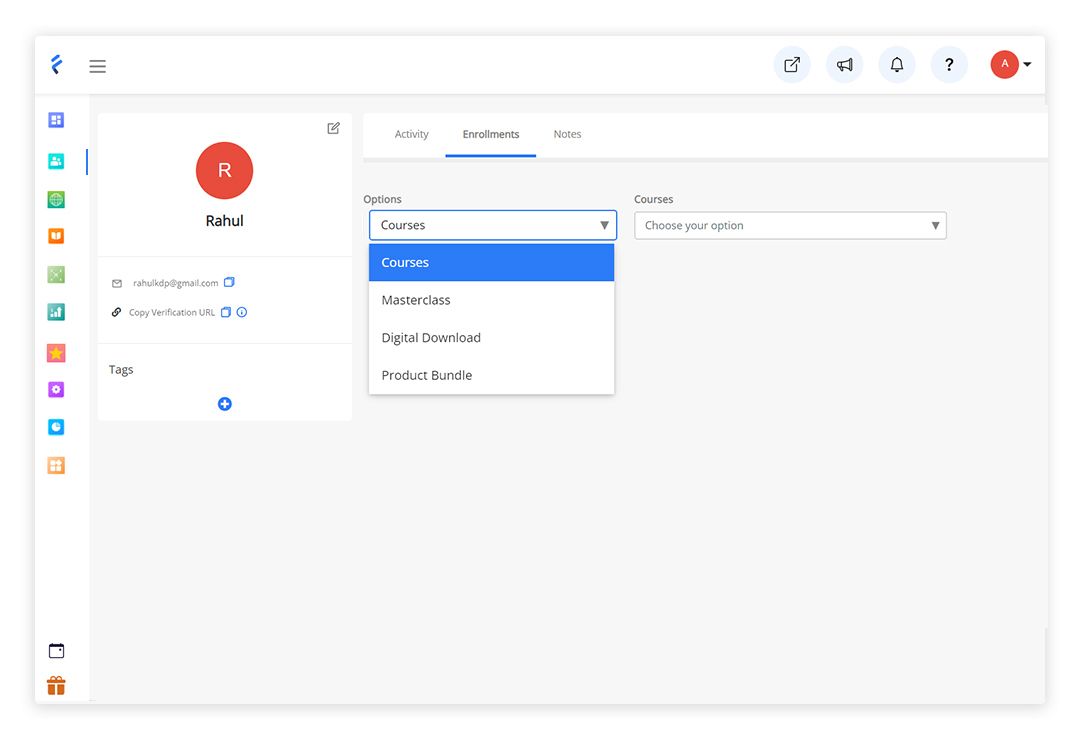 Next, you can select or deselect the digital products like courses, masterclasses, and digital downloads they can access under the 'Enrollments' tab. You can also select the particular courses a member can access.
Step 6: Start creating content for your members
Up next, let's get a little creative. Since you are creating exclusive, premium content for your chosen subscribers, make sure it's really worth the hype.
Your ultimate aim should be to provide value for money to your subscribers through your content. So don't go for the "show-game" - focus on adding value to your content.
Most importantly, whether it's some online course, coupon, or ebook - make sure it is unique and not likely to be found anywhere else.
Remember, if your premium content is easily accessible somewhere else for free, then it's not really "premium" and you need to work better.
Step 7: Track the performance of your membership site
Now that your membership site is up, it's time to track and review its performance to keep an eye on the conversion rates.
And how do you do that? Well, check the overall functioning of the site for yourself. Is it lagging? Are the images taking too long to open?
Are the videos taking too long to buffer? These issues might seem tiny, but they affect your churn rate a lot.
So as soon as you encounter any of these performance flaws with your membership site, don't take too long to fix them.
Top 3 Tools To Create A Membership Site For Your Website
Looking for platforms to build your membership site? You're in luck. Here are the top 3 platforms for creating membership sites in a jiffy!
1. FreshLearn
FreshLearn is an online platform that allows you to create membership websites like a cakewalk.
With out-of-the-box features like Bulk Actions for uploading members in bulk, Content Dripping, and Creator Success Manager, FreshLearn is the best at what it promises - making your creator journey smooth and happy.
In fact, don't wait - check out all of its other awesome features by signing up for the free trial now!
2. MemberPress
MemberPress is one of the top-rated WordPress plugins popular for selling digital downloads and of course, creating membership sites.
It includes features like content dripping and supports integration with most third-party apps.
Not just that, MemberPress also offers amazing email marketing and hassle-free membership renewals!
3. Wild Apricot
Much like Memberpress, Wild Apricot is also another widely reckoned online platform that specializes in membership site creation.
It comes with a list of features that makes everything - right from managing your online payments to building your email list - easy peasy.
Not just these, platforms like Kajabi, Wix, CMS Hubspot, Weebly, & MemberSpace can also help you big-time in membership websites.
5 Tips On How To Monetize Membership Website
A recent survey revealed that 63% of publishers find it tough to turn their audiences into paying subscribers. But let's see how you can avoid this hurdle and monetize your membership site;
Sell subscriptions: The most common method of monetizing a membership site is by selling premium content in the form of subscriptions. This means, compelling your audience to hit "subscribe" on the paid members-only section of your website for receiving some quality, unique content, say, an out-of-the-box e-course or a live webinar.
Upsell your product: Upselling is yet another great tactic for making sales out of your membership site. How does it work? Well, say you are selling courses on your membership site. So instead of selling one at a fixed price, provide a few add-on courses along with it at an upgraded price. Trust us, such deals catch attention real quick.
Provide members-only deals: This implies providing special benefits only to your subscribers. So, if you are selling courses on your website, consider providing the same courses to your subscribers at a higher discount. Or inversely, you can add a few masterclasses to your offered course's curriculum that are accessible only to your subscribers.
Offer affiliate products: You can also use your membership site for selling affiliate products and making commissions out of every sale proceeds. However, make sure the affiliate product that you are selling on your site belongs to the same niche as yours.
Let out ad space: Finally, another typical source of generating revenue through membership sites! Running ads on your membership website is an easy way to make money. Yet, avoid running too many ads or worse, irrelevant ads, as it tends to hamper the user experience.
How You Can Create A Membership Site Pricing - 3 Quick Tips
Pricing your membership site can be difficult. A little here and there and swoosh - you lose out even before you start earning. So, here 3 tips to guide you;
Research about your niche - Find out what others in the same domain are charging for their membership site subscription.
Set your revenue goals - Think of your financial goals behind starting an exclusive members-only site.
Consider the value of your product - Assess how much the content is really worth.
Hurry Up! Create A Membership Website With FreshLearn Today
Membership sites aren't good - they are GREAT for every thriving creator. So if you haven't considered getting one yet, it's about time you should. And if you're looking for the best platform to save you all the hassles of creating one, FreshLearn is at your service!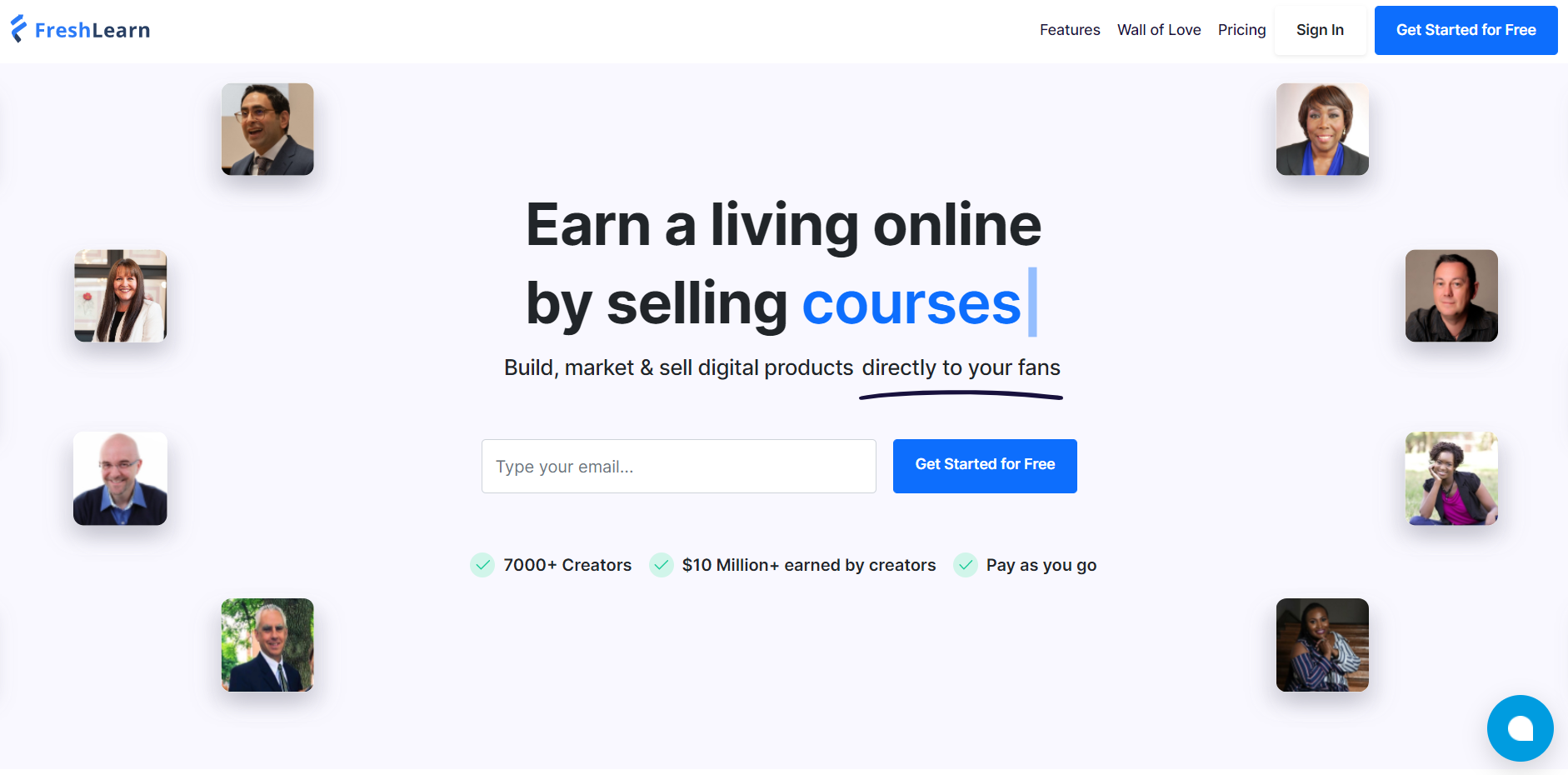 FreshLearn helps you create a membership site without coding!
With powerful features that allow customization of your site just the way you like, effortless creation of e-courses and coupons, and third-party payment integrations that make you in charge of your payments, FreshLearn is your all-in-one package for creating a membership website.
So don't wait! With the pro by your side, create the next snappy membership site using FreshLearn.
You might also like
Hosted by