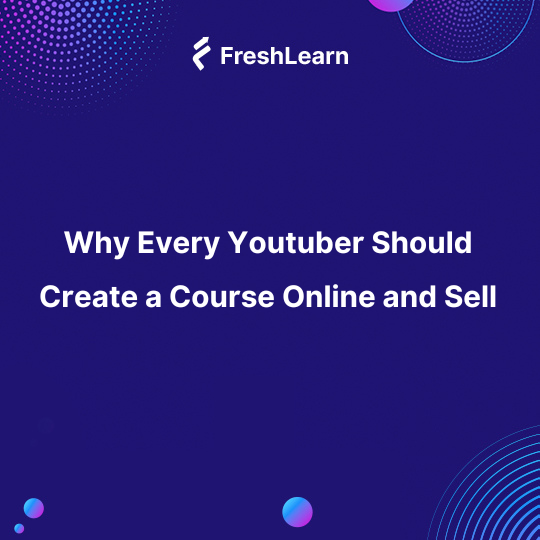 Why Every Youtuber Should Create a Course Online and Sell
YouTubers who have simple courses on how to make it big on YouTube. But why do we think that every YouTuber should create a course online too? | FreshLearning | LMS
Back in the day, kids wanted to be doctors, pilots, firefighters, movie stars, and sportspersons. Ask the kids of the 21st Century, and they will have answers such as 'Vlogger', 'Influencer', or 'YouTuber'. The rise of the YouTuber as a profession has been momentous.
As of 2019, there are more than 31 million YouTube channels in the world. The number keeps increasing every year. Vying for the attention of this huge audience are 15 million creators who upload 80 million videos every month. The top creators earn too, in millions. In 2019, for instance, Ryan Kaji made $26 million.
The teachers of YouTube Academy
We all turn to YouTube for learning everything from fixing a laptop to playing the guitar. There are teachers who earn more from their YouTube videos than from their actual teaching jobs. A lot of them also launch online courses in parallel.
Your YouTube videos need not even be educational for you to launch an online course. There are plenty of YouTubers who have simple courses on how to make it big on YouTube. But why do we think that every YouTuber should create an online course too?
One-word answer: Diversification
You must have heard the phrase "Don't put all your eggs in one basket". It holds true in the case of online businesses as well. Investing all your resources into one medium puts you at risk of losing it all if things go wrong.
Let's say, YouTube changes a certain policy that affects your content and reduces your income. What do you fall back on? There are numerous things you can divide your resources into, such as blogs, online courses, merchandise, etc. The next question, of course, is why start a course online?
If you are a YouTuber, you already have a specific audience in your field.
You are well-versed in creating and editing videos.
You already have one marketing channel, which is YouTube.
Your online course is something you can make once and keep selling again and again for a few months.
If you use a self-branded teaching platform such as FreshLearn, you can freely cross-promote your YouTube channel through your online course as well.
This works and there are success stories to prove it! Here are some to get your inspiration flowing.
YouTubers who grabbed the chance and made a course online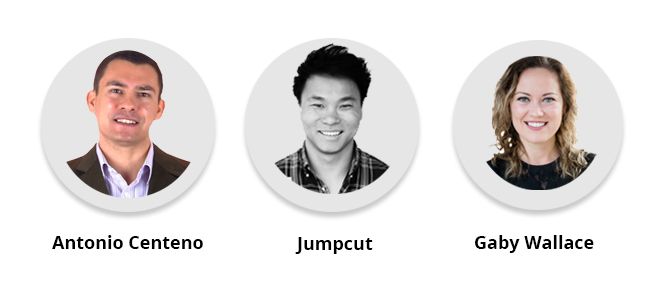 There are plenty of successful YouTubers who are already expanding their business with online courses.
Antonio Centeno: With 2.57 million YouTube subscribers, Antonio Centeno, a Wisconsin-based online custom clothes merchant started his YouTube channel 'Real Men Real Style' and gained millions of views on multiple videos. He went on to realize that 'people are willing to pay for information and put together his expert knowledge in the form of online courses on his personal website. With course prices as steep as $197 and $495, Centeno even took a six-month-long vacation from his earnings.
Gaby Wallace: Gaby Wallace was a regular English teacher who started spreading her knowledge and passion beyond the classroom through videos. Her YouTube channel, Go Natural English has 1.87 million subscribers. She went on to create a website and sell English courses online. She also started another business teaching people how to create video courses.
Jumpcut: Jumpcut is a unique business model that claims to be better than a business school. With more than 20,000 students from 81+ countries already enrolled, we can conclude that it is quite successful. Their course 'Viral Academy' brings together 7 of the world's biggest YouTube influencers who teach you how to make it big online.
If you are a YouTuber and are already sold on the idea, your very next question would be about the course content. Let's give you a little food for thought.
Online course content for YouTubers
There are numerous types of YouTubers with a variety of content available online. Here are a few suggestions for some of the most popular categories
Comedy, music, dance, and other arts: Your audience would be more than happy to join a course wherein you trade secrets behind your excellence in the art. If you are already teaching the art form on your YouTube channel, you can sweeten the deal by offering things you won't cover in your videos. For example, if your YouTube channel is dedicated to beginners in classical dance, you can create an exclusive course online for advanced learners.
Fitness, beauty, and fashion: If your channel is all about how to look at the best version of yourself, an online course will be a great bonus. You can strategize your YouTube videos in such a way that your followers have to move to the course for deeper insights. For example, throw in a diet plan with a fitness routine.
Almost anything else: This covers everything from reaction videos, news parodies, daily vlogs, and all other crazy videos. If your content itself isn't educational, your success story surely can be. There is no university that teaches youngsters how to build a successful YouTube channel out of reacting to music videos, and there's your huge 'need gap'.
Choosing a teaching platform for your course online
After figuring out the why and what comes where. There are broadly two kinds of teaching platforms where you can sell your course.
Marketplaces: These are platforms such as Udemy MarketPlace which works as an Amazon of online courses. You get a templatized course structure and a ready-made audience. There isn't much scope for customization or engagement with your students, which are two of your essentials as a YouTuber. The rules also might include you not being allowed to promote your YouTube channel through the course.
Self-branded platforms: Self-branded platforms are more like YouTube for you. They let you create your own website, domain, fee structure, course structure, marketing plan, et al. You can also interact more with your students.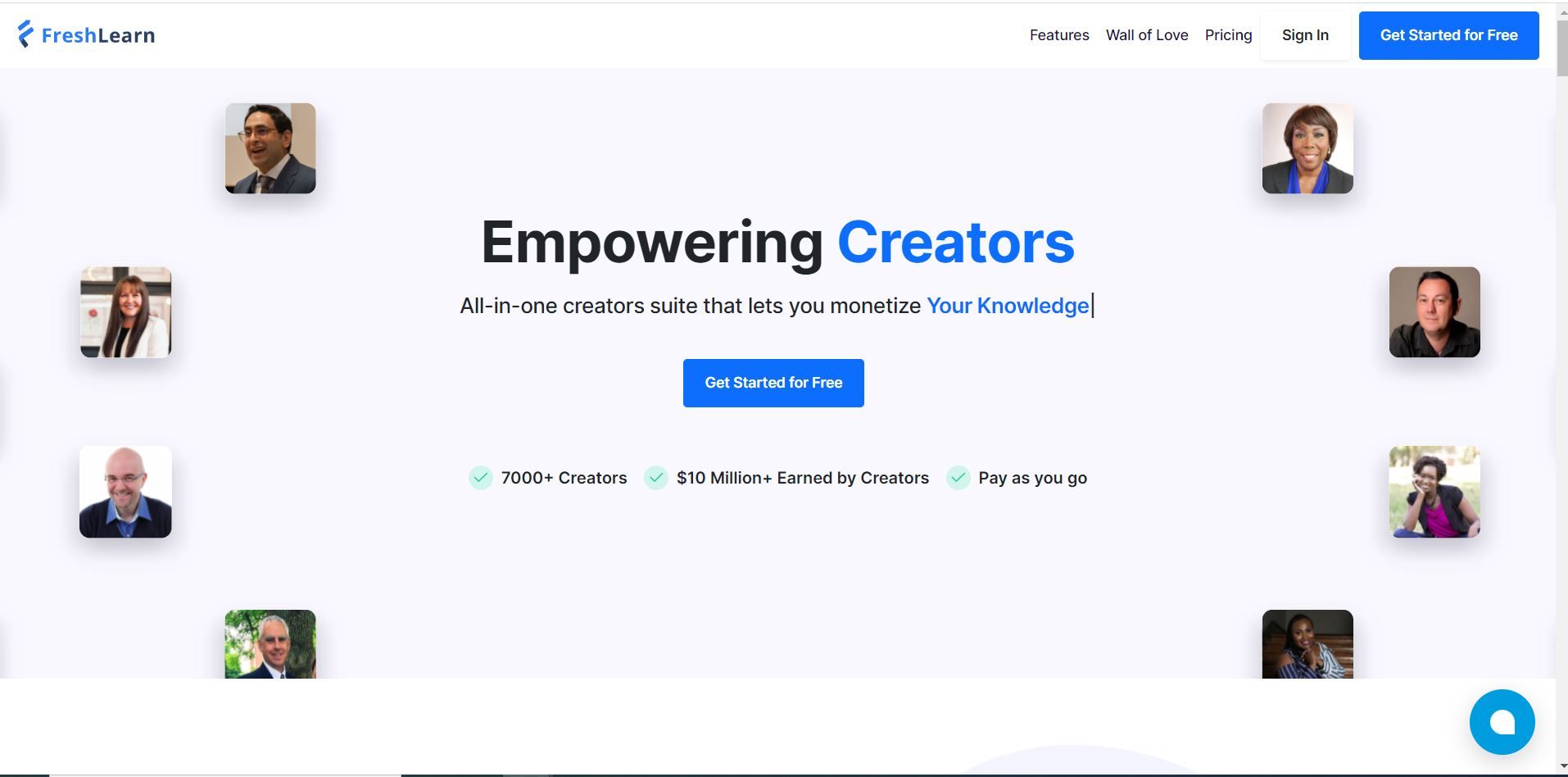 Take FreshLearn, for example. You get the following features which together ensure that your course is completely controlled by you.
Heavy on-course personalization
Ideal user journeys (fully customized)
Prompt quizzes and assessments
Custom domains for every course
Effortless payment unification
Smart third-party integrations (for marketing and reports)
Completely Whitelabel and re-brandable operations
Next-gen reporting and analytics (with insights about performance, cash flow, engagement metrics, detailed sales reports, etc.)
Support for solopreneurs and organizations
You are an established brand already, and everything that you put online has to tie back to your holistic brand. So how do you go about connecting your online course to your existing YouTube channel?
Get the best of both worlds
There are three major reasons why your YouTube subscribers would be convinced to pay for your online course Since you already have a connection with them, the best channel to put these benefits across is through conversations within your videos themselves.
Better connection: Every YouTube video cannot be a live session. There are plenty of subscribers who would like a detailed one-on-one interaction with you. Your course online will offer that along with in-depth knowledge.
Supporting your content: When you ask your subscribers to 'like, share, and subscribe' at the end of your video, don't forget to throw in your online course as well. Pitch it as yet another way for them to help you grow and continue offering a better quality of content.
Deeper knowledge: You already have a loyal audience who is more inclined to consume video content than content in any other form. Give them a sneak peek of topics on YouTube and then ask them to sign up for a detailed course online instead of racking their brains trying to read online.
If your online course is successful enough, you can even direct your students to become your subscribers. The exact marketing strategy for this will depend on the teaching platform.
Generally, a self-branded platform will allow you to connect with Hubspot, Mailchimp, and other marketing and analytics tools so that you can customize your strategy.
Get ready to take a small leap
You're already a video star, so this is not entirely new for you. You have nothing to lose and pre-existing knowledge to invest in. What might seem like a small leap now might turn out to be a giant fortune later!
FreshLearn lets you transform your knowledge into an online school. Start creating your online courses and launch your online academy in less than 60 mins.
Hosted by